Hey Girls! Hope you all enjoyed Diwali with happiness and zest. I was with my parents this time and enjoyed a lot. Now Holidays are over and finally I am resuming work. Today I am going to show you an awesome eye liner I found. I have used it during all Diwali Days and it did a great Job. So, today I am sharing my views about this awesome eye liner from Oriflame. It is from their latest collection "The One" which has three different ranges, Everyday Beauty, High Impact and Long Wear. The One Eye Liner Stylo is from Oriflame's long wear range. Read my complete review below.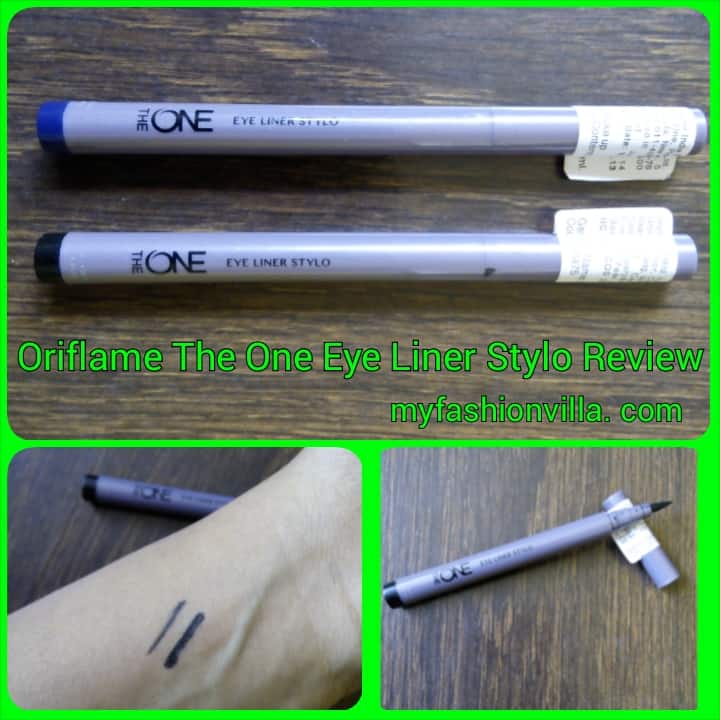 What Oriflame Says About The One Eyeliner Stylo:
24 hours lasting definition with Eye Liner Stylo
Soft felt tip delivers one smooth, precise line without dragging or stopping
Suitable for contact lens wearers
Opthalmologically tested
About The One Eye Liner Stylo
Price: Rs 499
Quantity: 0.8 ml
Shades Available: Black and Blue
Buy From: Oriflame Consultants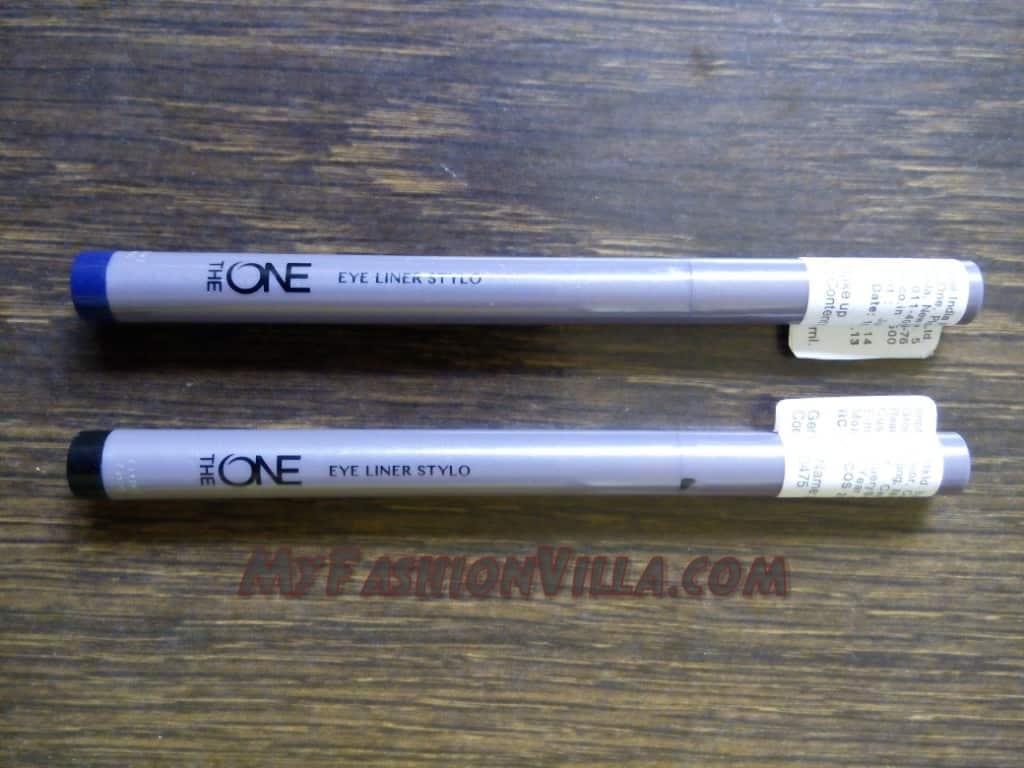 The Packaging:
The One Eye Liner Stylo looks like a Pen. The outer body is in the shade of pinkish gray with the all details mentioned on the packaging itself. The bottom tip shows the color of the liner. So for one it has black bottom tip and the other one has blue. Overall packaging is quite travel friendly. You can keep these stylo eye liners in your makeup kit easily.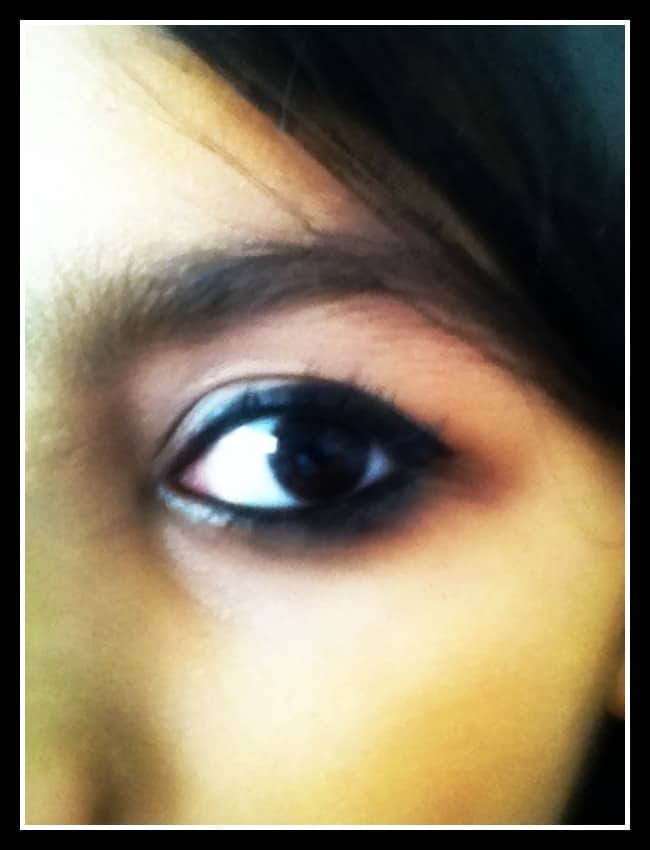 Look and Feel:
The Black one is Jet Black, which gives a matte finish. So if you are searching for matte jet black liner, this is the best option. The blue one is the dark blue. The tip of the stylo is smooth enough that you can draw a line on your eyelid effortlessly. The best thing I like about 'the one' eye liner stylo is, you can draw a thin line as well as thick line with the same tip. Moreover, you don't need to rub it on your eyelid to get the perfect line. A single stroke is enough to give you finest black or blue line.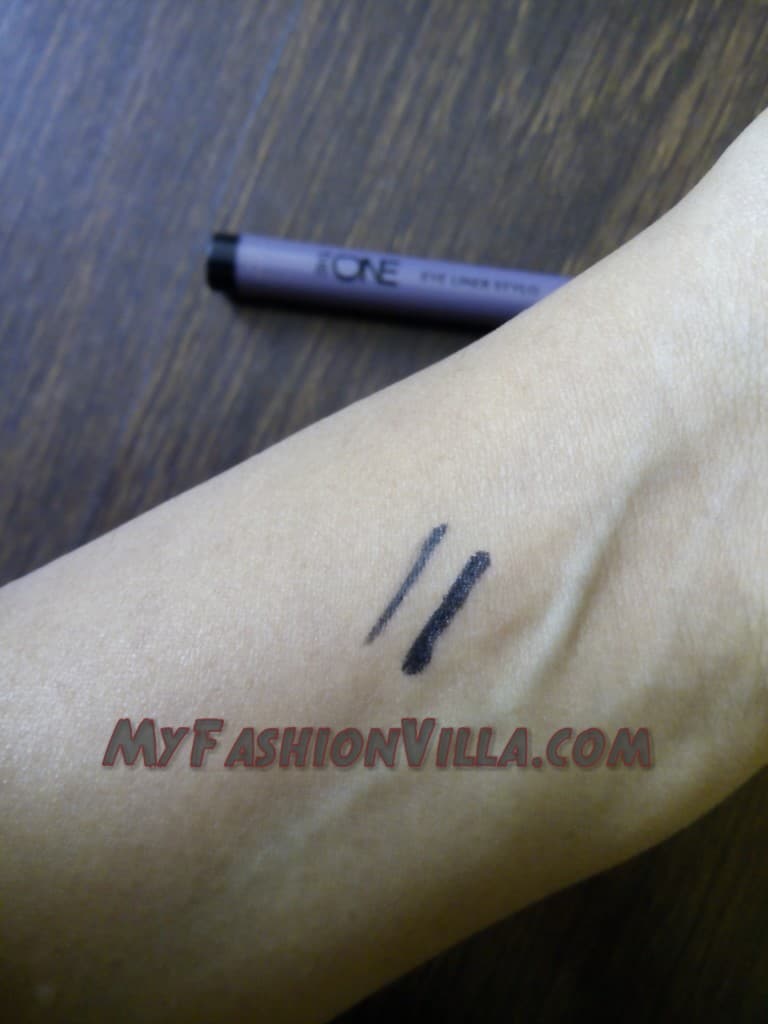 Staying Power:
The staying power is really impressive. It easily lasts on your eyelids for more than 5-6 hours as it is. Even when you want to remove it, you need some oil based makeup remover to take off it completely.
Overall Experience:
I am literally in love with this eye liner from Oriflame. My search for Matte Jet Black Eye Liner Ends with this awesome liner by Oriflame. The day I received it, I am using it almost every day. For the matte finish, finest color, a perfect stylo tip and an excellent staying power, I will give full marks to it.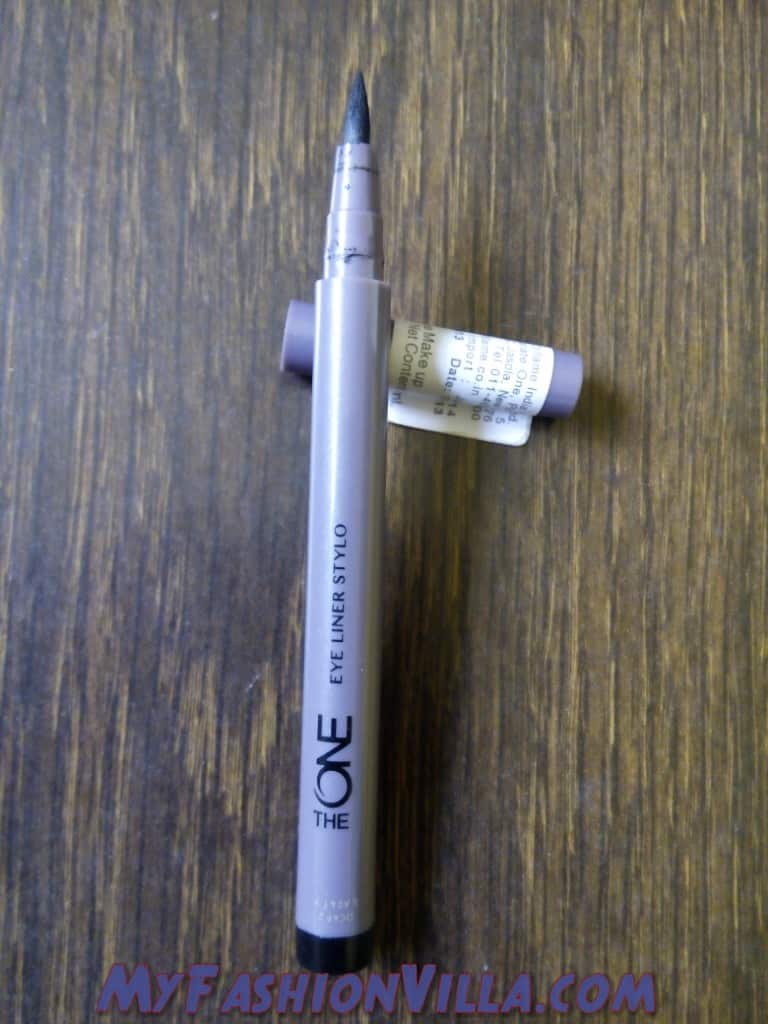 Do I Recommend it?
Definitely. You must try this eyeliner from Oriflame. For long office days and meetings, this is the best eye liner I found. It does not get smudged or go light. Also, if you like a matte finish eyeliners like me, You will definitely love it.
Even If you are not so good at applying liquid liners, this is a boon product for you.
A Must Try Eyeliner at a very reasonable Price.
Go Get It YOURS!
Hope this review will be helpful to all of you. Let me know in the comments.
 Disclaimer:
Opinions expressed are solely my own, The Company Oriflame is not liable for the same.