Hi Girls.. How are you keeping? I am still waiting for winter to arrive in Ahmedabad 🙁 its still hot here. I just wish, this hot weather replace by cool weather soon! Today I am going share one more review from Oriflame TheOne Range. Today I am reviewing Oriflame The One Colour Impact Cream Eye Shadow on MyFashionVilla. Read ahead to see my views on the same.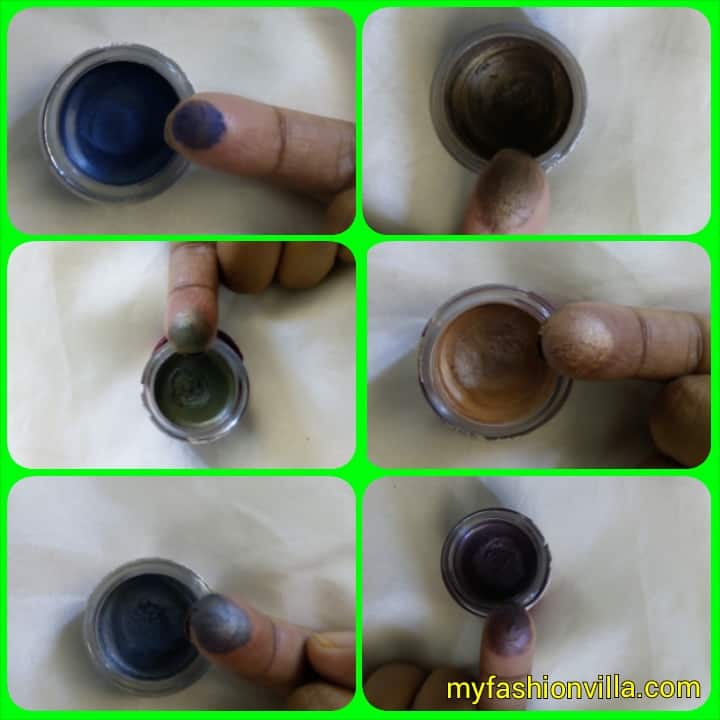 What Oriflame Says About TheOne Colour Impact Cream Eye Shadow
Bold Eye Finishes That Make an Impact
• Easy to apply and blend for even results
• Cream to Powder like Texture- Goes on creamy and transforms to a powder for colour intensity
• Supreme Pigment Pay Off
• Pearly to Matte Shades a Velvety Sheen
• Crease Resistant formula for all day wear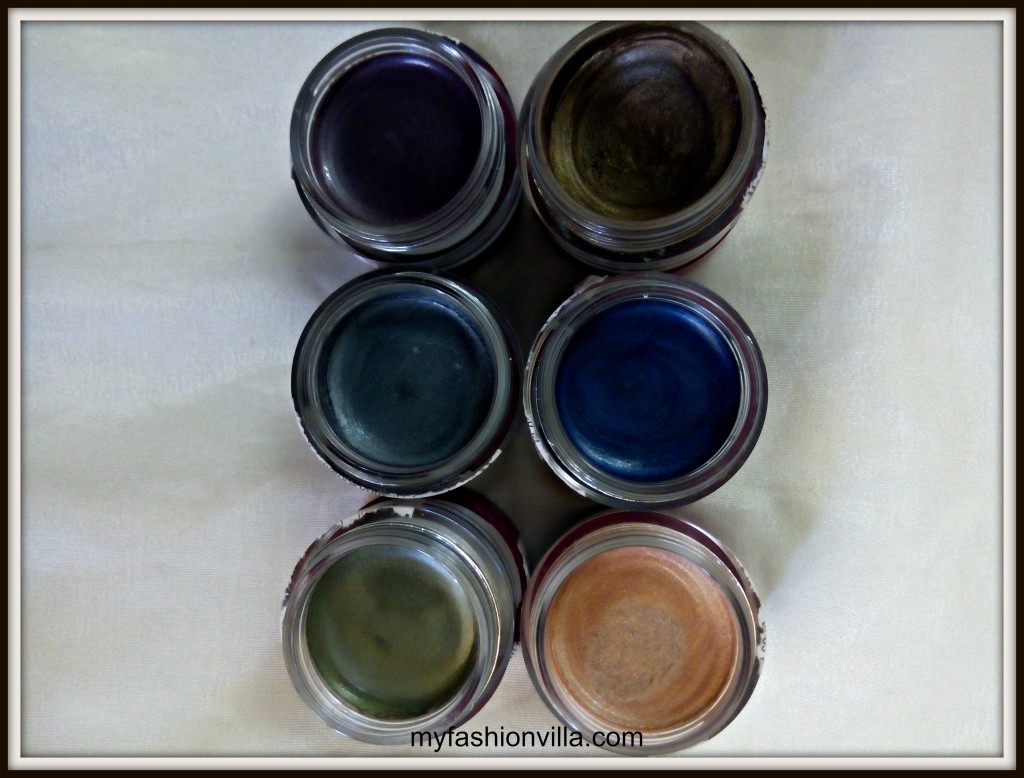 How to Apply The One Colour Impact Cream Eye Shadow for the enhance and intense look?
 Use Your Finger to apply Colour Impact Eye Shadow. It spreads more evenly and your body heat warms the cream so it blends perfectly
 For the Enhance look, use your finger tip to sweep colour over the eyelid from the inner corner and work outwards. Blend to soften edges.
 For the Intense Look and drama add more layers and darken as desire.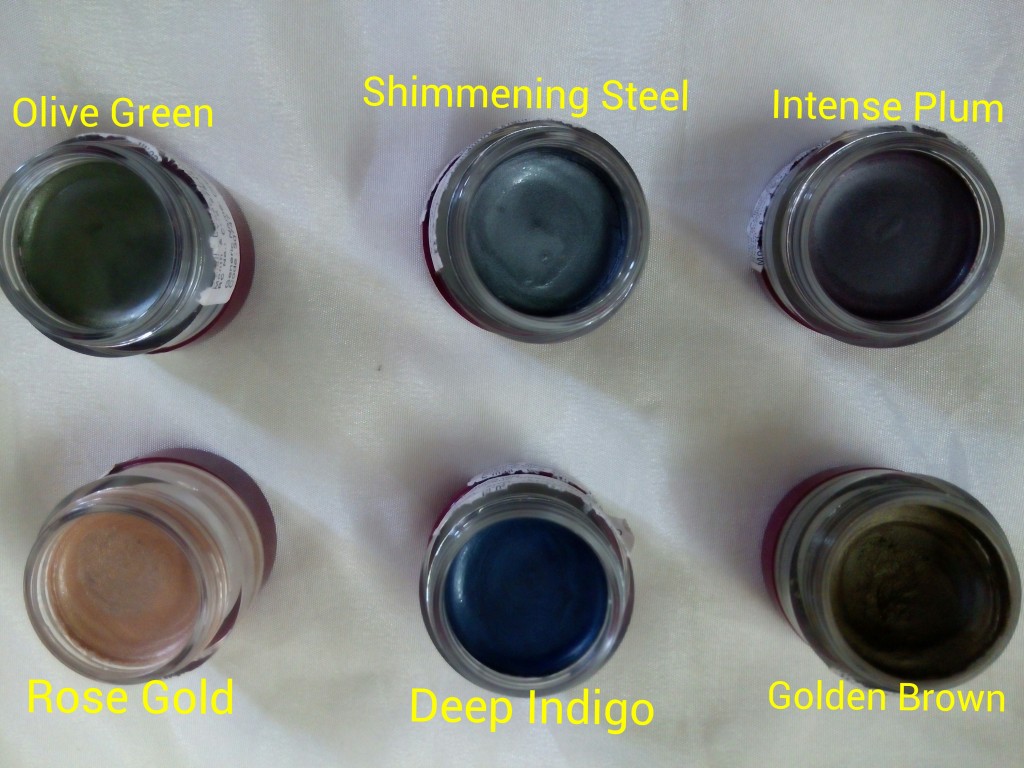 Shades Available
There are six shades available to choose from. They are Rose Gold, Golden Brown, Olive Green, Deep Indigo, Intense Plum, Shimmering Steel.
Price: Rs 449
Here are The Swatches of All Six Eyeshadows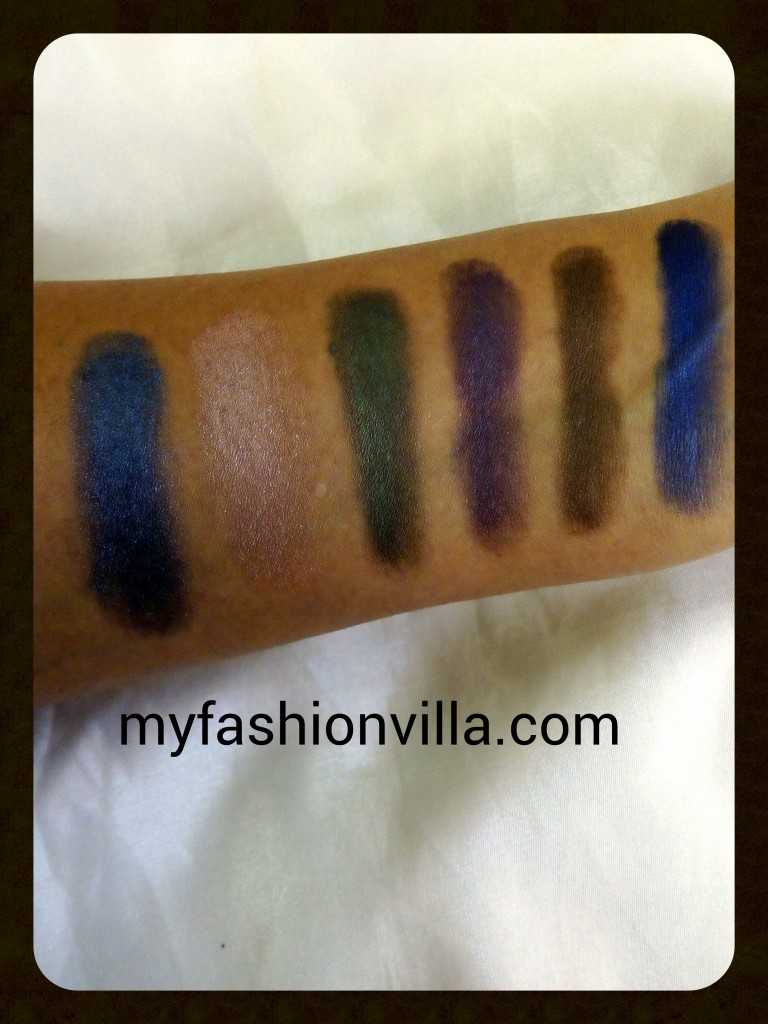 Rose Gold: The shade has a good amount of shimmer. Would look fabulous with Dark Lippies like coral red.
Golden Brown: If you like to wear the dusky makeup look or even a smoky eye makeup, add a golden brown touch with this eye shadow.
Olive Green: A beautiful olive green eyeshadow with rich shimmer. Would be suitable for many of your traditional attires.
Deep Indigo: A bright ink blue shade. It looks heavenly beautiful on eye lids. If you want to highlight your eyes, wear this deep indigo eye shadow from the one range, and keep the rest of the makeup minimal. Let your eyes take all the attention.
Intense Plum: One of my most favorite shade from the entire range of The One Colour Impact Cream Eye Shadow. It looks beautiful on eyes. Will be reviewing it separately.
Shimmering Steel: It looks like a Gray but actually goes toward blue color. A must have eyeshadow for smoky eye makeup lovers.
So that's it for today. Which is your favorite eye shadow? Share with me.
– Lots of Love
Hetal