I am back home and as I promised, here is my new Outfit post from IFFIGoa 2016. I have shared one picture of this look on Instagram and I am glad that you guys liked it very much. Thus, I decided to do a separate OOTD post on this look. Also, that day, I got many compliments for what I was wearing. So many friends at IFFI asked about the look and I got some DMs as well on FB, Whatsapp and Instagram. Here I am not trying to show off ! Don't take it that way, but actually I am really, really grateful to receive such beautiful messages. I am happy 🙂
In this post, I would like to talk about my views on Dressing Well, Deciding outfit for the occasion, What I have learned in years, Some tips from my end and How I decide my outfits? Hope this will help you all. Also, I would like to say that I am not an expert, I am still learning. Thus I would like to hear your ideas on 'Dressing' as well 🙂 Share your favourite tips too. We all can learn from each other.. always.. 🙂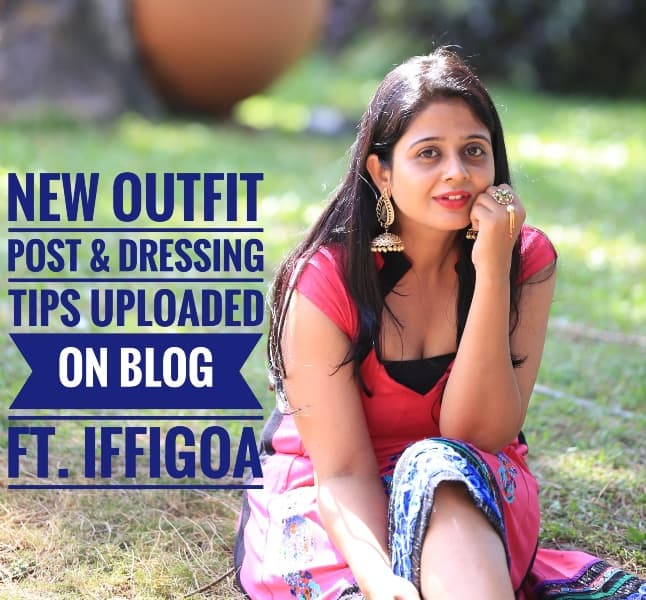 Dressing well is important! certainly… we all know that. But trust me, it is a skill that we can develop while making conscious efforts. If I talk about myself 5 years back, my wardrobe was flooded with random cloths. There were more cloths than needed, but there were a few cloths only I used to wear! I used to shop without thinking. I used to shop as per the trend. I used to purchase cloths seeing someone wearing it, I liked it and I should get it too! I was wrong!
I have made many mistakes too. But as I said, we can learn with conscious efforts, I have learned too.
So What I have learned?
Following fashion trend is good, but following a fashion trend madly is not a good move! You must read articles and blogs about current fashion trends, but you should decide to go with the trend only after you try actual attire or accessory at the trial room or at home. Do not shop blindly !
Shopping online is good! but never hesitate to return an outfit or accessory that doesn't fit will. Say NO to ill fitted cloths strictly. You can never be confident wearing ill fitted cloths.
Wardrobe Declutter is Must! Do not keep on filling your wardrobe. Go for Declutter process. You can Give away some of your clothes to charity or sell them online as well. Keep it up to the mark with wearable clothes.
I use lots of organizers for my wardrobe and that works really well. Use Scarf Organizer, Jewellery Organizer, Watch Organizer, Makeup Organizer, Lingerie Organizer, Saree Storage Boxes etc. It actually helps. Should I do a separate post on this? Let me know if you want me to do it.
Decide your Dress in Advance. This is one important thing I have learned and I swear about it. If you have an event tomorrow, decide your outfit today. Check whether it needs ironing or any other fixes to avoid the last minute hustle.  Also decide your accessories, shoes and bag well in advance.
So, those were the things I have learned and it is helping me somehow. Hope you found them helpful too. Do share some of your tips for dressing well. How do you decide your outfits and accessories?
With that note, I am ready to share pictures wearing a Pink Mirror work Indo Western A Line Dress, Oversized Jhumka and a Finger Ring.
Dress: Globus
Earring & Finger Ring: FadHut
Pictures by: Saurabh Dalvi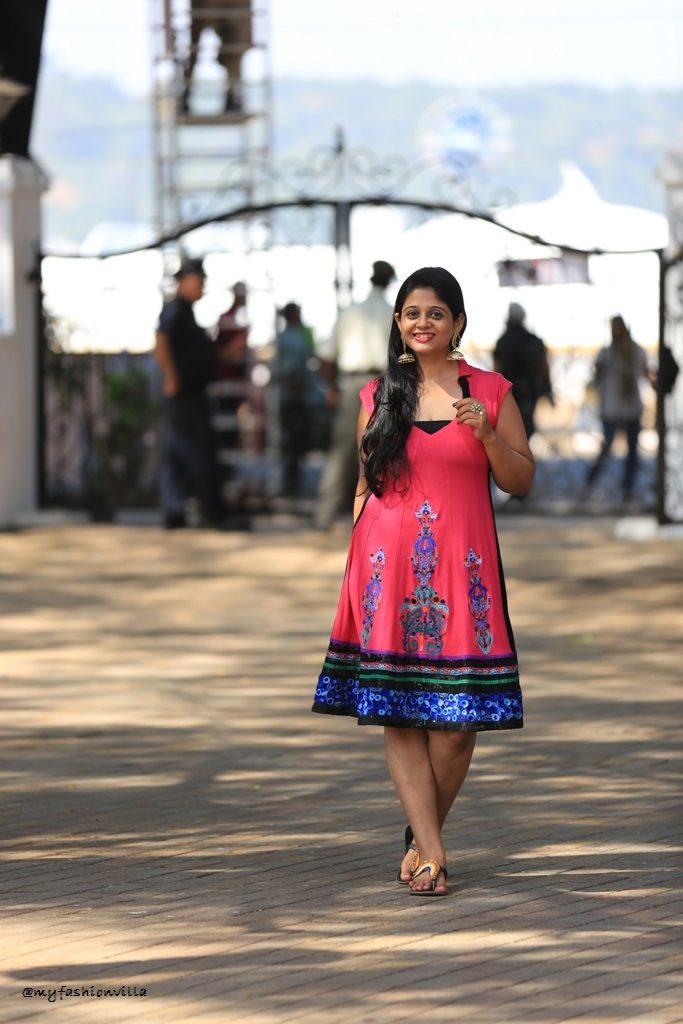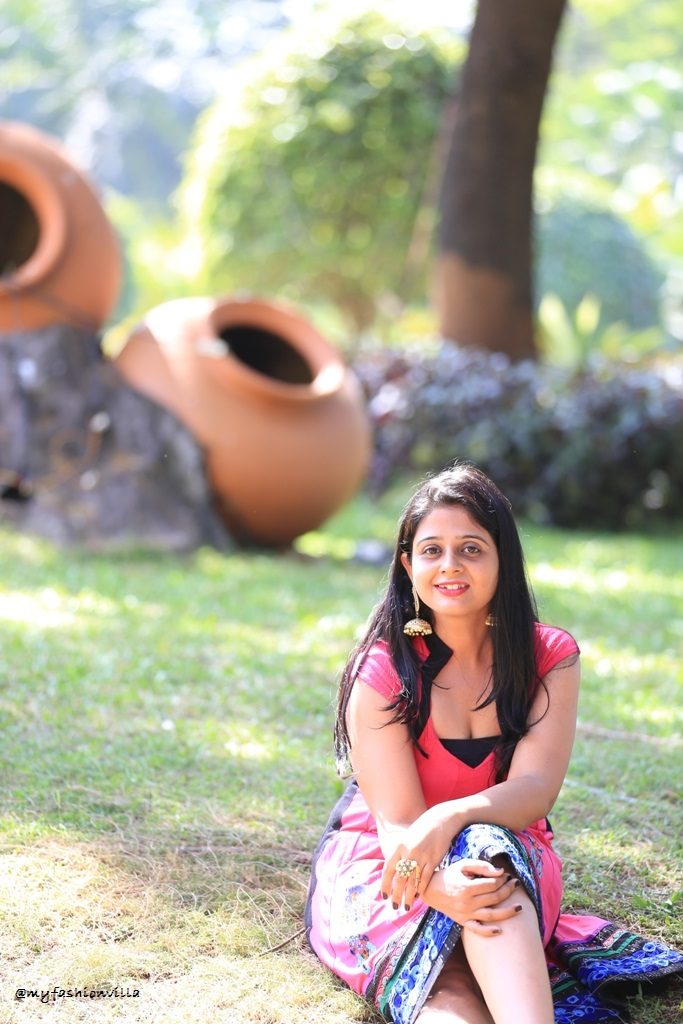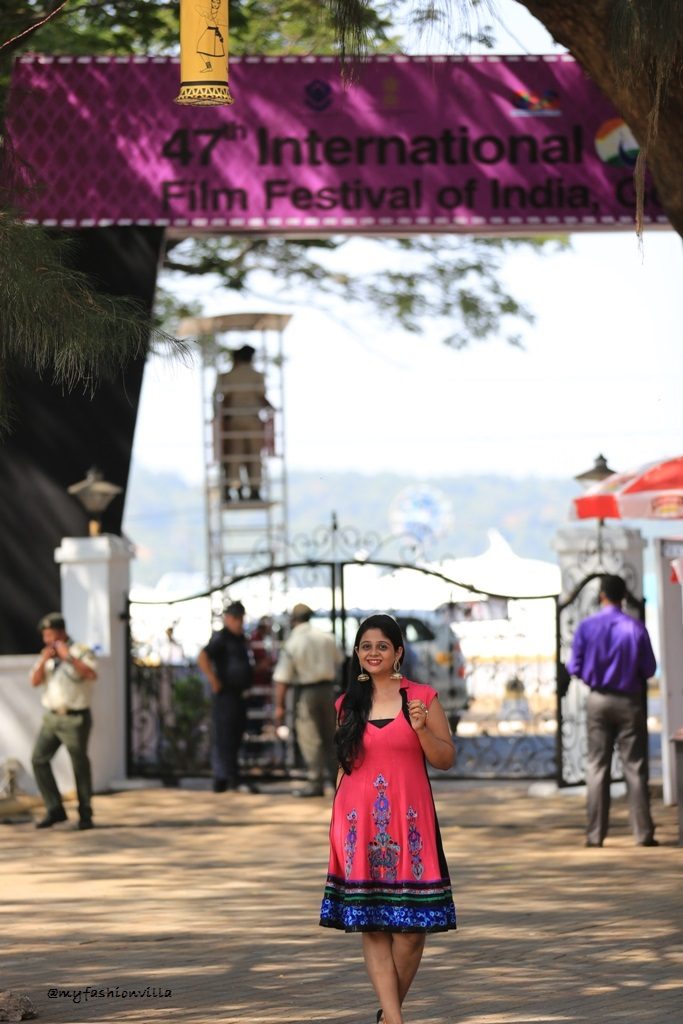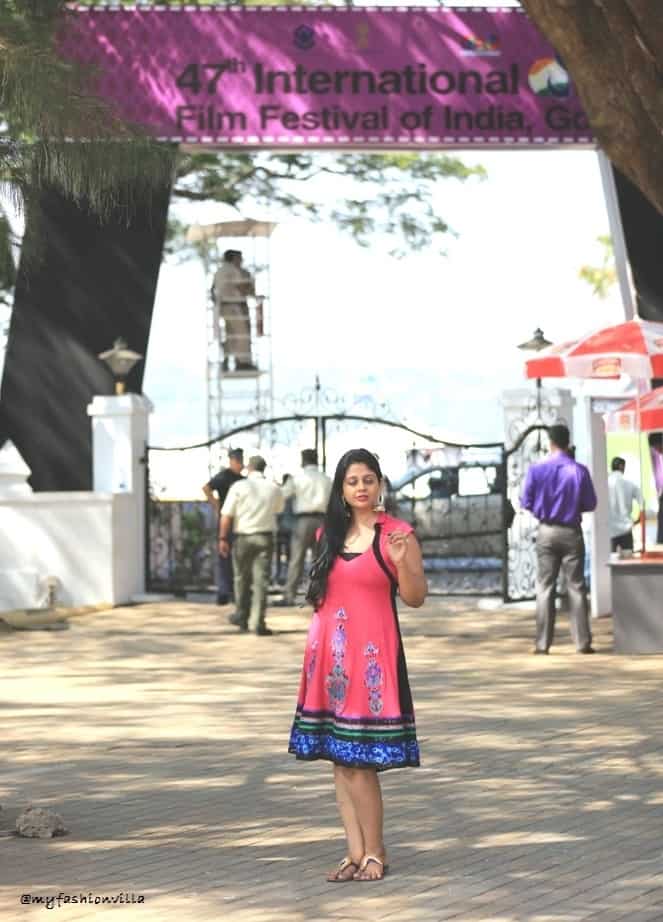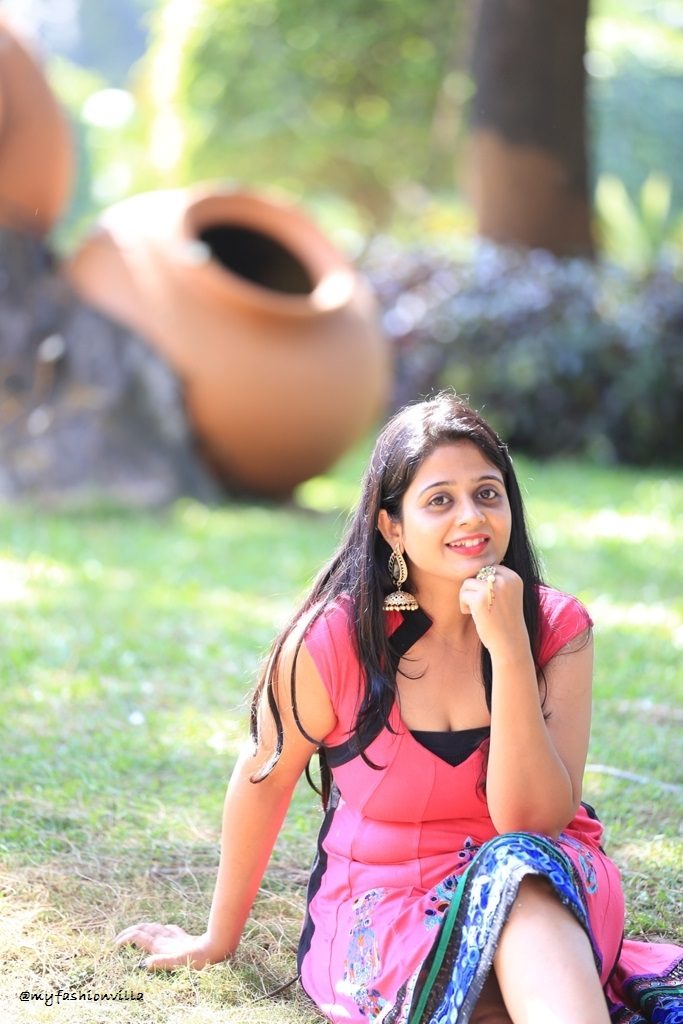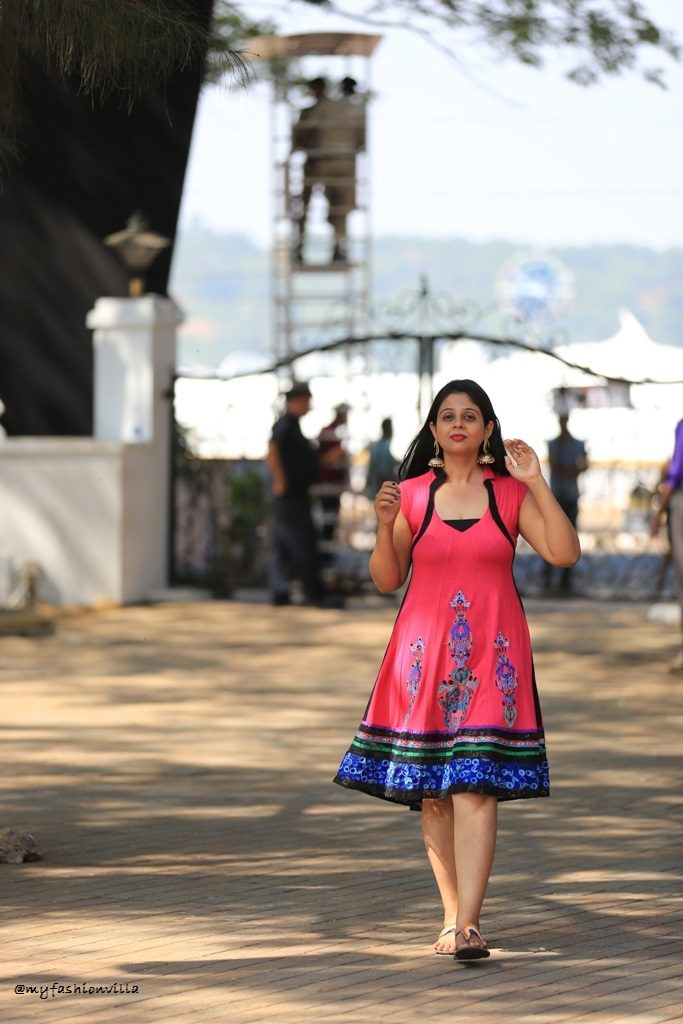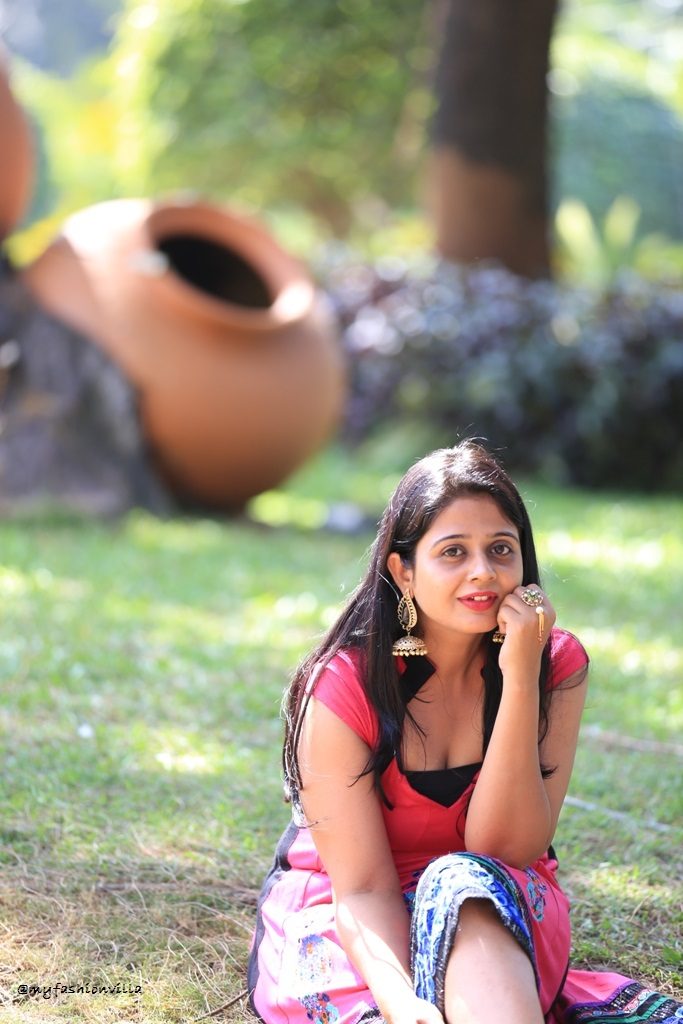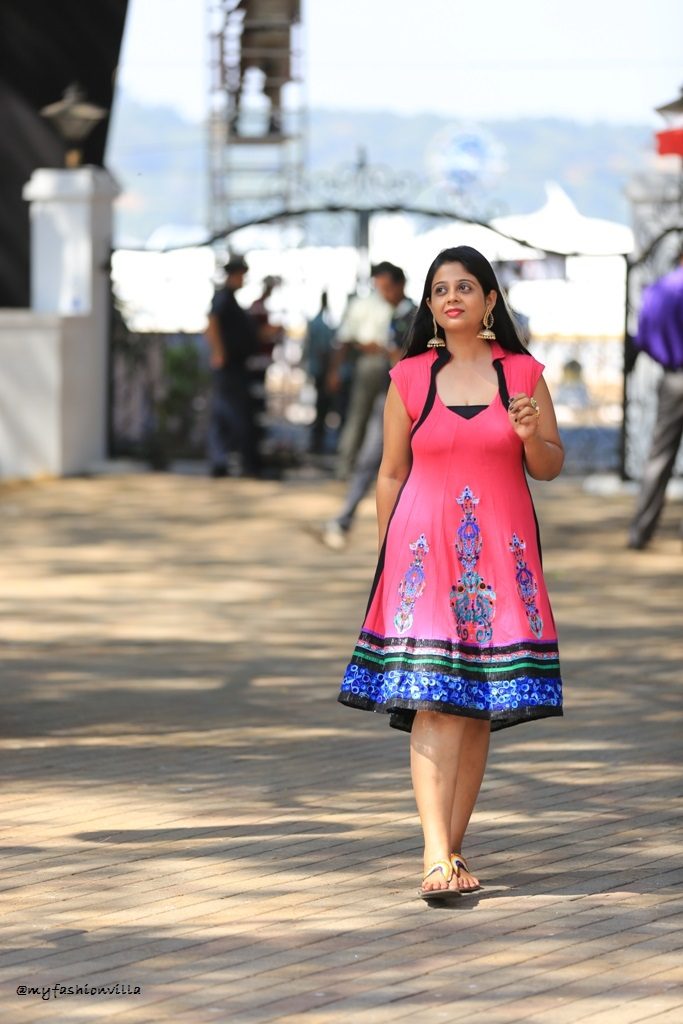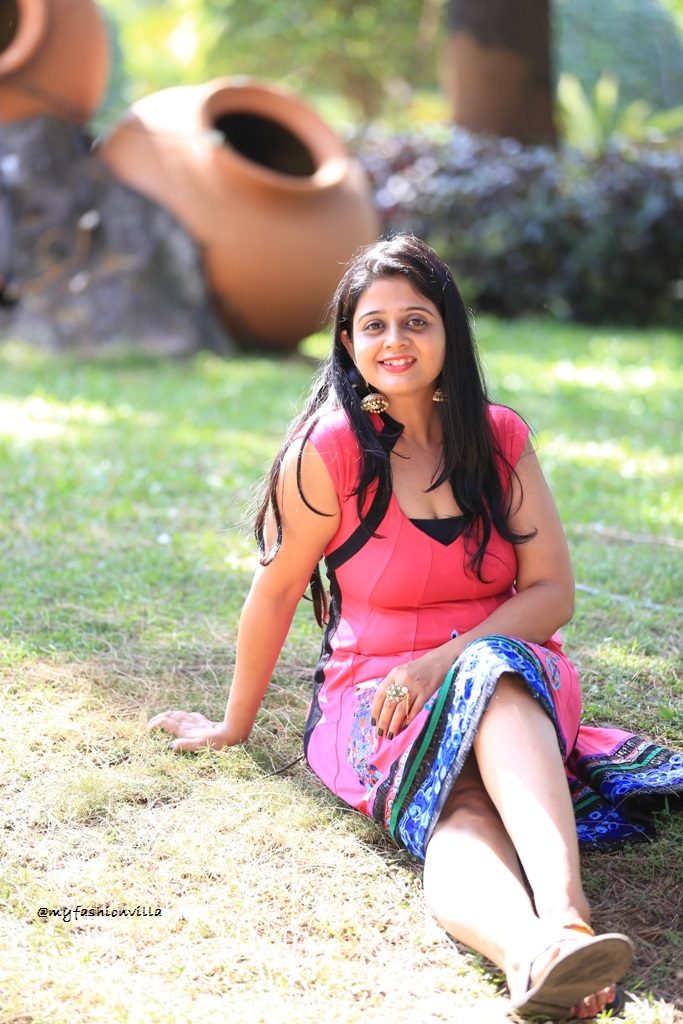 Hope You Enjoyed the Post. Share Your Views 🙂
Until Next Time..
Stay Happy & Keep it Stylish :-*