Hey Beauties! Hope You all are rocking. Today I am going to review Nivea Fruity Shine Strawberry Lip Balm. Usually I don't prefer experimenting with lip balms as I am using one since years and I am quite happy with it (Going to review my favorite Lip Balm Soon) but somehow this cute red sparkling Strawberry Lip Balm from Nivea attracted me a lot and I decided to give it try. Here I am; with my experience about Nivea Fruity Shine Lip Balm.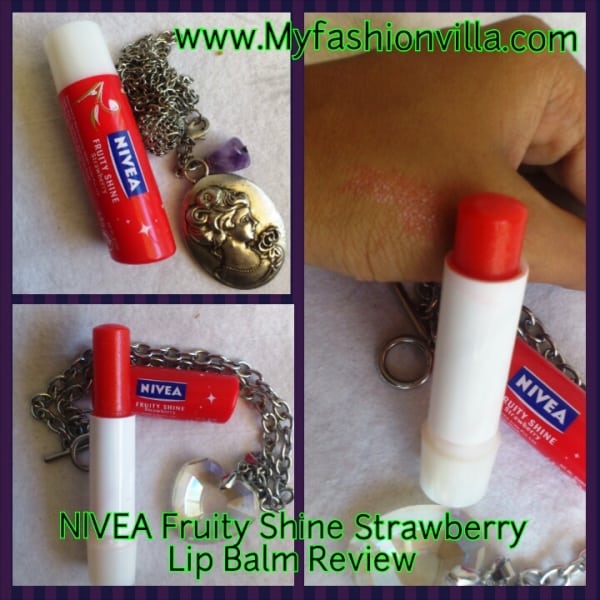 About Nivea Fruity Shine Strawberry Lip Balm
Nivea Fruity Shine Lip Balm comes in a rolling plastic packaging in the color Red. The one that I bought has Strawberry flavor and some sparkling shimmer in lip balm stick.
Price: Rs 129
Quantity: 4.8 g
Bought it From: Flipkart
My Take on Nivea Fruity Shine Strawberry Lip Balm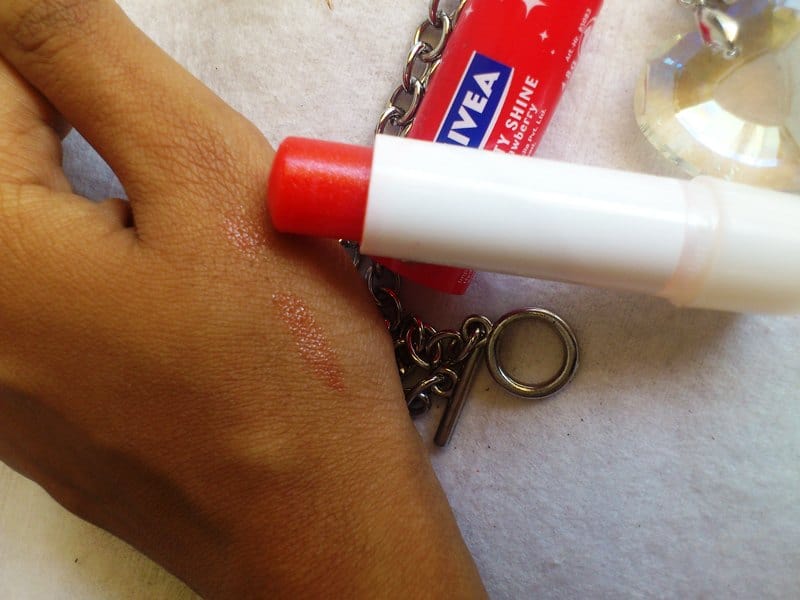 I bought Nivea Fruity Shine Lip Balm with high expectations; especially its fruity red color and little sparkle in the lip balm stick appealed me a lot. I am using this lip balm since last one month now and here is my view.
When I apply this lip balm on my lips, I just love it. It is highly pigmented lip balm which is perfect for dry winters. My lips get reddish tint with little sparkle which I truly love.
However I was disappointed with the staying power. That Red color and sparkle hardly stay on my lips for 45 minutes 🙁 After that it is just like an ordinary lip balm with no color and no sparkle. However the pigmentation and balm effect will last for 2-3 hours.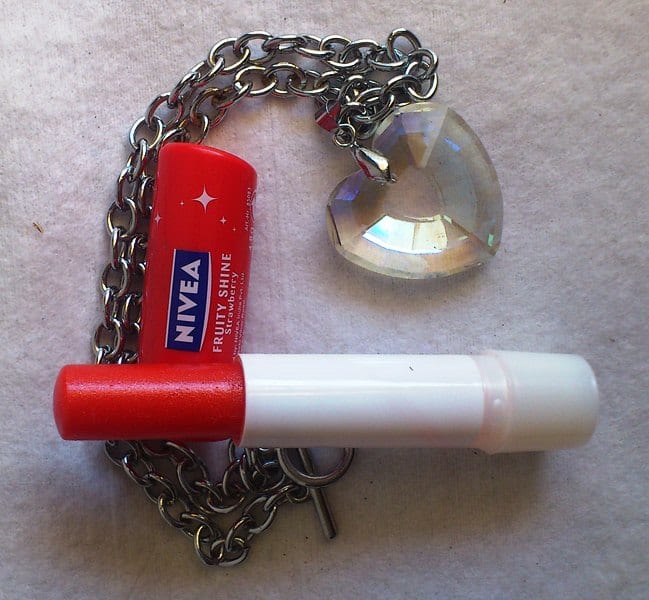 Likes
Initial Sparkle Effect on Lips (But that goes in Dislikes too, as it doesn't stay for long )
Travel Friendly Packaging
Lovely Fruity Smell
Affordable
Easily Available online and offline both
Pigmentation is good
Dis Likes
Staying Power is very less
Overall, this one is an Ok Ok lip Balm for me, nothing special except that lovely sparkling effect on lips foe few minutes.
Hope This Review will be helpful to you all.
Share your views through comments below.
Lots of Love…
–          Hetal