Hello Beauties! Today I am reviewing Body Wash by The Nature's Co, called Peach Cream Body Wash. As you all know, I love experimenting with bath products a lot, it is always fun trying different shower gels and shower crèmes. This time it's The Nature's Co Peach Cream Body Wash!! Read my review and thoughts about this body wash below.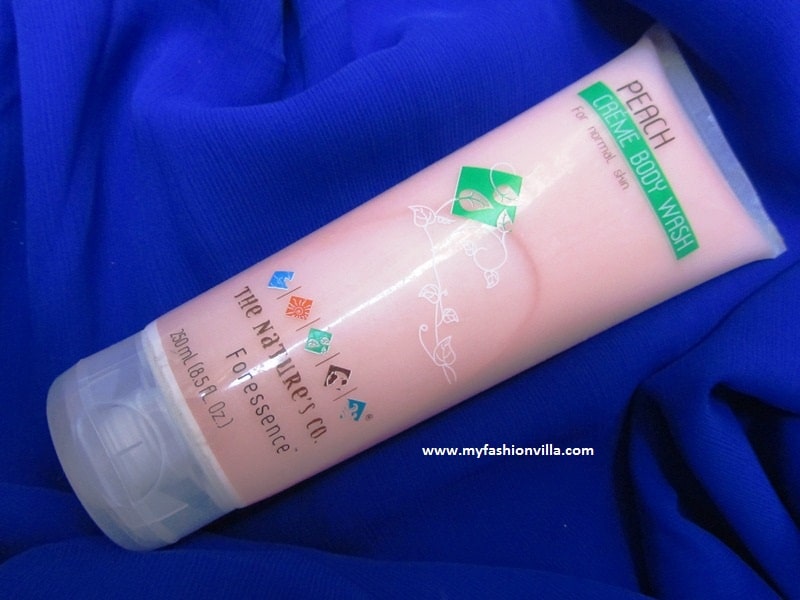 About The Nature's Co Peach Cream Body Wash:
The Nature's Co says that "Our fresh and juicy peach cream body wash is loaded with lots of nutrients which are essential for smooth, soft and supple skin. While its antioxidants properties reverse signs if aging making your skin young and glowing. It also helps retain skin's elasticity making it tighter and brighter. The creamy body wash lathers up in the bath or shower.
Price: Rs 925
Quantity: 250 ml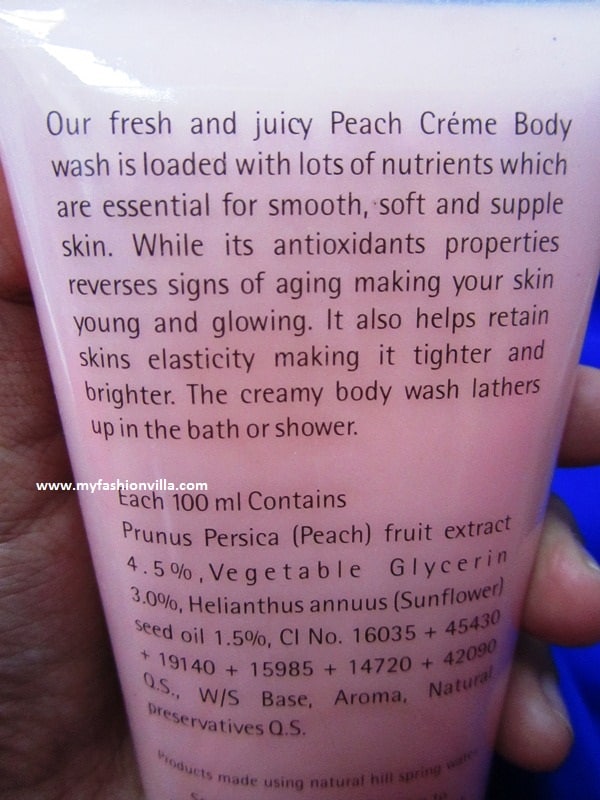 The Nature's Co Peach Cream Body Wash Review
The Nature's Co Peach Cream Body Wash comes in a sturdy plastic tube (A quite Big!) with flip cap to open it. The consistency of this shower cream is thick like cream (As its name says!) and it comes in color peach.
I am using this shower cream since last one month and I totally adore it. Whenever I take bath, my bathroom turns it to spa!! 😀 Its pleasant fragrance gives such a luxurious spa effect, which I love the most. I take coin size shower cream on my loofah and apply it all over body. Its creamy texture lathers very well with small application only. Its smell makes me fresh immediately.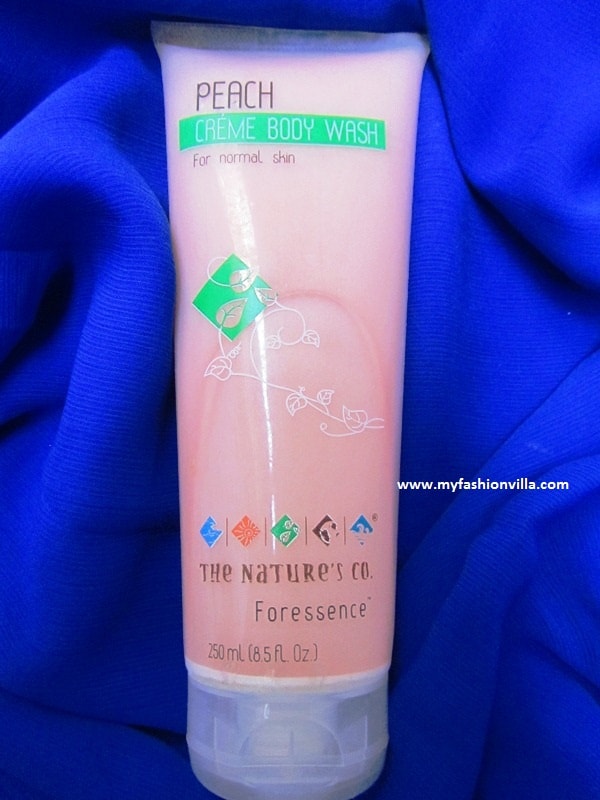 This Shower cream is doing wonders on my skin. After bath, I feel my skin soft and supple and that too last for whole day. I don't feel like running towards body butter suddenly after shower. This shower cream moisturize my skin so well which doesn't make my skin dry like some other shower gels and bath gels. It truly gives results what it claims and that is the best part of it.
So, If you have dry skin, Go for it girls ! You are gonna love this totally. Though it is made for Normal skin only but dry skin beauties will love it most.
Likes:
Makes Skin Soft and Supple
Its pleasant fragrance
Small Size is quite enough
Lathers very well
Gives luxurious spa effect
No harmful chemicals use
Easily Available Online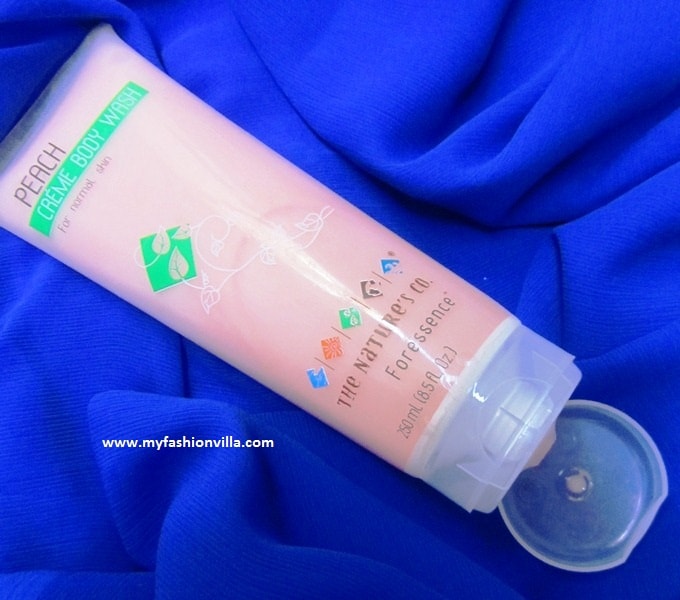 Dislikes:
Can be expensive for some people.
Final Words:
If you want to invest in quality bath product which actually improve your skin and gives long lasting smooth and supple feeling; this one is the right choice. Also if you have Normal to Dry Skin; surely go for it.
Hope This Review will be helpful to all of you.
Share Your Views through comments below, I am waiting 🙂
Untill Then..
Lots of Love..
** PR Sample