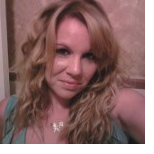 Nail art contest 2011 winner Ms.Jessica, gave us wonderful interview.

Q. Nail art is just your hobby or career?
Ans: Doing nails had started out as a hobby.I enrolled in Cosmetology school a year ago and I'm turning it into my career.I am really enjoying this as I learn new and creative arts and ideas here.
Q. What according to you are the challenges you face while doing nail art?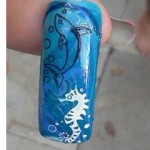 Ans: Some of the challenges I face when doing nail art is that I a m a perfectionist . I wont stop doing the nail art designs until I feel its absolutely perfect. I guess in the long run thats a good thing 🙂
Q. What made you to get into nail art?
Ans: I have always been into art. I see each finger nail as a blank canvas to draw on. We have 10 portable canvases on us, we should us them 🙂 Use you nail art designs to express yourself.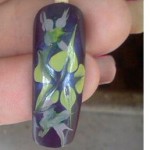 Q. What inspires your nail art designs?
Ans: Anything can inspire me. I could be walking and see a flower that'll inspire me. A music video or even my mood can inspire me. Once I'm doing a design I dont see or hear anything else.
Q. Give our readers few nail art tips?
Ans: Maintain your nails ladies ! Set aside one day a week to do your own nails. Simple care is the key. And do NOT be afraid to try different things on your nails. Theres no right or wrong design. The best thing about nail art is if you make a mistake simply use your nail polish remover and try again.