New York Modeling agencies have always been best medium for upcoming model to start their career.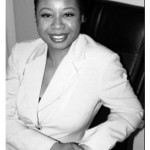 There many questions in mind of people who are interested in modeling. MyFashionVilla presents the interview of Shaun Kidd who is the Founder Cyndicate New york Modeling Agency and Management. We have tried to cover most important points which every model should know before starting their career in modeling. Here the interview starts. Q. Tell us about your work at Cyndicate New York Modeling agency :
Ans: Cyndicate is New York Modeling Agency & Management, Inc. began in 2007. We manage models, musicians, and actors. in addition to this, we provide our models with exceptional exposure. We currently have models in Chicago and Indiana.
Q. Why is height so important in modeling world?
Ans: Height is very important. A potential model is most likely to obtain runway positions if they are over 5'8 and up. This is a preference with fashion designers, because they want their sample pieces to fit the model. Speaking in reference to size; most sample pieces range from sizes 0-6 only. Also, the clothes must be able to "fall' off of the model. Thus, drawing attention to the clothing, not the body.
Q. Do you think women from certain countries have more model potentiality?
Ans: Women from countries such as Russia, have more potential to be a model, because this is what clients prefer currently.
Q. What is the proper age for professional modeling?
Ans: The proper age for a model is 18-25 only. 25 should be the cut off , because a model's career does not last as long. Usually and from experience, most models end up in other careers such as acting, etc. after the age of 25. Also, clients want to see fresh faces. They tend to get bored.
Q. Would you like to give some advice to readers who want to be models?
Ans: My advice to models is to do your research and make sure you are serious. in addition to this, always practice and try to keep your availability open. The more flexible you are, the more likely you will obtain gigs on a consistent basis.