We all need some Inspiration in our day to day life. We all face some challenges every day, and that is the time when some real time heroes can motivate us. No…. we are not talking about celebrities here but some amazing mind among us only. The ladies who decided to never gave up, no matter what!!! With their passion and commitment they are creating wonders!!
How about meeting these real time heroes? We all have so many things to learn from them. They are one of us only but living life extraordinary. For a weekly inspiration, I announce the new category today called "Enterprising Fashionistas" on MyFashionVilla.
Why Enterprising Fashionistas?
Fashion is not limited to cloths and jewelery. It is a way of life. Each one of us lives life of a fashionista and under this category we are going to cover different Fashionistas from Various niches. So get ready to meet some amazing minds every week. I am sure, you would love to know about them and their life will motivate all of us 🙂
Today, we are meeting Charvi Mehta from Mumbai. She is young and passionate; A girl with bubbling energy and big dreams. She runs an NGO called "Eklavya". By profession she is an interior designer and that was her childhood dream. If you have some dreams, our talk with Charvi will definitely charge you up to follow your dreams. Enjoy the talk 🙂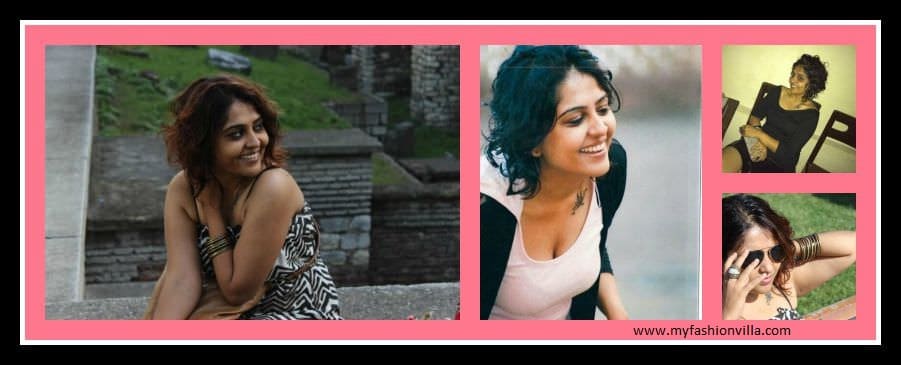 Tell us about yourself a bit, Related to Your Work and Your Passion
I'm a Mumbai based interior designer with around 8-10 years of experience . As an interior designer I have worked on majorly residential and retail spaces . I have worked on some Bollywood celebRity house to a house of a common man and some national and international retail chains pan India . (Ninewest , Pepe Jeans , Aldo , Ninewest , La Senza , Pumpkin Patch , Guess Jeans , Bebe , Queue Up , Karmik) etc . I have completed my graduation in Mumbai university and apart from interior designing I am a founder of a non profitable organization called "Eklavya- you belong" . I'm passionate about traveling and adventure sports and reading. I have been a solo traveler and have tried all kinds of adventure sport.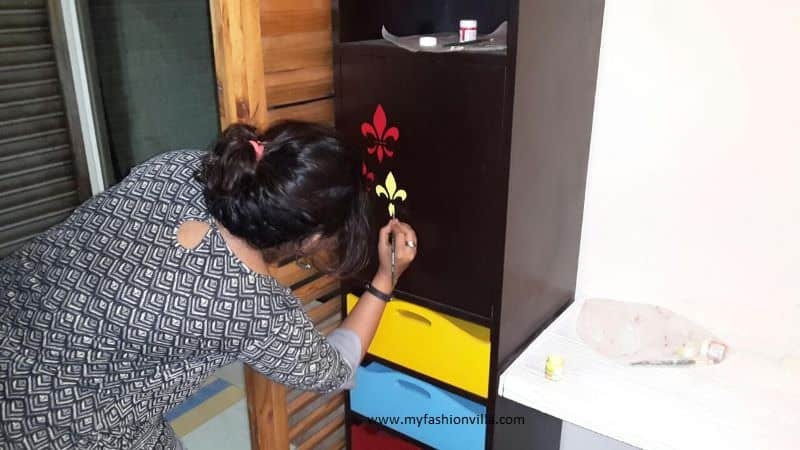 What motivated you to pursue interior designing?
There was nothing in particular that motivated me to be an interior designer. This is one profession that called me and it was my dream to be an interior designer since the age of 14 and I followed my dreams. I still can't think of myself doing anything else but interior designing.
Every why, what, how does not have answer and for me why interior designing has no answer . I'm an interior designer as that's my expression.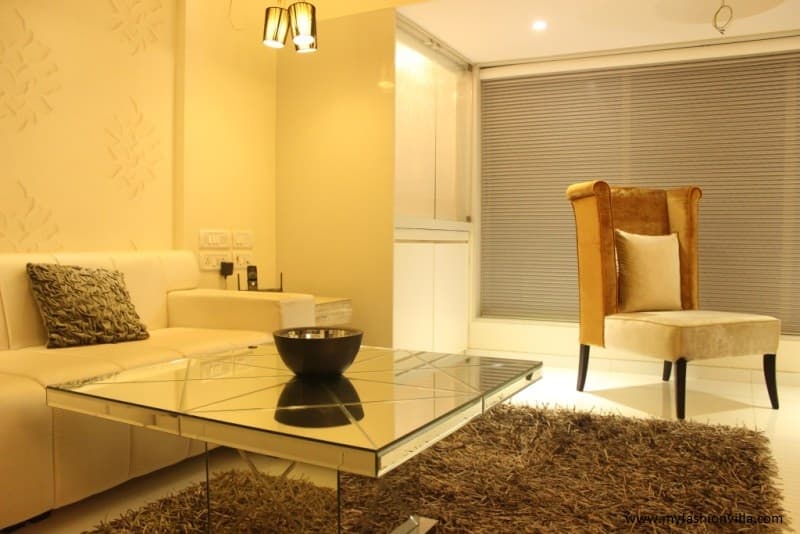 All interior designers don't do lifestyle products (They just recommend and buy products for their client). However you are doing lifestyle products too; what inspires you to do that?
Accessories enhances the beauty and vibrancy of spaces, it simply makes space lively. Initially as a designer I used to  pick them up from various stores but it has always been a challenge to get exactly what complements the interiors of the space , and once  after a tiresome shopping day of accessories with a residential client it just clicked and I was clear ,  I would start with one such product brand. I had no second thoughts and while doing the research and learning about these paraphernalia a complete new world opened up for me. It's a world where I can use my creativity without any restriction with the technical knowhow . And the name of this new world is "Thingamajigs "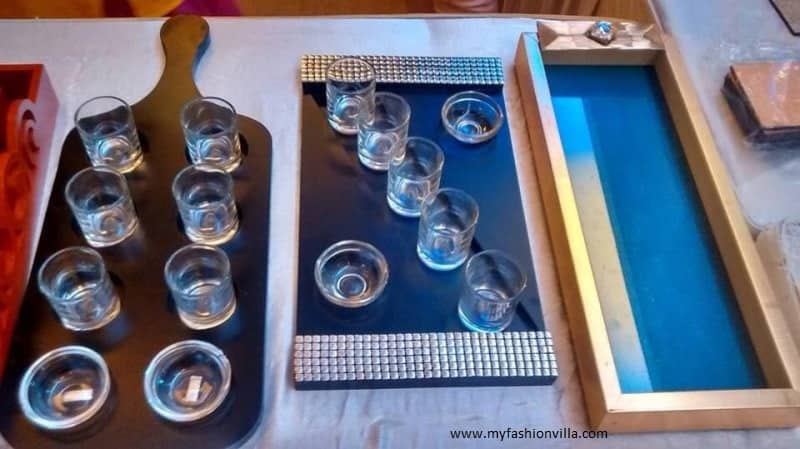 What kind of Lifestyle Products you do?
The products that are included in Thingamajigs are utility home decor products and concept products as of now. The products includes : trays , coasters , place mats , trivets , candle stands , tissue boxes and holders , photo frames , mirror frames, magazine holder , dustbins etc and the concept products that I have are : shooter trays , starter trays, wine and cheese tray, bedside organizer , mukhwas /dry fruit platter etc .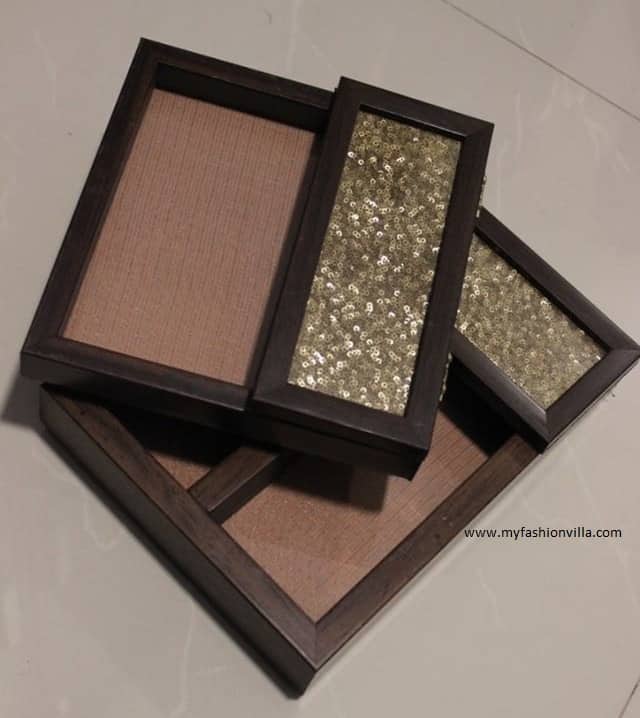 What is your personal style; when it comes to interior designing?
When it comes to interior designing I like modern design with a clean and straight shell but fuse it with a little classic or rustic design element or material to make it interesting.
I have also started trying my hands on maverick style; the unusual and unconventional approach explodes the excentrity.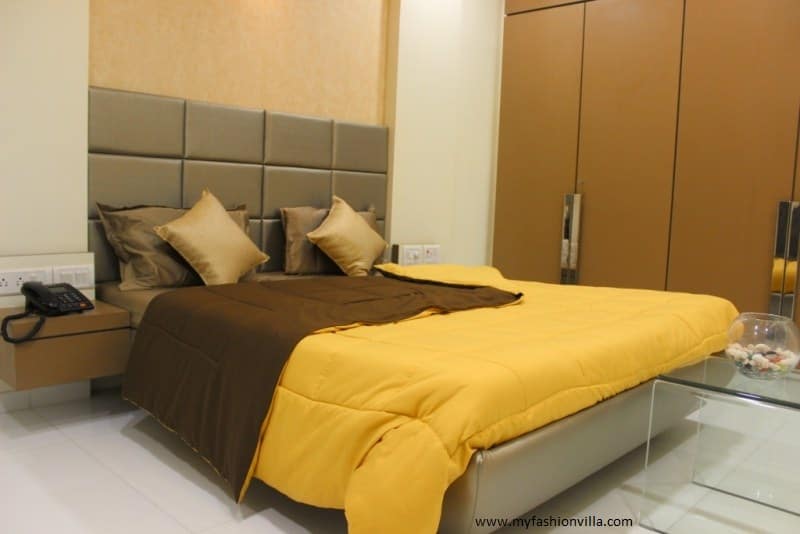 What would be your dream project?
My dream project is surely a hospitality project and to be precise I would want to design and execute a luxurious 5 star hotel property. A hotel has multiple spaces to be designed and each space to be given a fresh and new look and that is something that I am looking forward to.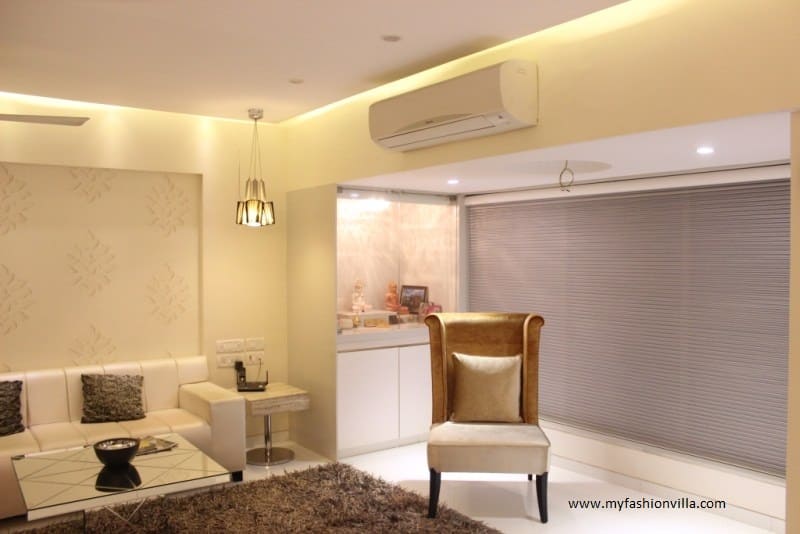 When you do any home (interior design) what are the things that you always keep in mind?
As a designer when I do homes, each nail that we hammer is with utmost caution as when it comes to residences there are a lot of emotions attached of each of the member of the family and that is a priority. Also while doing up homes it's my forte to harmonize beauty with feasibility of use and transform the space into safe, sound and attractive abode.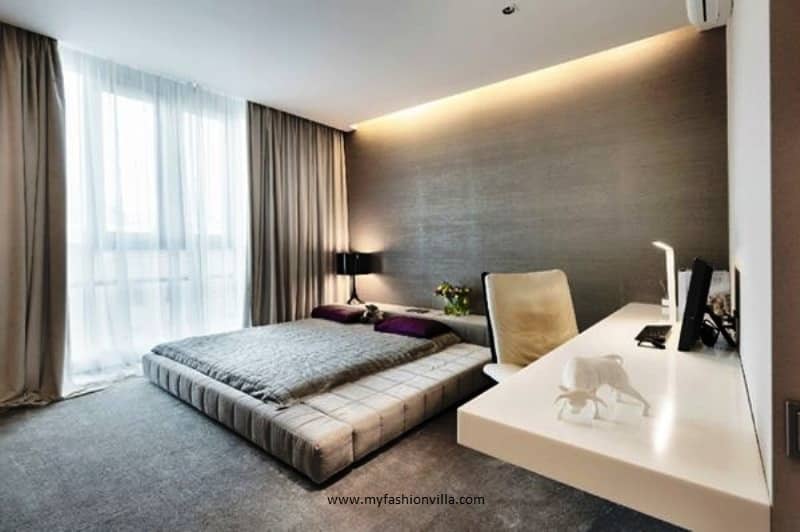 Is it necessary that one has to have handsome budget if she want to go for interior designing of her home?
It is not mandatory to have a handsome budget while doing up the houses, it's how me make the utmost utilization of the available resources.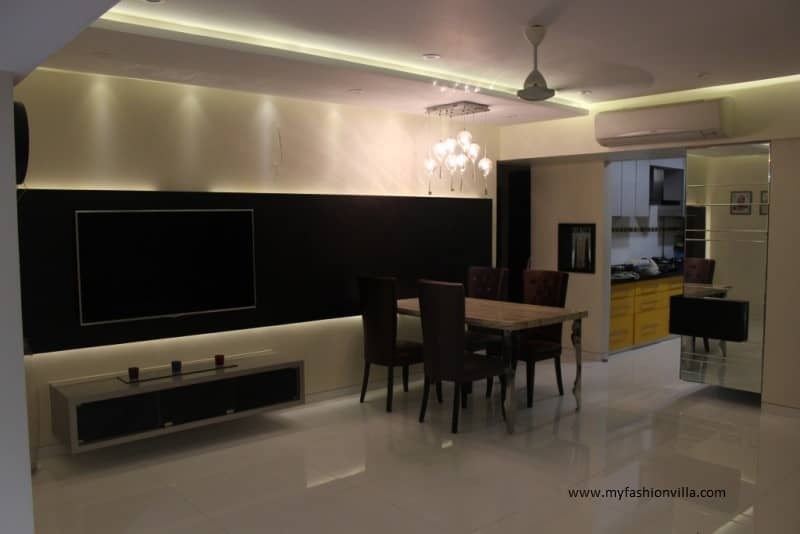 What do you like more? Home Interior Designing or Corporate Interior Designing? Why?
Given a choice between a residence and a corporate office interior designing I would blindly choose residential. Designing houses is the very channel of expression for me, it is to metamorphose spaces , romance with forms , colors and shapes of the shell as well as each furniture .
Your words for those who want to pursue interior designing professionally.
For those who want to pursue interior designing as a career it's surely an increasingly viable profession which is evolving constantly. But one thing is sure interior designing is more than creativity. I classify interior designing into 4 broad categories:
Using creativity to design.
Using business skills to sell the design to the clients.
Using technical and material know how to convert the design into working details.
Using the patience to deal with labours .
If you are ready for it then nothing would stop you.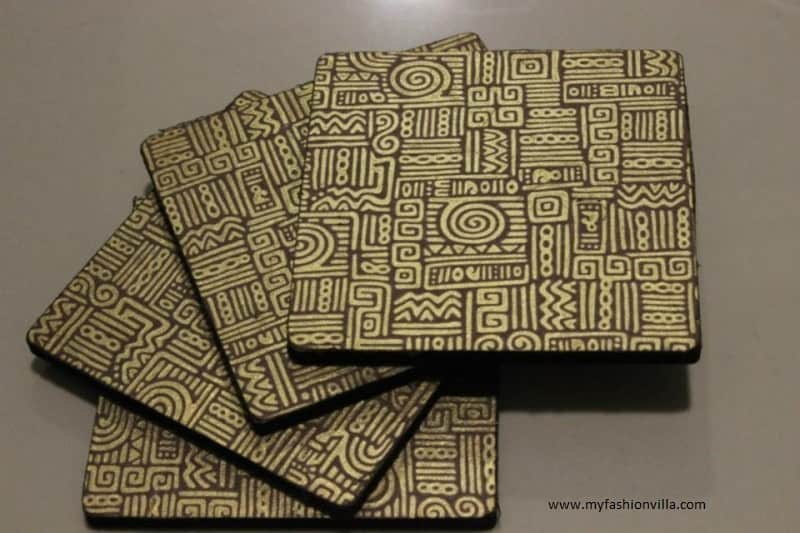 How challenging it is? And what challenges you faced? How you move ahead and solved those challenges?
In interior designing every project brings its own surprises and challenges,  one common challenge to deal with is the labor and explain the Nitty gritty's of the design to them. As we are completely dependent on them for the day to day working and converting the designs from paper to reality it's gets challenging sometimes deal with their tantrums and availability and delivering the project on time along with Maintain the quality.
But Challenges are the part and parcel of every project and for a person like me who just hate monotony these challenges are something that keeps me on my toes and makes the work exciting for me.
I do not have any pre conceived notions , I look at every project as the first and last project of my career which makes me give my 100 percent and I deal with the so called challenges on case to case basis as per the urgency of the situation .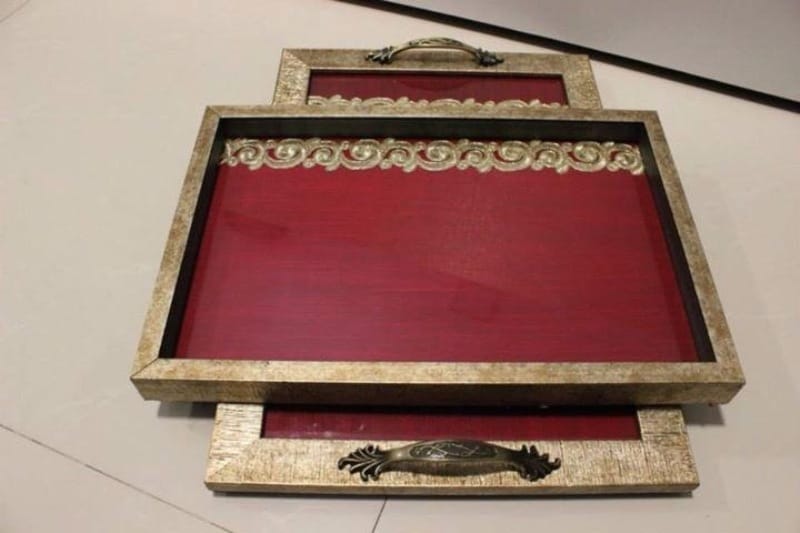 Who inspires you? What you do when you are not working.
So there are these 2 major people who inspire me:
Ar Kaushal Chouhan : the business Ethics and the principals that he works on is just commendable , as a professional I look upto him and imitate him  completely , and secondly the way he handles  the situation at the times of crisis and handovers of the projects . (He's my mentor and I'm trained by him)
And off late a designer that inspires me is Shabnam Gupta : her maverick style is simply mind boggling and I'm admire her out of the box designs and keeping smallest details into consideration .
When I am not working I have around 200 children of Eklavya -you belong to look after and something that keeps me going as person is my traveling and the incidents and experience attached to it .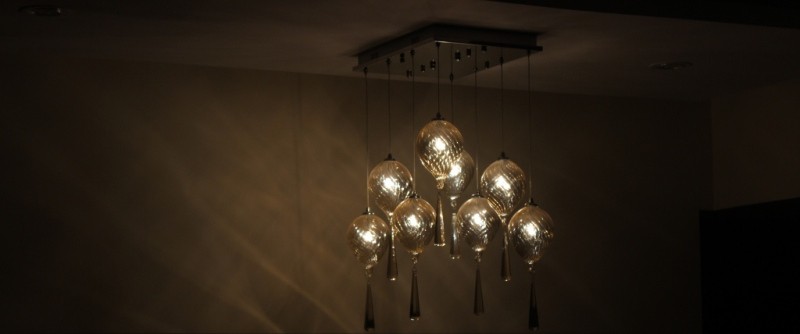 Final Words for Readers and MFV Team.
Everyone has a purpose of life, recognize it and work towards it . I would dare you to dream loud and follow your dreams, if you're unstoppable in walking towards the directions of your dreams there is nothing that can stop you.
Thank You Charvi 🙂
Want To See Her Work? You can contact her through:
xoxo