Hello pretties.. How are you all? Today I am sharing some quick tips for losing weight on a budget. Before I begin, let me tell you; I am finally back to work now after long holidays; first 2 holidays for Uttarayan followed by Weekend. However, i feel such short breaks are necessary in life. As you all know, I faced many health challenges in the last week. I came out of that but that made me realized the important of "well being". I started Yoga in the morning. At the same time, I made several promises to myself. I would love to share with you 🙂
One and the most important promise I made is "To loose 6 kg Weight more". My current weight is 64. After delivering a baby boy, I reduced 8 kg successfully 🙂 now in this year I want to loose 6kg more to reach 58kg by end of this year. Today I am sharing it in the Public to make my promise stronger. Recently I was browsing internet for some easy work out options and some necessary changes I made. And i thought to share it through this post.
Before I share these 5 tips here, I suggest checking this post that I wrote some time back Three Ways To Cultivate A Healthier Lifestyle
And Now Some Weight Loss Tips !! That worked for me so far…
While some skeptics will claim that living healthy and attempting to lose weight costs more than maintaining the same slovenly lifestyle they are accustomed to, there are numerous ways to do that on a budget. A wide range of healthy foods and exercise equipment can be purchased in affordable prices actually if you know where to look, and by reading on to learn more, you can shed unwanted pounds in 2016 and live up to your New Year's resolutions!
Losing Weight On A Budget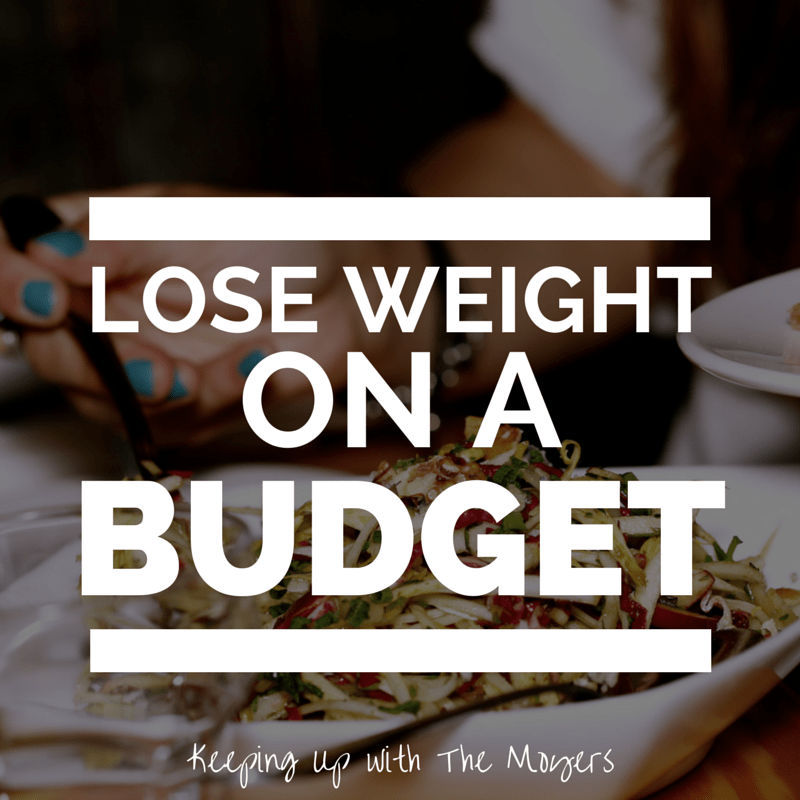 Make The Streets Your Gym
Tired of making the excuse about gym memberships being too expensive? Then make the streets your gym! There is a big, wide world out there, just waiting for you to embrace it. You can strap on a pair of running shoes and hit the pavement, or you can simply grab your walking shoes and work the pounds off that way. If you already have a comfortable pair of sneakers, this method will require zero monetary investment on your part, and if you actually need one try visiting such couponing sites as Discountrue where you'll be able to find many attractive deals for a number of stores including , for example, Target that will help you get what you need without spending too much.
Living Room Aerobics
Instead of planting yourself in front of the television set for hours on end, start to work on some aerobics exercises. There are a variety of exercise routines that can be performed inside your home, at zero cost. Jumping jacks, jogging in place, sit ups, push ups and squats can be done without purchasing any exercise equipment. All it takes is a short 20 minute session of vigorous aerobics to burn off 200 calories! Look online for different routines, nowadays there's plenty of materials you can access for free even on YouTube, so you will actually never get bored.
Get Rid Of Soda
The beauty of this piece of advice is that it will actually also save you a great deal of money over the long haul. Soda is loaded with calories and essentially provides no nutritional value, while only causing your grocery bill to rise. Each 12 ounce can of soda that you consume adds 150 calories to your daily consumption and if you are a regular soda drinker, putting down the sugary beverage can help you lose as many as 30 pounds in one calendar year!
Shop For Fruits and Veggies Strategically
A common complaint about switching to a healthier diet is the rising cost of fruits and vegetables. While they typically cost more than the chips and cookies you've grown to love, they can be purchased for a lesser rate when you learn how to shop for what is on sale. Certain fruits and veggies are more expensive than others, so look for what is cheaper or in season as opposed to specific items.
Don't Skip Breakfast
Skipping breakfast may seem like a good idea as you eat less and it saves money in the short run, but when the hunger pains set in by mid morning, many would be dieters forget their objectives and wind up going on a binge. Breakfast also provides an opportunity to enjoy an inexpensive meal. Oatmeal, yogurt and hard boiled eggs can all be made or purchased for pennies on the dollar, and will provide you with some energy for your busy day.
Hope you found this post useful 🙂 Let me know.
Image 1 Source: keepingupwiththemoyers.blogspot.in