Shopping is the best remedy, someone said it and it's true, especially when your city is boiling and the temperature stays beyond 38 throughout the day or even more! Yes, this is Apnu Amdavad. What to do? Of course, we can't stay back at home watching TV, Playing Music and Eating Mangoes! We Amdavadis cannot stop and that's who we are!
Well, what better than a flea that promises to make your day! One place to shop, dine, play, sing and have fun! Yes, I am talking about Locaflea Summer Jam 2017 that starts today. It is going to be Ahmedabad's biggest flea with 80+ designers and stall owners showcasing their collections. It is three days long event and I insist checking it out with me 🙂
So, How you can visit LocaFlea with me?
MyfashionVilla has collaborated with Locaflea Summer Jam 2017 as their exclusive Fashion Reviewer. I will be there at LocaFlea from 4pm to 11pm, visiting each and every stall one by one. I will talk with stall owners and designers about their collection.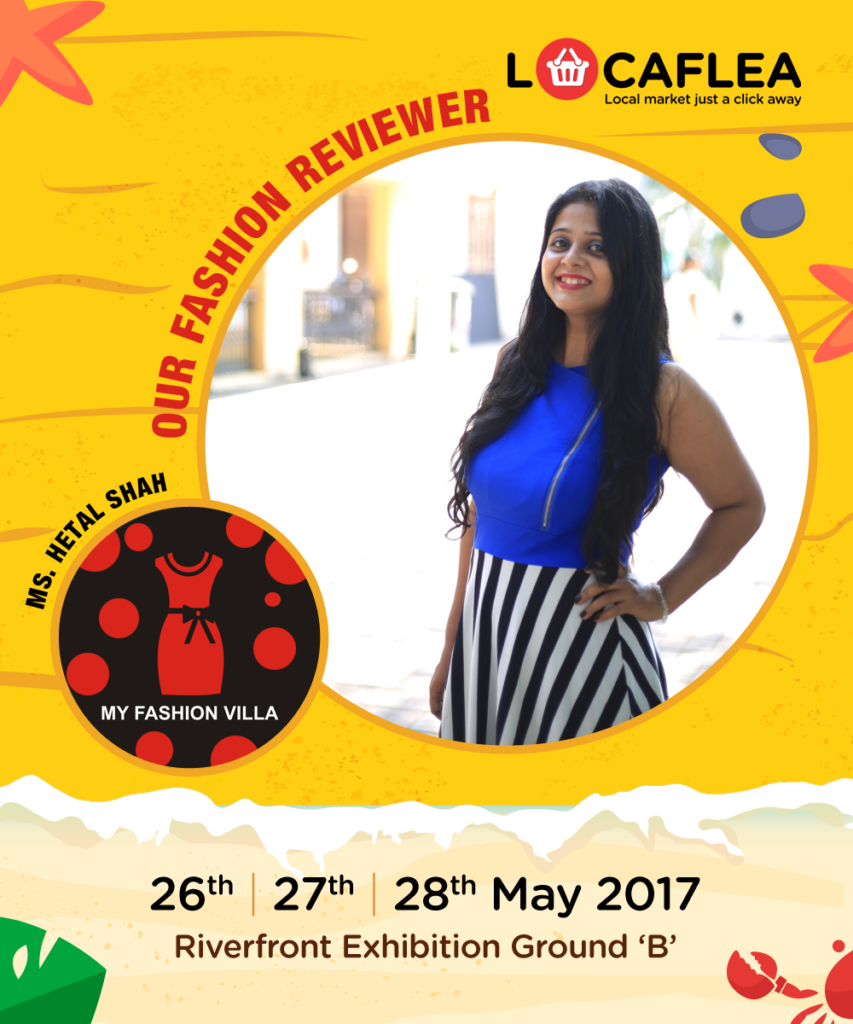 What I have for you?
Well, I will be picking best buys from each stall for you! Yes, if you love what I wear and want to check things handpicked by me, Follow MyFashionVilla at Locaflea Summer Jam 2017. There will be Insta live, Instagram stories, Facebook live and other social media posts.
Come there, Spot me, Meet me, Talk to me and Shop with me 🙂 🙂

Details Here
Locaflea Summer Jam 2017
26th May to 28th May, 4-11 pm
At Riverfront Exhibition Ground, Ground 'B', Tagore Hall Lane, Ashram Road, Ahmedabad
And of course, follow your buddy MyFashionVilla on Instagram & Facebook for more updates 🙂
What to Expect at LocaFlea Summer Jam 2017
Save