Craig Revel Horwood's books go from teaching beginners how to dance based on his many years of experience to another about how he overcame adversity and heartbreaking lifestyle starting from an early age. It relates how he got back up on a regular basis no matter how many times he got knocked down.
Craig is mostly known as a judge on the BBC television show Strictly Come Dancing. He is also a leading choreographer and dancer and is well respected in the industry.
Craig Revel Horwood's Ballroom Dancing: Teach Yourself
This guide features easy-to-follow instructions as well as illustrations and helpful suggestions and tips to aid you in learning many traditional dances such as the waltz, foxtrot, and tango along with the more modern rumba, mambo, samba, and jive.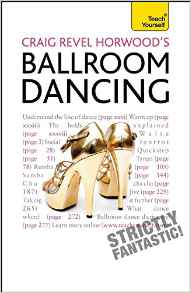 There are also short introductions to the key principles and terminology used in dancing to get you started, warm-up exercises, eight dances to learn, photographs and floor plans for each dance, basic steps leading to more advanced variations, and tests in the book and online to enable you to keep track of your well-earned progress as you move along. Also included is a CD with two songs to dance to for each featured dance.
Perhaps used in conjunction with ballroom lessons, this is an excellent book to continue the work on your basic steps and dance techniques. It can also be used to brush up on what you learned in the past but have become rusty over the years but now want to enjoy the dancing life again.
All Balls and Glitter: My Life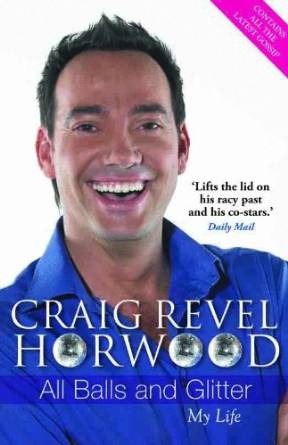 Craig is the most outspoken and sharp-tongued judge on Strictly Come Dancing and is notorious for his cutting put-downs and brutal honesty. In this book, Craig tells his own remarkable life story beginning with his miserable childhood in rural Australia with a shotgun-waving and hard-drinking father and how he managed to get away from that . Read about his detailed and determined successful attempts as he moved into musical theater.
He also tells the secrets of his encounters with multiple celebrities and relates backstage gossip, scandal, truth and love.