Hi girls.. I am suppa excited to share one more video today. It is a Konad stamping nail art tutorial for short nails. Yeah.. Nail art for short nails! Yes, you don't need to have long nails all the time, even with short nails you can play with nail art tools and create nail art. Among all other nail art techniques, Konad stamping nail art is my favorite. I am sharing all the details today and a video too on how i do it!! Check it out.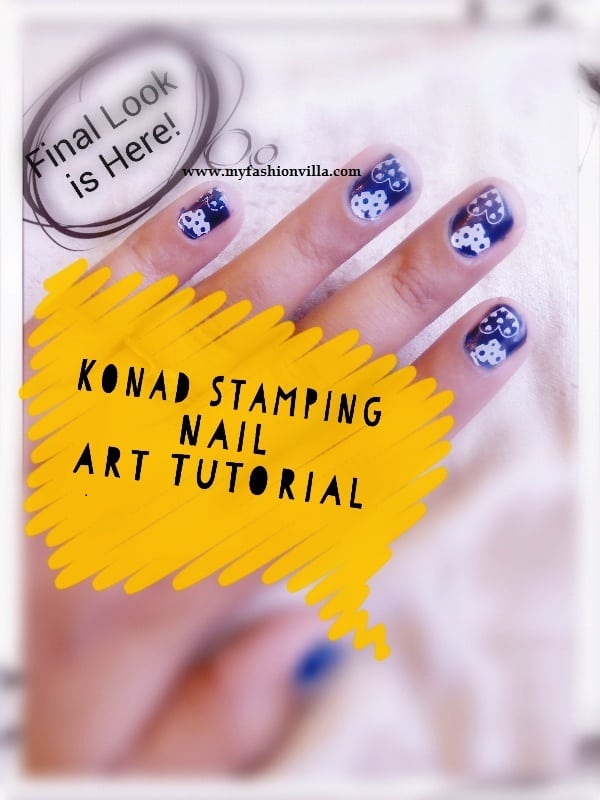 What is Konad Stamping Nail Art?
Initially the company called "Konad" first launched this technique and tools you required for stamping nail art, so it is known as Konad stamping nail art. Nowadays, many companies sell stamping nail art tools, but quality wise, i still feel, Konad tools are best for stamping nail art.
Things You Will Need for Stamping Nail Art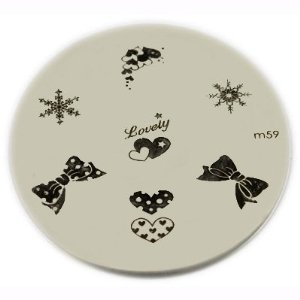 A nail paint as base
A nail paint to stamp the design (usually a contrast shade to base nail paint)
Stamping Nail Art Plate
Stamp + Scrapper (Which comes as a set)
A top coat paint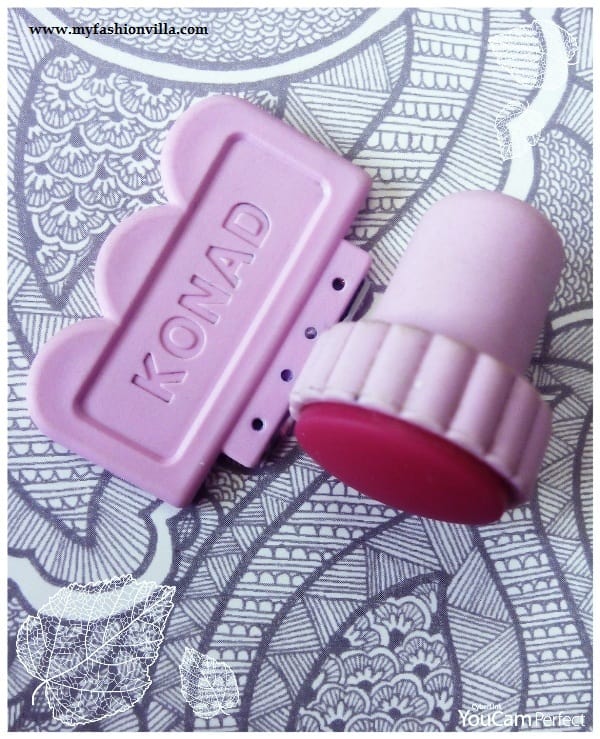 How to do stamping nail art
Paint your nails from your favorite color nail paint.
Let them dry completely. Give some extra time to let it dry completely.
Now keep your stamping nail art plate, stamp and scrapper ready. Also choose the design from the plate you want to stamp on nails.
Also decide the nail paint you want to stamp with. Choose contrast color as your base paint. For example, if you decide to paint your nails with black/dark blue/dark red color paint. Then you can choose white/yellow/baby pink color paints for stamping. And vice a versa works too. I mean light base paint and dark, stamping color.
Now take your stamping paint, apply it on the design you choose on a plate. Remove the excess from the plate with scrapper. Take design and stamp and stamp it on your nail.
Taddaaaa!!! Enjoy beautiful designs on nails 🙂
Want to see it on video?
Stamping nail art step by step video tutorial
If you like it, please give me a thumbs up and subscribe. It will help me a lot.
Why stamping nail art?
It's not the case that I have not tried other nail art techniques, but after trying everything, i must say, nothing better than stamping nail art. Why? Here are the reasons.
For stamping nail art, you are not required to be good at drawing and painting. Like me, i am really bad at drawing so stamping nail art is bliss for me.
It has really good staying power. It easily stays for 6-7 days with your regular household work, water related work ethic, so no worries if you work in the kitchen or do household work.
It is quick. You need 15 minutes max for stamping nail art.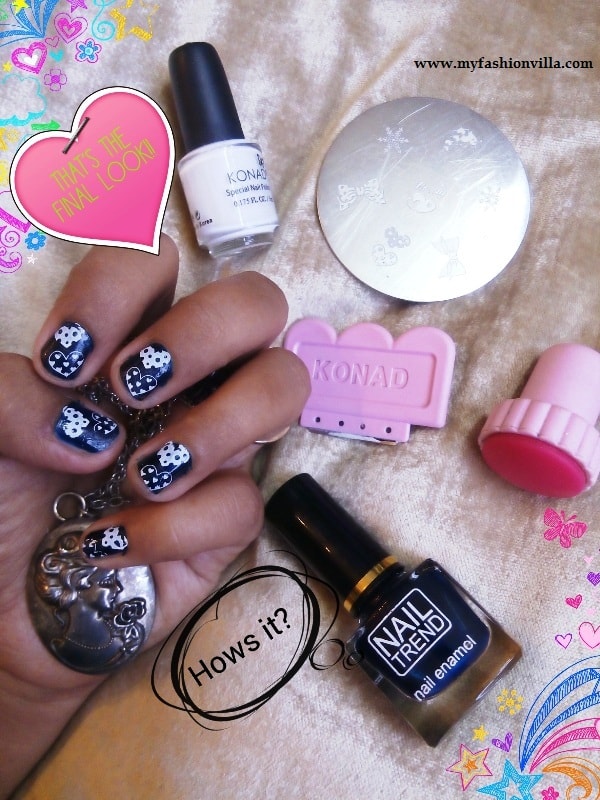 Unlike UV gel nails and other techniques, it is not expensive. The stamp+scrapper+stamping plate will not cost you more than 500 Rs. And the best part is, it is one time investment only. I am using the same stamp, scrapper and a nail art plate for 3 years and it is as it is. So compare to any other nail art technique, stamping is inexpensive.
Also, you are not sticking something like a sticker, so stamping will not make you feel uncomfortable and conscious out your nails. You will not feel anything extra on your nails because it's just paint!!!
And big advantage.!!! You can do it on your own, no skills required. No need to visit salons as well. Whenever you are free for 10-15 minutes, do it at your home.
Hope you enjoyed the tutorial girls!!! Don't forget to subscribe… I am investing a lot of time in recording and making the video. So do subscribe!
Until then…
Lots of love!
Stay stunning, stylish and keep smiling.
xoxo