It is really annoying how celebrities dress up some time though they have professional stylist with them all the time. Still they do mistakes and create some fashion disaster with their poor dress choice, bad makeup or hair sometimes. This time she was Kareena Kapoor. Yes, at the time of the screening of her recent released film "Gori Tere Pyar Mein" She dressed up horribly bad, and I was so upset seeing this, and can't resist myself writing a post on it.
Kareena Kapoor's Latest Fashion Disaster: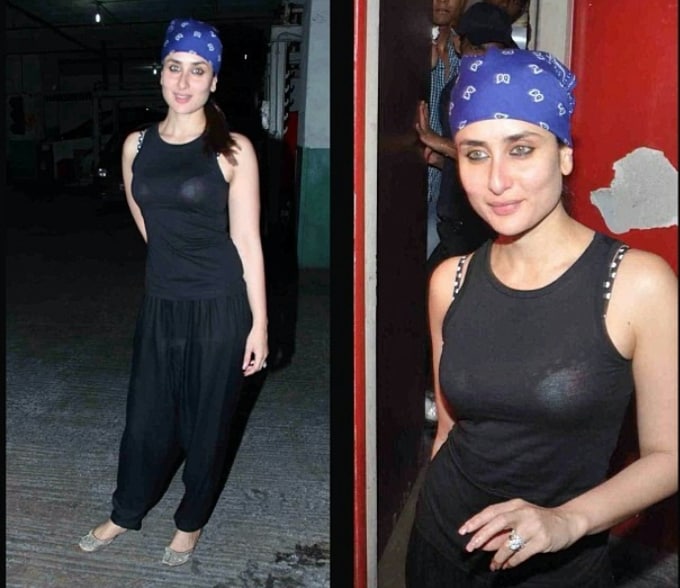 What Kareena Kapoor Wore?
She was wearing a Black Bandana Paired with Black Bottom and the problem was with her Top. It was completely Sheer See through Top!!! that she opted for her own movie screening. Totally Disappointing!!
Dear Mrs Kareena Kapoor Khan.. Where the all decency has gone? Leave the Bandana for Saif..
What you say all?