Hellloooo.. Wassup Guys and Girls. I am suppa happy to share this post. Last month I interviewed Kareena Kapoor Khan. And today I am sharing the complete interview with video. My apologies for the delay happened; I know many of you are waiting for this post. I have received many messages and emails. Actually, it took a couple of days to make the video as there was too much noise in the clip I received. Mr Hubby the editor 😉 tried his best to reduce the noise and increase the audio and for that he has to change 2-3 software and many other things. Finally.. long story short; we have the video now 😉 Yipppiie 😀 Kindly bear the low audio quality and some noise; we have tried and improved as much as we can.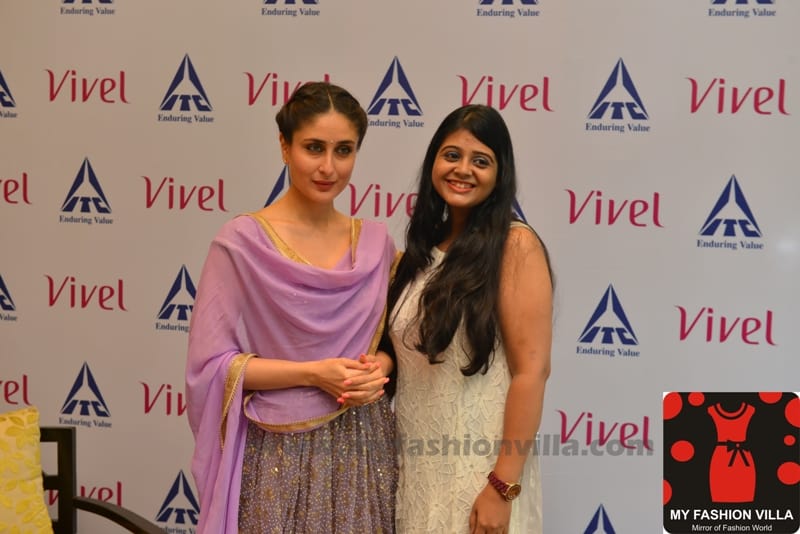 Many of you asked me; how I met her and took her interview? So.. Being a brand ambassador of Vivel by ITC; Kareena Kapoor was in Ahmedabad. And guys from ITC Vivel approached me and I got change to interview her 🙂 It was the 22nd of July. I got ready at 10am though the interview was scheduled for 3p.m. You can imagine how excited I was. And exactly at 3pm I reached the hotel; Grand Hyatt in Ahmedabad. It's just 5 minutes away from my home.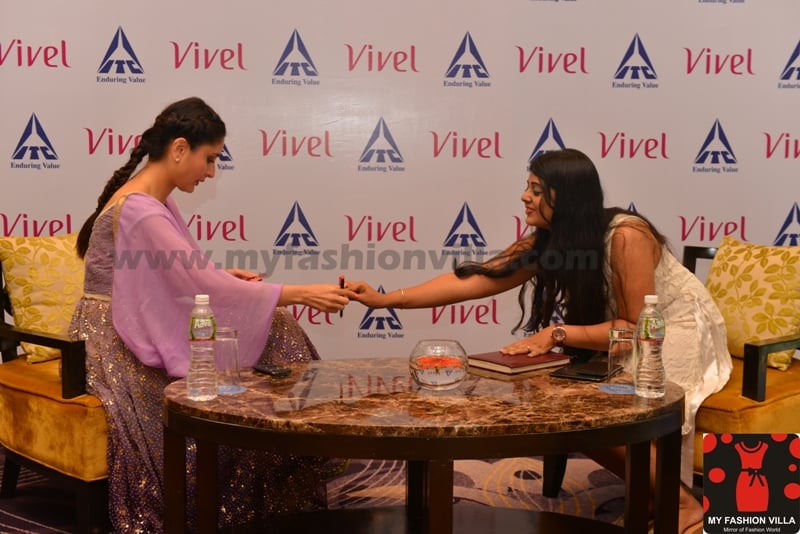 Next, I met the ITC Vivel team there. They were really kind and supportive; they briefly told me about the brand, occasion. They asked me for the lunch too. When I said "thank you; but I am full" the lady said, "oh then some sweets?". I smiled and said "thank you so much dear; I just had lunch. Thank you so much" and then she took me to the hall where I was supposed to take Kareena's interview. The arrangement was already made. Kareena was there in the hotel itself so I waited for 5-10 minutes and she entered the same room; I was sitting.
The moment she saw me; she smiled and pointed a chair to sit. I was touched by her humbleness. I introduced myself and gave her my business card and spoke to her about MyFashionVilla.com; and she listened, paying attention and happily signed over my business card. She kept one with her and we began our conversation.
Now coming to interview
An Interview with Kareena Kapoor Khan
Here are my questions and answers given by her
As a celebrity, as an actress. Who has to travel a lot, wear makeup a lot every day; With all these how you take care of your skin?
Well, first of all I prefer very less makeup and I prefer that. To keep my skin nourished with drinking lots of water, using almond butter, almond oil. Basically products which are really natural.
What is Your Skin care routine? There must be two – three things that you must be following whether you are at home or travelling?
I guess for the good skin you have to do the diet. You should eat green salads, coconut water, leafy vegetables, soups. Everything should be freshly made. One should not eat too much oily stuff, all these matters. Looking after your diet is really important.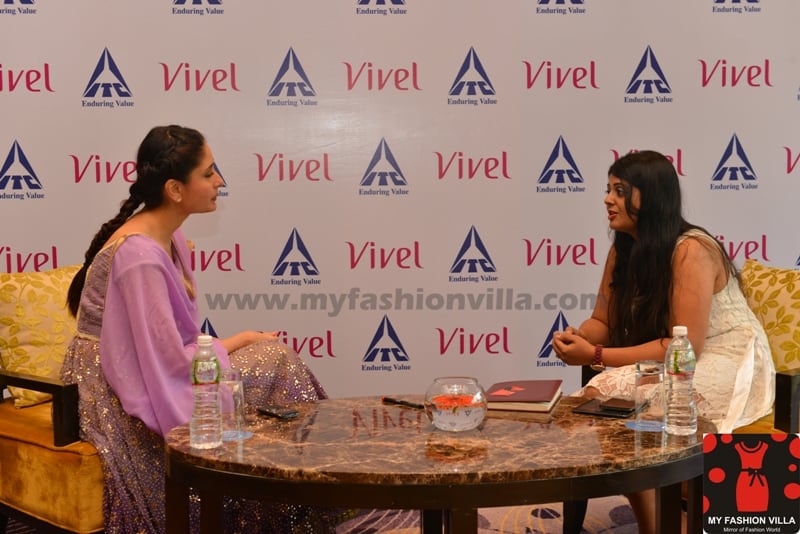 As a woman, as a working professional, as a person who directly attached to the beauty industry, How important it is to have very nourished and ageless skin?
Well, first of all I am really against Botox and anything else like that done on the face. It gives you good nourished skin if you use good natural soaps like Vivel. It pomises good skin because it uses natural things like Papaya, Green Tea, aloe Vera. These days what people do with their skin, it does not look natural. It looks unnatural and really ugly.
If I see your look in Bajarangi Bhaijaan, it is very natural. And I have seen your glamorous looks as well, which one you prefer more? The natural one Or the Glamorous one?
I guess I like both, but it really depends on the character that we actually play. But I guess my fans likes me to see more into natural and Desi avatar. A lot more wearing Indian clothes; but yeah… I have not done a western film since a long time so next doing slightly more modern looks.
You already planned for that?
Yeah.. In Balki's Film.
What are you wearing today?
Well, it is a Meera Muzaffar Ali outfit. It is a nice Indian outfit and this is the color of the brand ITC Vivel too, and we normally stick to the colors of the brand.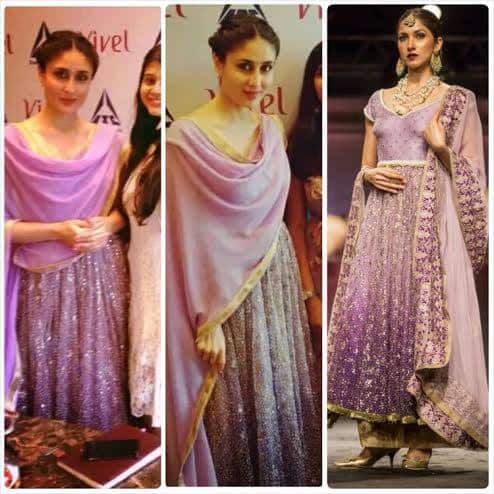 Which is your favorite Indian designer brand? Apart from Manish Malhotra. I know he is your favorite.
At this moment I guess we have so many talented designers; Rohit Bal, Aki Narula. I like to wear clothes from them; daily based designers.
You have been played many characters so far. Which is near to your heart? Your favorite character?
Well, I like Chameli. I like Omkara. I guess that's what people like to me.
And I thank Her. These were the questions and answers.
And here is the video. I couldn't use entire video sent to me; as there was too much noise and the camera was not stable. So I kept the part which was audible and visible. Hope you will enjoy it 🙂
You liked it? Well, let me tell you; I was told to make it conversation about 5-7 minutes, but I couldn't resist; and took some extra minutes. And Kareena was very comfortable and giving me all answers in detail. And the Brand Management Team of ITC Vivel was really supportive.
Later, when I completed the interview and thank her. And we took more pictures and one selfie too, which I uploaded on Facebook and Instagram immediately 😀 you must have seen the pic 😉 Some more pictures are here: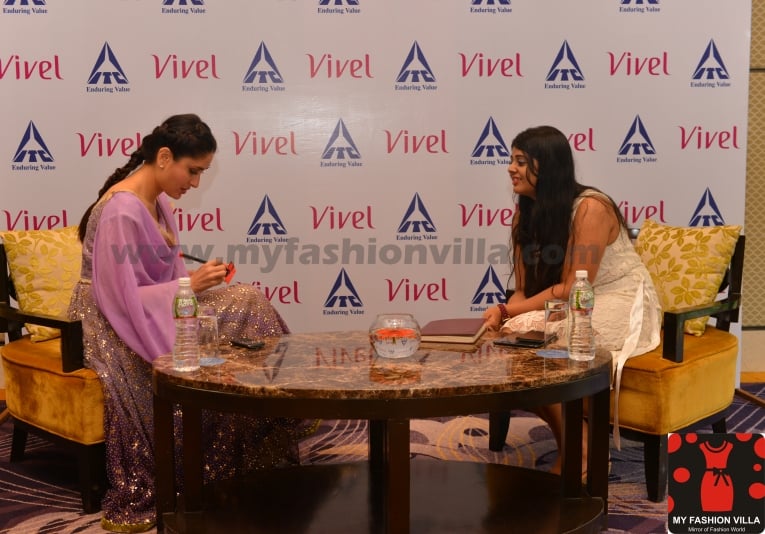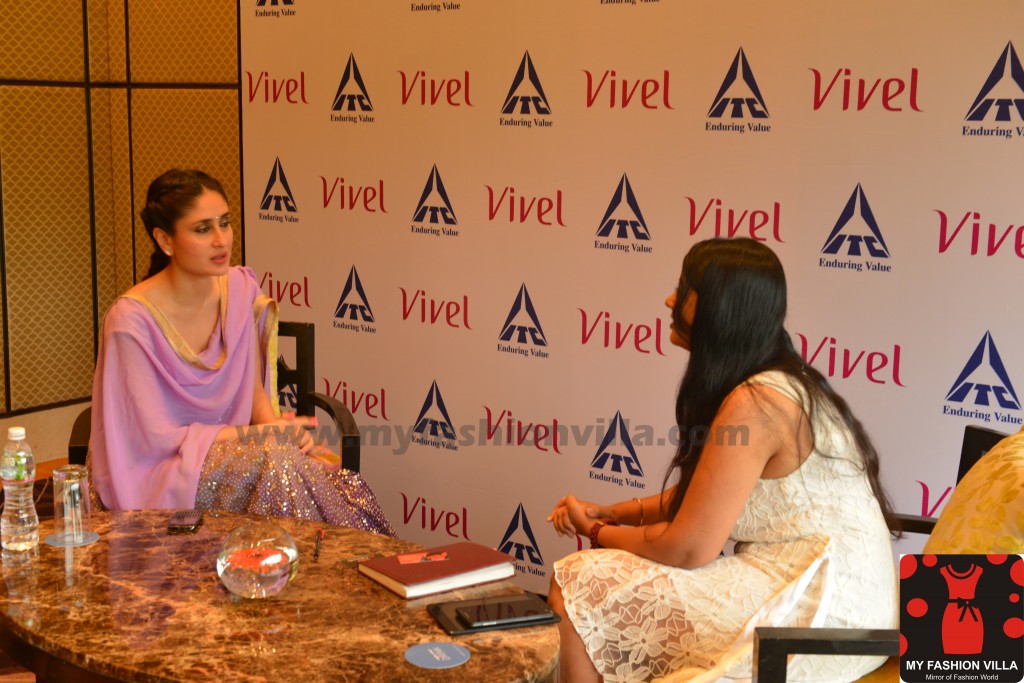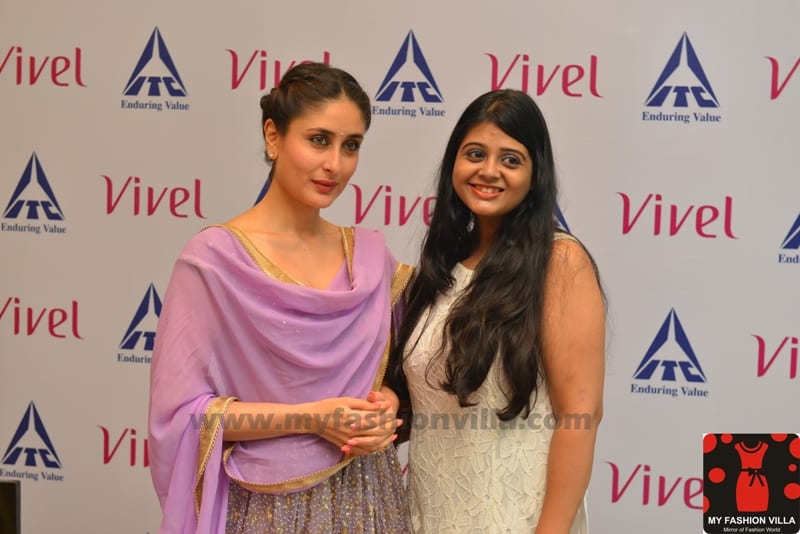 I was stunned by her look. Many of you asked me this; Does she actually looks like what we see her on the Big Screen? Well, Yes, she looks same off screen too; Stunning and Gorgeous.
So that was all about. It was my first interview; and I did it with Kareena Kapoor. Hope I made it. Share your views.
You Enjoyed It? Liked It? And If You have not Subscribed to my YouTube Channel;
Subscribe it Now: Here
xoxo