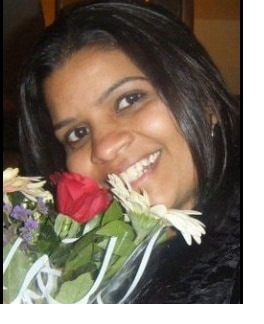 Handmade Jewelry Contest  2011 winner Ms.Heena Vyas shares few things about her creativity. She makes handmade imitation jewelery for young girls and kids. Her jewelery designs are very unique and trendy. She art and craft lover. Making creative designer jewelery is her hobby cum business. Her jewelery collection includes:  Beaded necklace, anklets, bracelets, earrings and many more creative stuff.
Q: How did the idea of creating jewelery came in your mind ?
Ans : I always had a creative mind, Craft and Fashion always Pulled me towards it. After Graduating From College I was Determined to opt for Jewelery Designing as my Career. I 'm Loving every bit of my work.
Q: What are your favorite material of making jewelery ?
Ans : I Love Experimenting with colour. Fancy beads, Colourful And Streatchable Threads.
Q: Do you think jewelery making is challenging job ?
Ans : Yes, I do think it is a Challenging job, as a designer I have to improve with every piece I make. fashion keeps on changing and so are the Trends so as a designer I also need to keep the track of the need of the buyer and the current trend. Each Jewellery piece I make has to be different and a trend in itself. So I do feel It is a challenging job.
Q: Who would be your dream person to see wearing your jewelry ?
Ans : Priyanka Chopra – I admire her sense of Style.
Q: Which the best jewelery made by you ?
Ans : Each jewellery I make is very close to my Heart. If I have to select one it would be " Maroon and green One Sided Anklet
You can see more jewelery designs made by heena at facebook pg: Heena's Creation