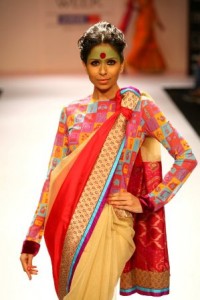 I am extremely Happy Writing this post, Feeling Proud at the same time seeing Gujarati Patola from the Land of Patan (Gujarat) gets New Avatar. This innovation is by Designer Deepika Govind. She took Patola to all new level from where it exists always. She Shows POP PATOLA at Lakme Fashion Week Winter Festive 2012 2013. Her collection is as Fresh, Vibrant and Rich as Always. Have a Look!
Gujarati PATOLA from Patan Gets New Avatar at Lakme Fashion Week 2012 – 2013 By Deepika Govind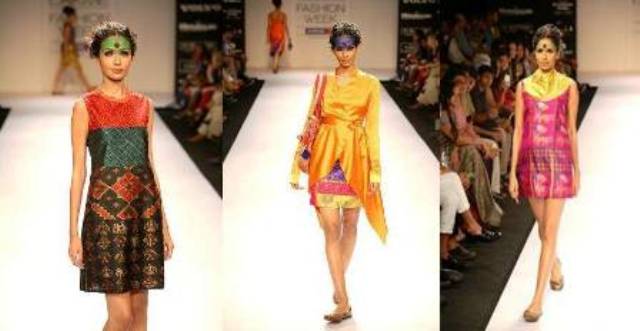 What we Love:
Designer Deepika  used very Bright colors in her collection "POP Patola" varying from Saffron, Bright Yellow, Neon Pink, Green and Of course Red & Black, which makes collection totally Young and Vibrant. The ikat Print called Patola From Gujarat itself is very rich and she added Long Sleeves Blouse to go in Winter with 'Popart' Print on it. FABULOUS is the Only Word to Describe her Collection!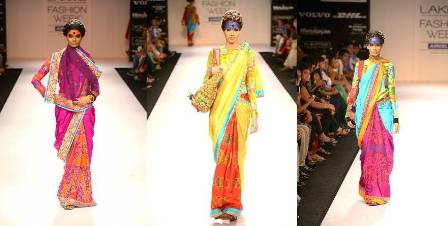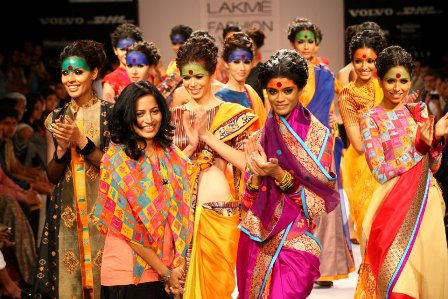 How was It? Fabulous na? To See More Pictures of her Collection check: MyFahsionvilla.com/myfashionvilla
Keep Coming 🙂 Take Care..
Love… xoxo