Before I will describe this look, let me tell you more about The Designer Manish Arora and Jewelry House called Amrapali. Well, when it comes to India's Top 5 Fashion Designers, No wonders that Manish Arora secures his place there for sure. He is definitely among India's most talented fashion designer. And Amrapali is a Jewelry House of India which is known for Artistic and Tribal Jewelry. Now just think about the magic happens when Two Very talented Brands create something together!!
That is the collection called "Manish Arora for Amrapali". Yes, a jewelry collection exclusively designed by designer Manish Arora for Amrapali!
And here is this Shopaholics' confession!! The whole collection, i.e "Manish Arora for Amrapali" is in my Wishlist! Yeah!! I want each piece from this collection! I am in love with the craftsmanship and artistic touch given to the jewelry in this collection! Manish Arora has redefined traditional jewelry with his artistic modern touch.
Ok, Now Let's talk about Vidya Balan Who recently opted for a Gazelle Earrings from the collection Manish Arora for Amrapali!
Have a Look!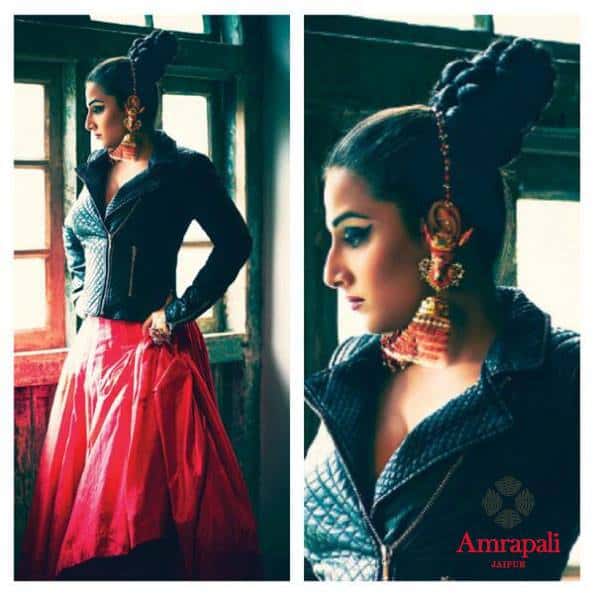 And here is how this Gazelle Earrings Looks like!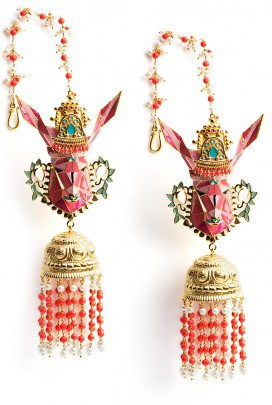 Price: RS 31,000 On the Website www.tribebyamrapali.com
What Do You think? About Vidya Balan wearing Manish Arora Ear-ring? Liked gazelle earrings?
Share Your Views..
Lots of Love..
– Hetal