Hey girls… Wassup with Monsoon? One thing i want to tell you about this season… If you love this season like me, go crazy, don't hesitate to go out in rain, it is perfectly OK to dance, sing and play like a kid in rain. Let that child within you takeover this monsoon. Stay near to nature and be grateful to universe for this bliss in the form of rain. Ok enough about rain but honestly I can go on but I am really intentional and I really want you to enjoy monsoon fullest. Ok with that I am coming to the review of today! That is Garnier Pure Active Neem + Tulsi High Foaming Face Wash Review. Read post to find more details and results.
First of all do not get confuse as Garnier already launched Pure Active face wash a couple of years back and it is still available in market. This one is a latest launch and it is different too. The new Garnier pure active face wash launched with goodness of Neem & Tulsi.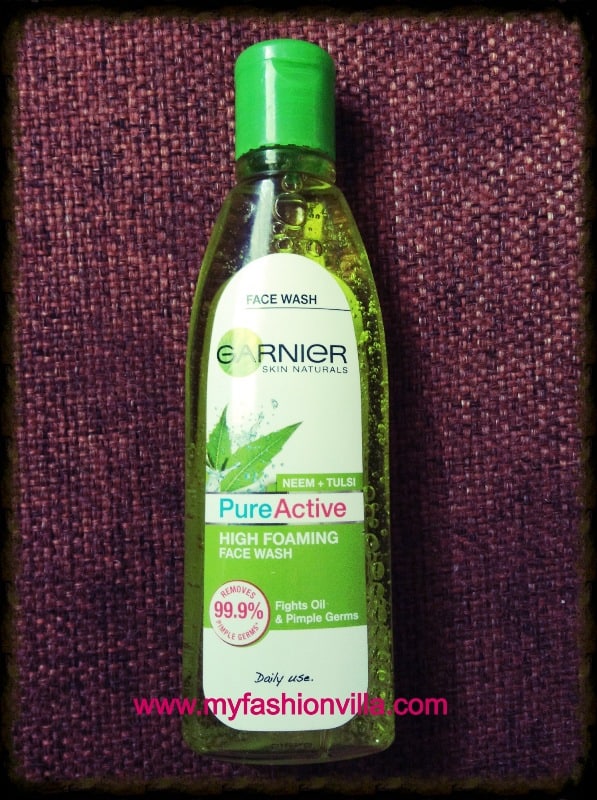 About Garnier Pure Active Neem + Tulsi High Foaming Face Wash
The new Garnier Pure Active Neem + Tulsi face wash fights oil and pimple germs. It is a high foaming face wash made for daily use.
Its secret: power of natural ingredients Neem and Tulsi known to fight oil and germs. It helps reduce pimples and gives glowing skin.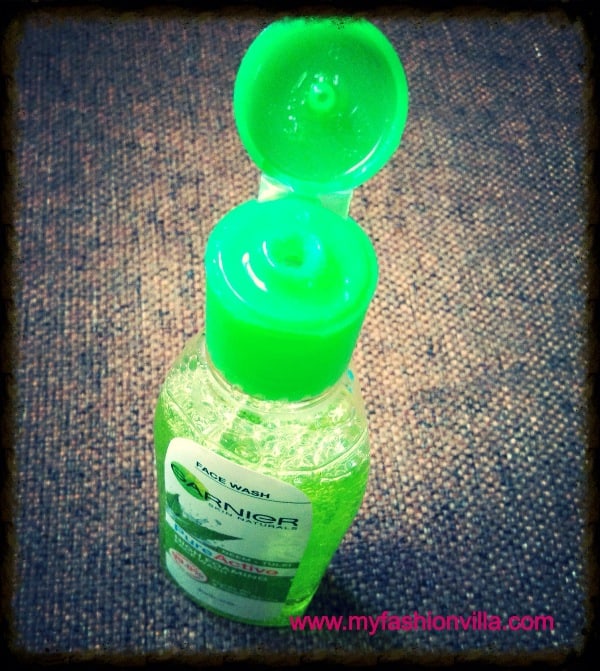 How to Use it?
Gently massage on damp face using your fingertips carefully avoiding the eye contour area. Rinse thoroughly.
Ingredients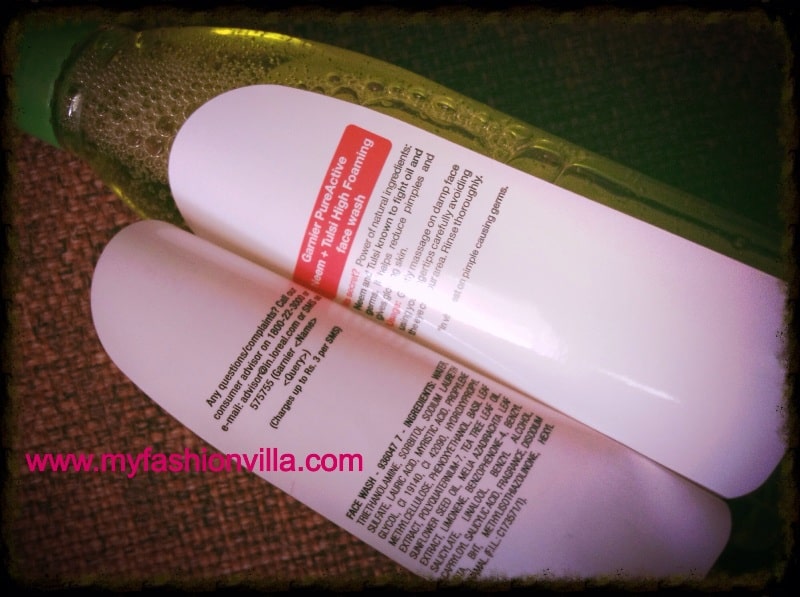 Quantity: 100 g
Price: Rs 105
Packaging and result
I have started using this face wash around 15 days back and now i am ready to share results. Before that let me tell you, the face wash comes in a sturdy plastic bottle with flip cap to open and take face wash wash. It is tiny bottle which is quite travel friendly and there are no chances of leakage. The consistency of face wash is like a thin gel, not too runny.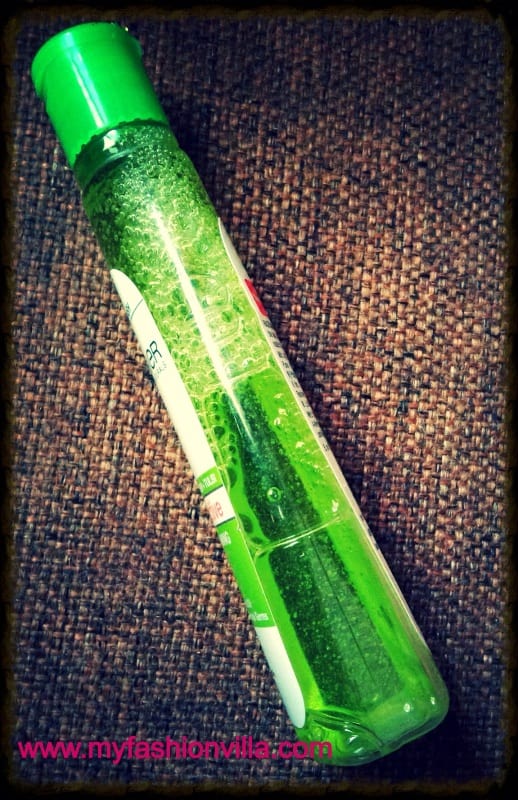 Now the result part. It fulfills what it claims that is fights with oils. I have used this face wash; when summer was on the peek and usually after 6-7 hours I found my face oily and sweaty. This face wash cleans face really well leaving soft supple skin. Also, a very small quantity is enough to cover entire face. It does not over dry facial skin as well. I Can not comment on pimple curing part as I do not get pimples however it did not gave me any breakouts. I would surely recommend it those who have oily acne prone skin. And it is affordable too. So do try it out and let me know.
Till Then…bbbbyyyeee!!!! Hope you find this review helpful Do let me know 🙂
xoxo :-*