Hey pretties!! How are you keeping? Today I am planning to shoot one more vide and I am wearing my latest purchase from Limeroad. It's a LBD and I thought,  you would love to see the outfit. Also if you have not heard about Limeroad, I will be sharing more about the brand. And If you have not checked and subscribed to my YouTube Channel yet, Go check it out HERE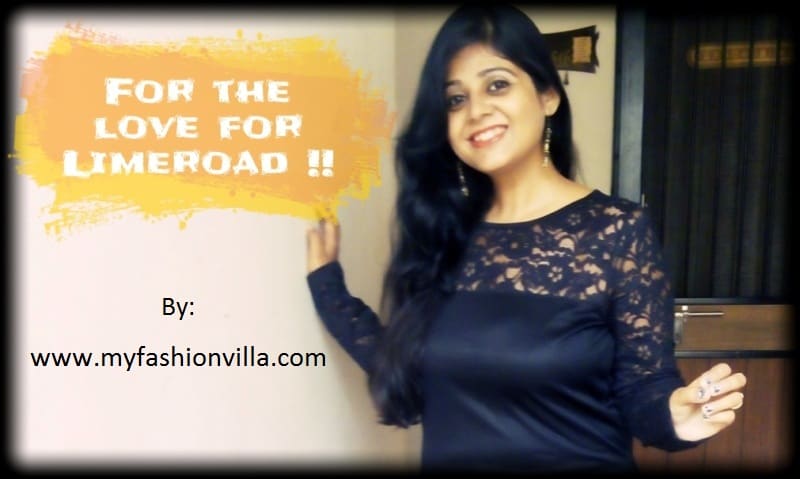 About Limeroad
Well, I heard about Limeroad long time back but never tried it for shopping purpose, Regrets!! Then recently I was checking their Facebook page and saw some "Lookbook" kind of pictures they shared. I love them. Lookbook is something, you can use when you are thinking about some specific look to try, or when you want dress up for a specific event. Let's say, you want to get ready for a "Sunday Brunch" then try searching online "Sunday Brunch Lookbook" and you will see lookbook images created by fashion bloggers, stylists and designers. Lookbook does not only contains Dressing Ideas, but it will also give you ideas about accessories, shoes, bag, makeup to wear with that specific dress. Sounds awesome, right??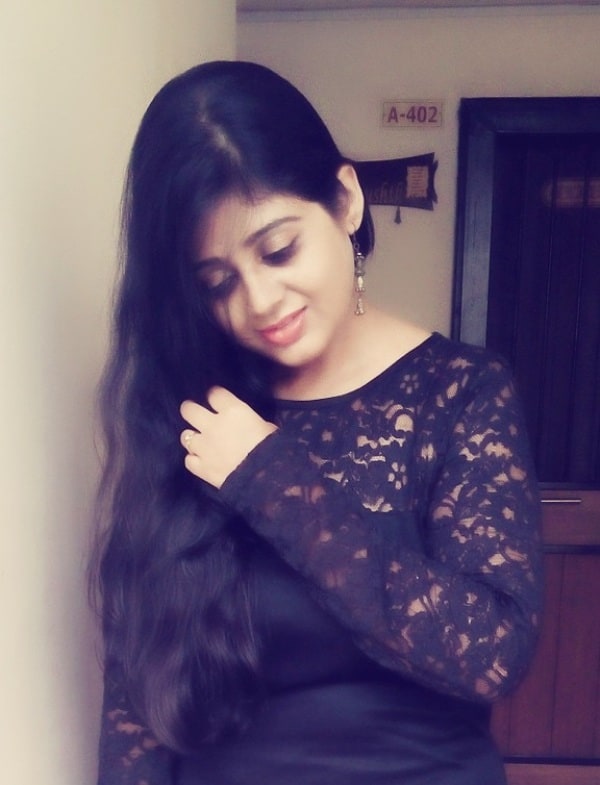 Well, I am discussing about Lookbook here, because LimeRoad is the only online shopping portal in India (as per my knowledge) who uses this idea brilliantly. They have thousands of dressing ideas shared on Limeroad.com You can browse through all of them and if you like some look through their lookbook suggestion, you can shop the look !!! So, if you get confuse like, Okhey!!… I selected the dress, but what about the matching accessories??? No worries, you will get complete look idea including accessories from LimeRoad.
Here are some of the Look by LimeRoad. If you like any, you can directly purchase the entire look!!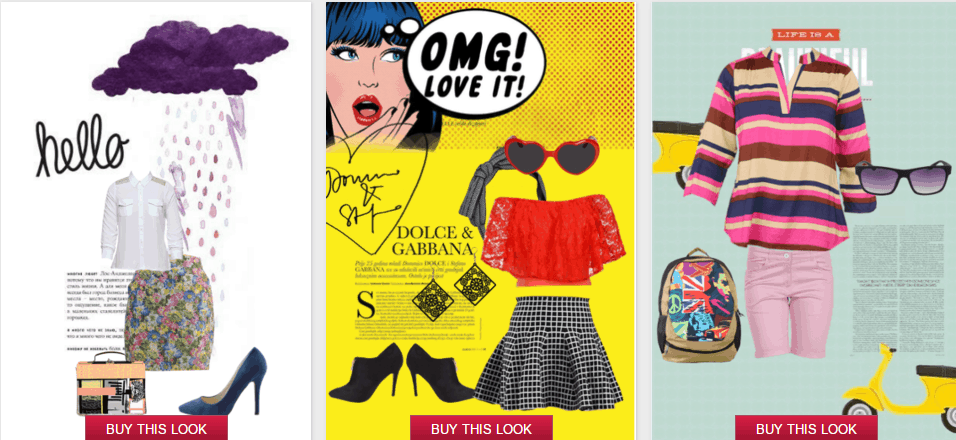 Now what I Shopped?
I bought a cotton tunic and a LBD from Limeroad. Today I am wearing a black dress which has beautiful neck and long sleeves  made from net fabric. Otherwise, it is a silk kind of fabric. The dress is very light and I am very much comfortable wearing it right now.  And guess what?? I bought this LBD for Rs 499 Only!! 😀 Wow!!
Check It Out: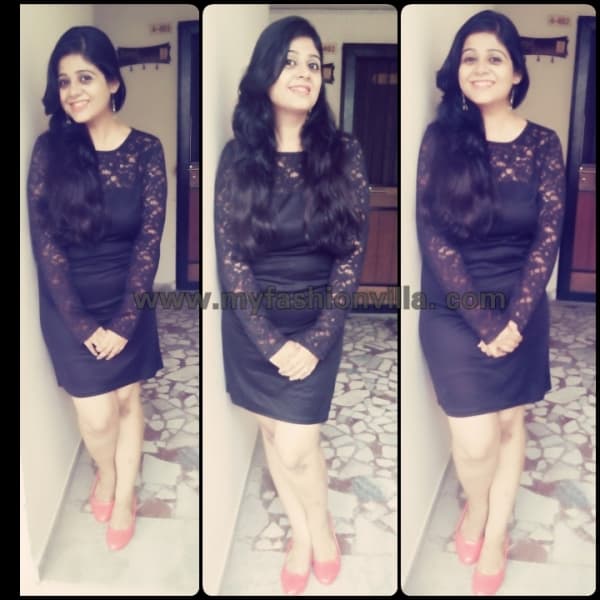 What I love about Limeroad:
The idea about 'suggesting Looks' makes shopping really easy. And let me tell you, their look ideas are awesome. I like the concept.
Wide range of Products and many options available in each category!
Affordable Price!! I have seen their dresses starting from Rs 399 and Tops starting 299. That is amazing.
Improvements and Suggestions?
Well. Honestly I don't have anything big which did not work out for me. However, the fabric of the dress could have been better. But I cannot complain because what do you expect for Rs 499?? What you pay is what you get, Fair, isn't it?
So, Big Thumbs up To Limeroad 🙂 If you have not tried it, do it soon 🙂 Anddddd.. how's the dress looking??