Do you ever wonder, Who started the trend of Color Matching? Let's spend a few seconds and think; How many color theme parties, we have attended which asks to Dress Code Black or White? or Dress Code Red & Black or Wear White & Green. I am sure.. all of us have attended 1-2 color theme parties at least ! But why color matching? What is the idea behind that? Do you ever wonder? Well.. the idea behind color matching is Celebrating Togetherness. I got this question in my head many times, and got answer recently when I went for shopping recently at Big Bazaar. I was looking for Some Colorful Dupatta & Churidar for Navratri & Dushhera and I saw Big Bazaar is celebrating Navratri & Dushhera saying "Jab rang milenge tabhi toh naye rang khilenge".. How interesting & meaningful. Immediately I decided to check out their collection and offers.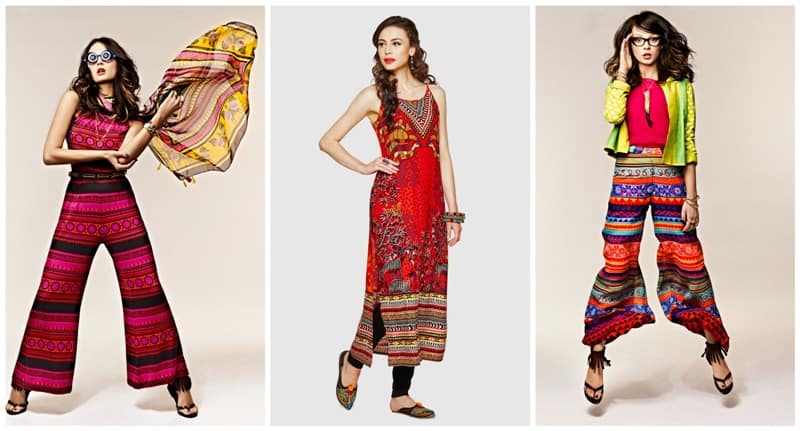 Whether I am shopping for some Festivals like Navratri or some social functions, I never forget checking Big Bazaar! And to be honest, Big Bazaar had never disappointed me with the range of clothing options, designs, patterns and colors they have. For Churidar, I prefer Big Bazaar only because they have all the color options available, they use premium fabric for Churidars, Prices are really compatible and they are durable! I really hate it when I see Color Bleeding and Color Fading with Churidars but that's not the case with Big Bazaar products. They offer really good quality products at good prices.
This time I was looking for some matching Churidar and Dupatta for my Cotton A-Line Kurtis and guess what? I got all matching color churidars from Big Bazaar itself, and trust me, their cloths are worth the price.
For Navratri & Dushhera They are running a special campaign called #9Colours#9Looks to Togetherness. Have a look at these TV Commercials they have made!
They are running some interesting offers as well. If you are planning for shopping, go check it out at Big Bazaar, You will love it.
Happy Shopping Peeps!
Hugs…