It's been long and I just want to talk to you guys! Just casual talk today and sharing my Festive #OOTD 🙂 MyFashionVilla has become the place where I express freely and it is amazing how you all support and love this space… I am totally in gratitude to have each one of you. At the same time, I want to invite you to share this space with me through comments and connecting on social media. Or just send hi.. on email at [email protected] I love. love.. love.. reading your emails and comments!
As festive Mode is on, I decided to do a quick post today, totally unplanned..!! But that's ok.. right? Just a tiny post for all of you.
In Gujarat, we celebrate Diwali for 7 days!! Crazy ya? There are a couple of reasons behind it. Gujarati people are fond of food and overall.. they are considered happy people. When it comes to food.. we just need reasons to eat sweet items. The entire world knows.. how Gujjus are crazy for sweet dishes 🙂 that's who we are!!
Diwali is the major festival in Gujarat when we prepare Sweet Dishes, Decor Home, Do Shopping, Paint walls, Do Rangoli, Visit Friends And Relatives And Exchange Gifts. These 7 days are happy days you can say! Also, the sixth day (next day of Diwali) is the day when we celebrate Gujarati New Year and the most important day among all 7 days of Diwali when we dress up and visit friends and relatives to wish them Happy New Year 🙂
Today is the fourth day, we call it "Kali Chaudas" in Gujarat and because I have already decided to write this post.. and now already writing… 😛 let me share what I am wearing today with the details. Hope you like it 🙂
LOTD
Kurta: From Local Flea "Weekend Window"
Palazzo Pants: W for Women
Jhumka Earrings: Fadhut
Heels: Inc.5
Festive #OOTD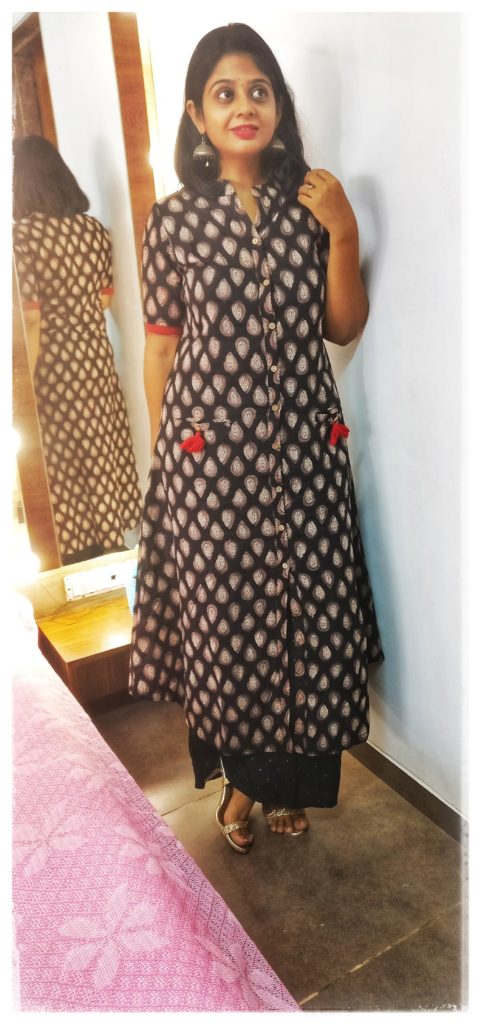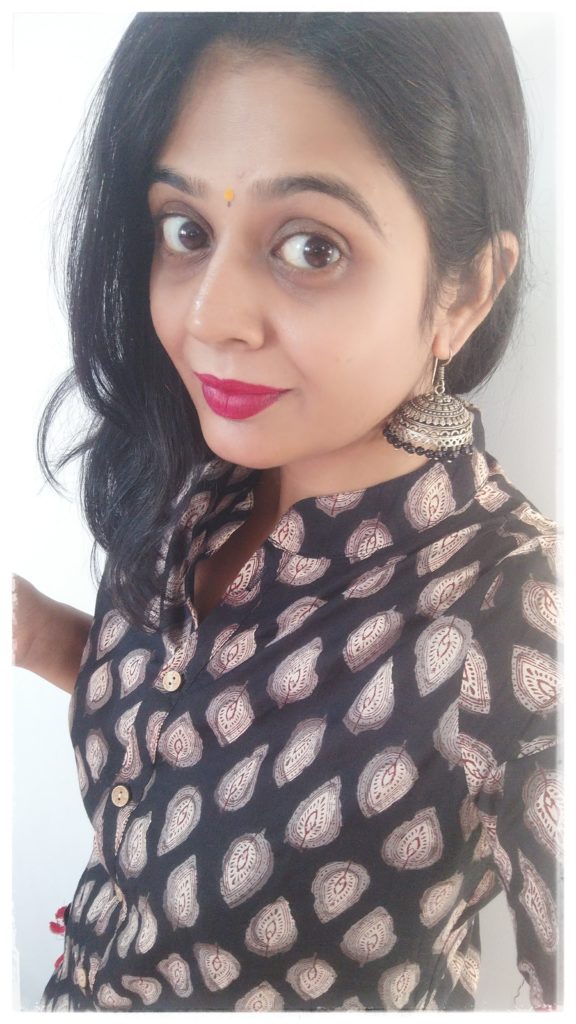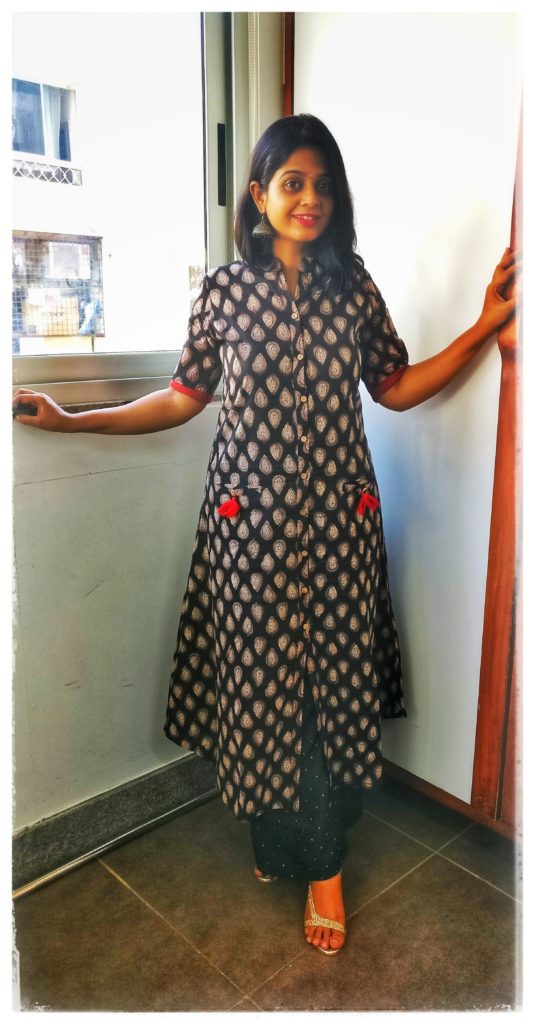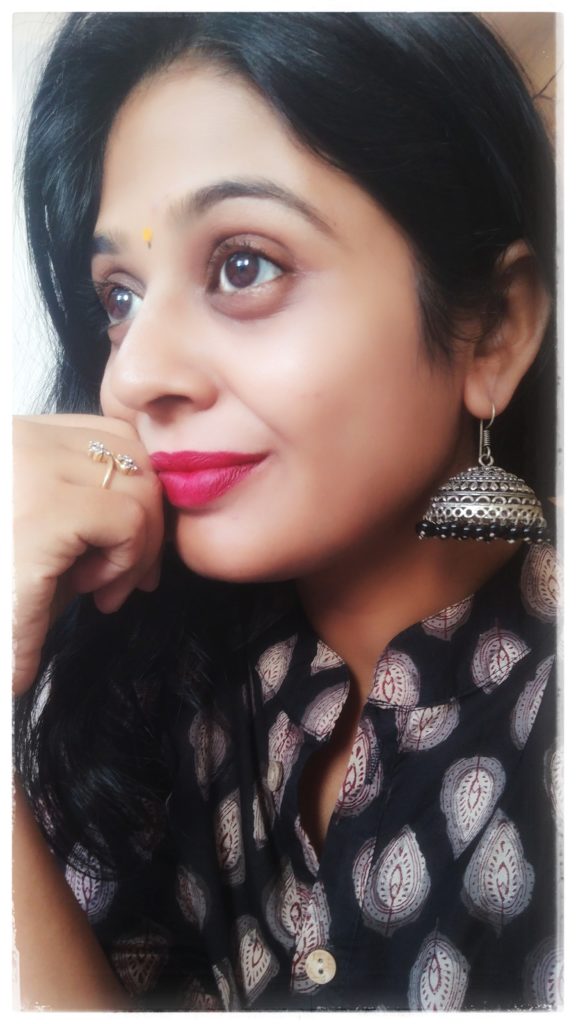 Makeup?
This is the best part. Except for the Lipstick, I am not wearing any makeup 🙂 🙂 My skin feels healthy at the moment that I am skipping makeup these days! It seems my current skincare routine is working for me. Let me know if you want to see the post about My skincare routine to share which products I am using?
So that's it for today…until next time.
Happy Diwali Peeps!
Lots of love n hugs!
Keep smiling.
Some more OOTD Posts from me..
Check my Last Year Diwali Look Here: OOTD – DIWALI, LAXMI POOJA & WHAT I WORE
Latest Post on Casual Look, check Here:  HIGH WAIST JEANS FOR CURVY FIGURE PAIRED WITH PRINTED CROP TOP: MY LOOKBOOK