Yes!! Orange, a special trend spotting report from the Town of Trends Mumbai. MyFashionVilla covered some events in past few days and one colour particularly stood out from the rest. It is Orange – its shades and tint was most common but not on clothes neither on shoes!! Orange is the hot favorite shade for lips and nails. Thus, myfashionvilla suggests Paint It Orange!! Curious to see more trend Spotting? or Want to get More Details on Orange Color Trend?  Be with us 🙂
Event Where We Spotted Orange Color Trend: Lakme Fashion Week Winter Festive 2012 Model Auditions
A behind the Stage Tit bit, where some models enjoyed the colour blast on their nails, some took all the attention with their pale nude make up and Orange Lips. Yes, the shades did vary but not the appeal of the trend. So, just believe when Anjana Sharma, Director Fashion, Img Relaince tell us to expect a Trend Blast this season at lakme, cause if the auditions can give us evolving trends Que' sera' sera for the Fashion week.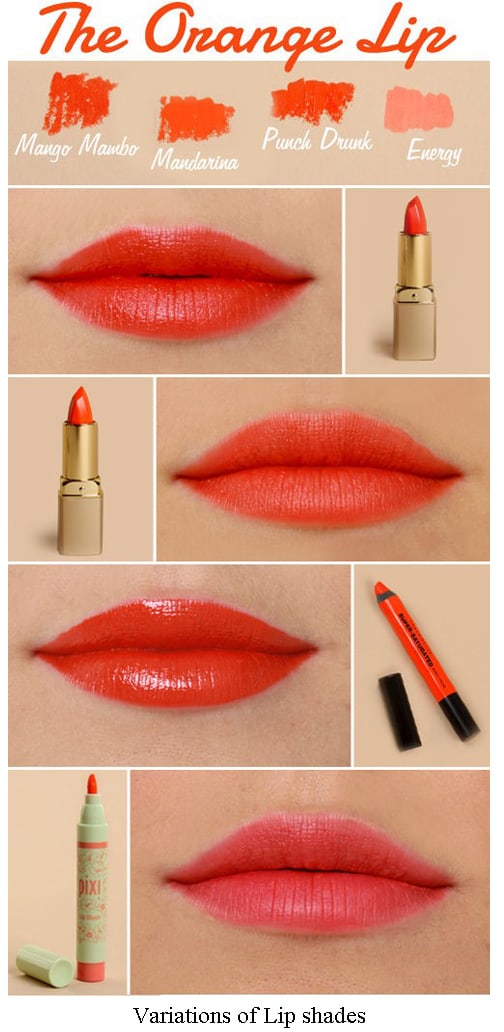 Orange is an Emerging trend!! Tell us we spotted it at two different events same day….
Event Where We Spotted Orange Trend Again: The Launch of Houseproud.in at the Charcoal Project..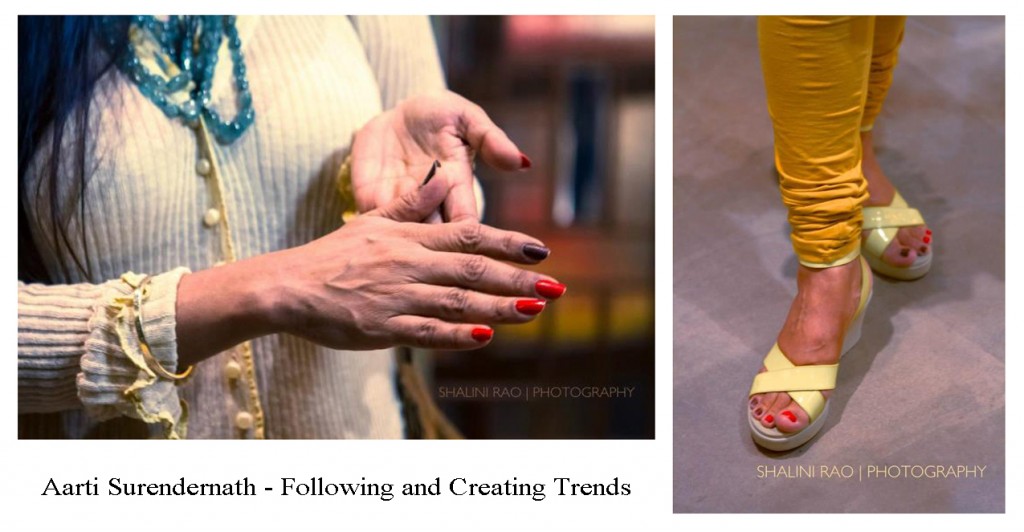 Here our lovely fashion diva is Aarti Surendernath. Just have a look at her painted fingers and toes….. An innovating diva indeed, a step ahead and from our side we give her a thumbs up.
So go on trenders……….. set a new trend yourself remember myfashionvilla will always be with you… and our personal tip don't forget to funk it up
Post by Arshmeet.K.Hora a Fashion – Designer, Stylist, Blogger and Concept Weaver at In It For Love. Catch her on [email protected]
Photo credit Shalini Rao Photography http://www.facebook.com/shaliniraophotography
Let us Know, How You are Going to Follow this Trend Via Comment Below Or Post Your Orange Spotting Ideas at https://www.facebook.com/myfashionvilla
Till Then..
Paint it Orange 🙂 and Follow Trend..
Love..