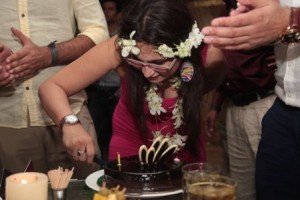 It was celebration of designer swati mehrotra bday along with her successful new store launch at defence colony in Delhi which marks starting of her new successful franchise model in partnership with Froottrip.com headed by Mr.Varun Arora. Many guest attended b'day party of swatimodo; including daksh oberoi, sourabh Arora(director marketing,froottrip.com), salloli, Dolly J, Pooja motwani, Amzadd habib, Naser Abdulla, Aamer zakir, Rooma sekhri, Benjamin, Rishi Raj to name few.
And how was The B'day Party? Well.. read that below.. 
Finally……
The coladas were frozen,
The theme was set
We had a Luau
surely one party no one will forget
Party started with guest welcome with Hawaiian garlands and ti eras guests were dressed casualy to enjoy saturday evening with friends the most special gift came from Naser when he played flute beautifully ,some soothing retro songs made it all the way more relaxing…guest enjoyed fruity shots and Hawaiian food while few were seen mixing their own fruity shots..
See Pictures Below..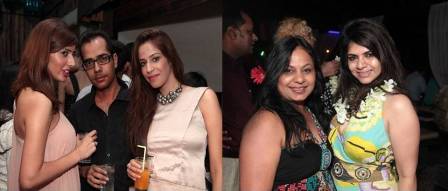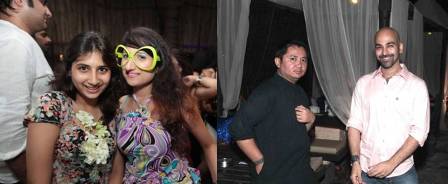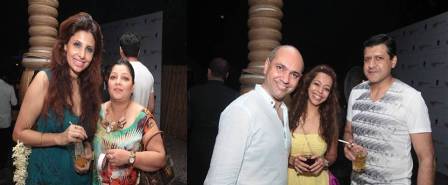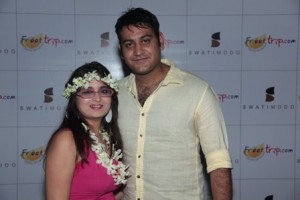 It is noted that Froottrip.com is UK based company venturing into retail with swatimodo.
We Wish Swati Mehrotra aka SwatiModo a great successful year ahead.. 🙂 From All the Readers and Fans of Myfashionvilla.com
Hope You all like this post.. We are coming with some more interesting posts next..
Till then..
Keep Rocking and Enjoy the Monsoon Season..
and Take Very Good Care of Your Self..
Love..
Xoxo 🙂