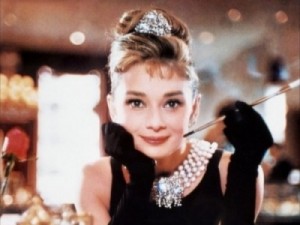 Who does not Love Watching Movies? And If You are Fashionista and Love Reading Fashion Blog like MyFashionVilla.com then You should watch all popular movies on Fashion from Hollywood. Personally I am MovieHolic (Confession here :D) and I watched Most of movies on Fashion, so I thought to prepare a List of Fashion movies that a Fashion Follower Should Watch. So, Here is List of Five Fashion Movies that I loved and I suggest you to watch it too.
Top Fashion Movies that Fashionistas Must Watch.. HERE YOU Go..
The Devil Wears Prada:
The Devil Wears Prada Made in 2006. Anne Hathaway a young Girl manages to score a job as the assistant to one of the city's biggest magazine editors, the ruthless and cynical Miranda Priestly. She finds so many problems there but she is a Bold Girl! It is all about how a newbie and non-fashionable girl survived in Top Fashion Magazine House.
p.s. If you Love Anne Hathaway Like us, You must watch this movie, She is Just Amazing in The Devil Wears Prada.
Confessions of a Shopaholic:
Confessions of a Shopaholic is a Fun Drama of a Shopaholic Girl who loves to shop and shop and Shop all time. It is a story of a a college grad lands a job as a financial journalist in New York City to support where she nurtures her shopping addiction and falls for a wealthy entrepreneur.
You Must Watch it if you are Shopaholic 😀 Fact: Most Fashionistas are Shopaholic 😉 but Be a smart Shopaholic is a Trick !!
Coco Before Chanel:
The Original tile of Coco Before Chanel is Coco avant Chanel. Every Fashinista Knows About Coco Chanel! Right? She is the Lady who founded todays world Famous luxurious brand Chanel. The lady is famous for her unique style, her fashion Quotes. Fashion World call Coco Chanel as Mother of Fashion. The Movie is All about her, how Coco Chanel rise from obscure beginnings to the heights of the fashion world.
Sex and the City: The Movie
Sex and the City 1 came in 2008 and Sex and the City 2 came in 2010. It is derived from very famous television show of 90s named "Sex and the City". This is all about Girlie Gossips and Four Girl-friends and their life. If you are a gossip queen, you are gonna love it.
p.s: You can also Watch Sex and The City Television Show Series, Now available in CDs that you can buy and enjoy whole Show. It is just too Amazing 🙂 I Love it personally a lot..
Clueless:
A US West Coast teen lifestyle parody centered around Cher, a popular high school girl who spends her days playing match-maker, helping her friends with fashion choices, and looking for a boyfriend.
p.s: There are many Fashion Movies made so Far and These are Our Personal Favorite Fashion Movies.
If You enjoy watching Movies and If you are Fashion Follower; always Love to Look Stylish, You should watch them all, We Recommend.. 🙂
Hope You Like This List of Fashion Movies From Us..
Keep Visiting us 🙂
Love..
Have a Movie-Full Week to You All 🙂