It was start studded wedding, and after all it was wedding of Big Gold Lover and Singer Bappi Lahiri's Son Bappa Lahiri. The reception was at a posh five-star Juhu hotel on Thursday. The entire venue was decorated in bright golden hues. The bride Tanushree Verma and the groom Bappa Lahiri shone in the brightest and most ostensibly embellished golden outfits but few celebrities got captured in camera wearing poor looks to the Big Fat Wedding.
Ok Let's start fashion disaster journey of Bappa Lahiri's wedding.
Sunidhi Chauhan at Bappa Lahiri's wedding:
Dear Sunidhi, did you just come to wedding just after sleeping? Why so dull look darling? It seems like someone insist you to attend Bappa Lahiri's wedding compulsory!! Is it so? Just wearing a saree does not mean you are ready for attending anybody's wedding!
Or you don't have any makeup left in your makeup vanity? At least some nice neckpiece would have worked or atleast you can wear a nice lipstic & eyeshadow! Sunidhi, we are extremely sorry darling but you look so dull for the wedding look.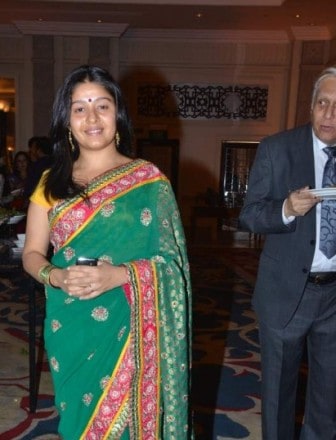 See the Person behind Sunidhi, he is thinking too.. why this kolaveri di  😛
Shibani Kashayp at Bappa Lahiri's wedding :
Dear Shibani, Do you think sort of poonam pandey! Why such irritating, ungly appearance you made at Bappa's wedding. What are you wearing Shibani? And that bag! Looks too mismatch with your attire. The only word that can describe your look is BAD.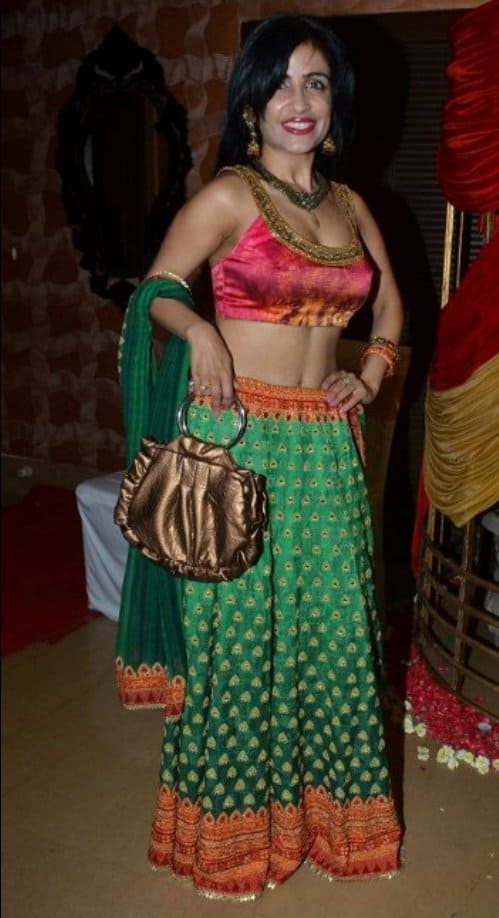 Malti Jain at Bappa Lahiri's wedding:
Dear Malti Jain, did someone told you that Bappa's wedding is the last chance to wear makeup?? Hold on, its not just makeup giving you horrible look, it's everything you are wearing. Why silver chunky neckpiece and long earrings with Gold work sarree!!! Disaster You made Malti Jain!

Next is Who?
You will be amazed by seeing next disaster! She is no one else but Groom's mother. Yes Chitrani Lahiri was not looking like groom's mom at all. Why so old fashion saree you are wearing Chitrani? Or you just spend money in Gold?? And what happened to Your Blouse fitting?? Dear Chitrani Lahiri, you are groom's mother and host of the event at least you can make it much much much better while it comes to getting ready for your son's wedding…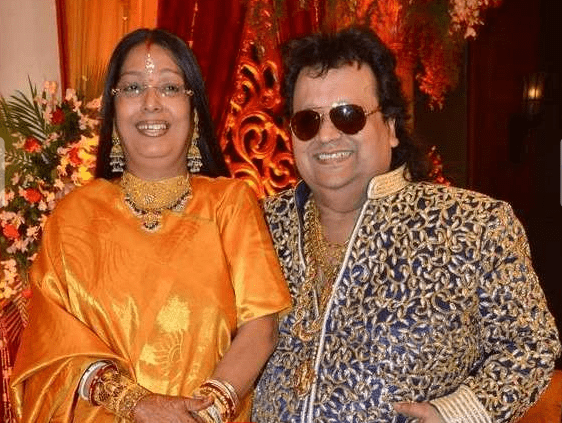 One more look of Chitrani Lahiri at his Son's wedding. Again a Disaster Look!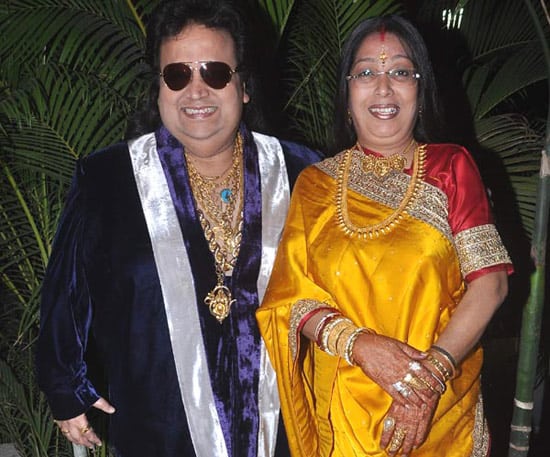 We feel really bad seeing such fashion disasters at such big fat weddings..
Girls, here the lesson to learn is, always think twice when you choose your attire for some specific event. Think about what should look good. Being Bold and Doing experiments with looks is good but it should not become Disaster!!
Hope you like this post..
Keep telling your views at https://www.facebook.com/myfashionvilla
Till Next Post..
Be Stylish and Keep it Healthy 😀
xoxo Love…