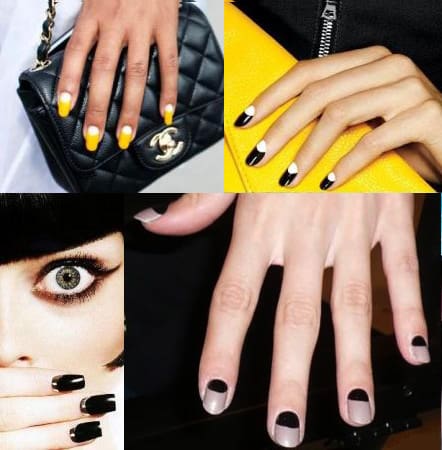 Are you ready to welcome fall winter season this year? Ask your nails! Many times we just give attention to our wardrobes while updating it for new season. We all did it many times that just to follow latest fashion trend, we just get trendy cloths and accessories. That's it? What about nails? Do you update your nail art style as per latest fashion trend for the season or not. If not then start following latest fashion trend for nails from now onwards.
All gorgeous ladies, we are here to help you out… 🙂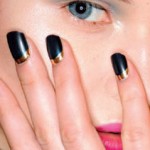 This Fall Winter season, the hottest trend in nail art is Half Moon Manicure. It is inspired by back 1920s and 30s. It is also called reverse manicure and crescent moon manicure. No matter if you paint your nails regularly or not but don't miss this one because it is simple, classy and worth trying this season.
Never forget that your nails play vital role in beautifying your hands, and as you all girls know, one can judge a lady or a girl just by seeing her hands! So never underestimate your nails!
Apply Moon Manicure this fall winter season 2011- 2012 and see the magic. You will look hot in this child winter season! 😉
Check trendy Moon Manicure Ideas for this fall winter 2011 – 2012. Also you can check tutorial and learn how to do half moon manicure from here: https://www.facebook.com/myfashionvilla
Till then Stay Beautiful and Be stylish.. Always 😉