Looking for the ideal base which not just gives your skin the perfect finish, but also has the property to heal your skin? Your wait is over as Iconic beauty brand FACES Canada introduces the revolutionary CC cream that both conceals and corrects your skin at the same time. A brand known for its innovate make-up range, FACES now launches CC cream that primes, perfects and protects your skin in a single step.
Infused with natural and organic ingredients and tailor made for the Indian complexion, the Faces CC Cream is a perfect way to start your day. Dab it on your skin and enjoy a near natural base, besides being protected from the harsh sun. As you work through the day, the cream works on your skin, caring, nourishing and correcting to revive the inner radiance of your flawless complexion.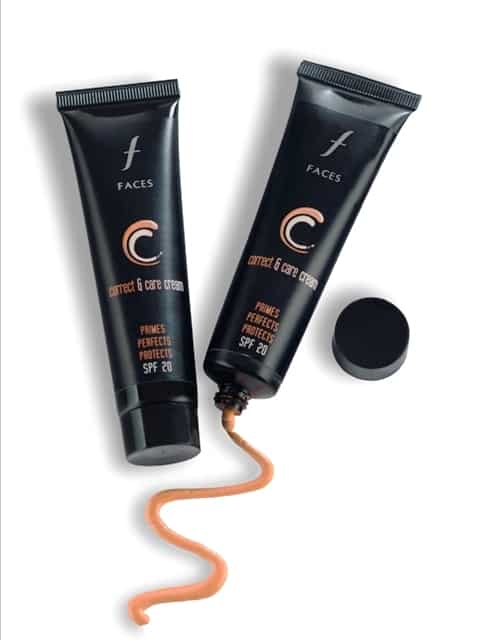 FACES understands the hustle bustle routine of the urban woman and to cater to her daily beauty regimen we have bought to life a twin beneficial cream that conceals and corrects in one go.  It is a miracle cream that primes, perfects and protects and is a must have in every woman's beauty box.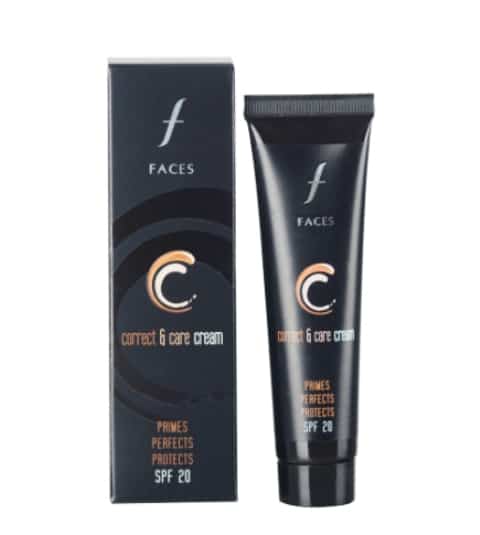 The lightweight CC cream contains natural ingredients to deliver eight benefits to the skin. It combines a daily anti-aging moisturizer which nourishes the skin from within to give a smooth and balanced skin tone. Its 12 hour long non oily hydration formula with SPF 20 gives day long protection from the harsh sun rays, evens out skin tone and reduces the appearance of age spots and wrinkles. A revolutionary formula which improves your skin texture by nourishing and moisturizing it, the FACES CC cream combines the goodness of a daily skincare cream with just the right touch of make-up.
How to use         :  Apply in the morning on a cleansed face for a Flawless Radiant You.
Net content       : 35 g
Price                     : 399/-
Not tested on animals