Spring is the time when you can experiment with lots of colors. It is the time to accessorize your look with Bright colored accessories, Neon Bags and of course new sunglasses. It is also the time to prepare for the upcoming summer season, which calls for some shopping. Before you decide and add some cool sunglasses to your accessory trunk, we have the latest eyewear trends of Spring Summer 2016 to share with you.
Eyewear Trends for Spring Summer 2016
Embellished Frames with Detailing
Fashion is all about Detailing and for the first time, we spotted Eyewear with so much detailing. It was when we saw a recent Dolce & Gabbana  show with a few beautiful embellished and jewelled glasses. The models were seen on the ramp wearing glasses with floral embellishments, pearl and some insect themed embellishments. The metal embellishment on the sides at the top corner with the baroque pattern and minute golden carving would be hot this season.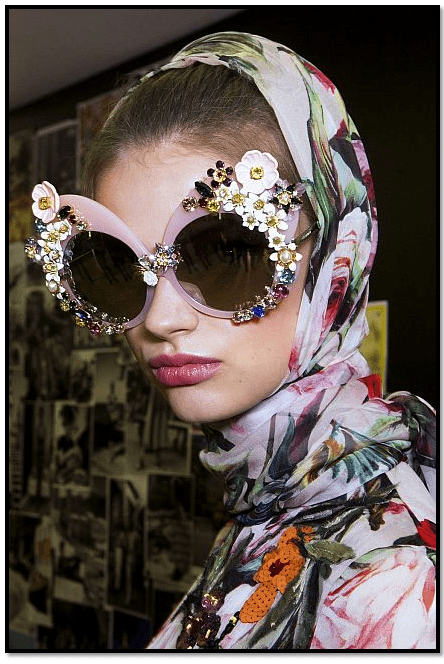 Modified Cat Eye Glasses
Cat Eye Gasses would continue ruling the fashion segment this season however this time Cat Eye Glasses are even Bigger. This time Cat Eye Glasses with broader frames would be hot ! Unlike the last year's neon frames, this time we would see more opaque frames in Pastel colors and Gel type material by the eyewear brands in India and overseas.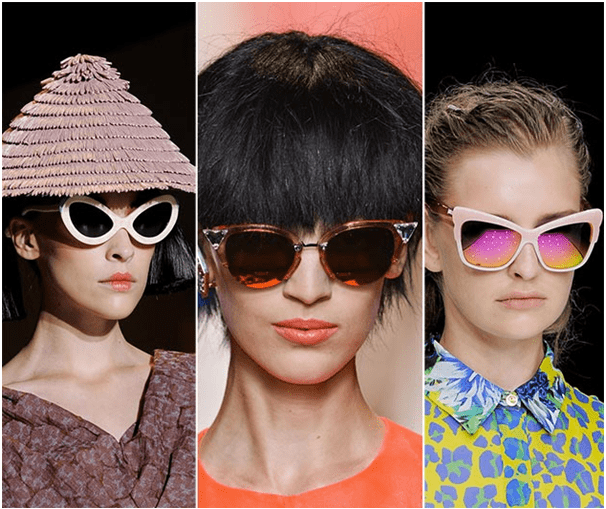 Metallic Glasses
Metallic Glasses are not limited to Aviators anymore! This season, Metallic Glasses with round frames, square frames and rectangle frames are in trend. Those who love the nerd look with geek type glasses, you must try this one. Follow Lenskart for Eyewear Trend for Spring Summer 2016.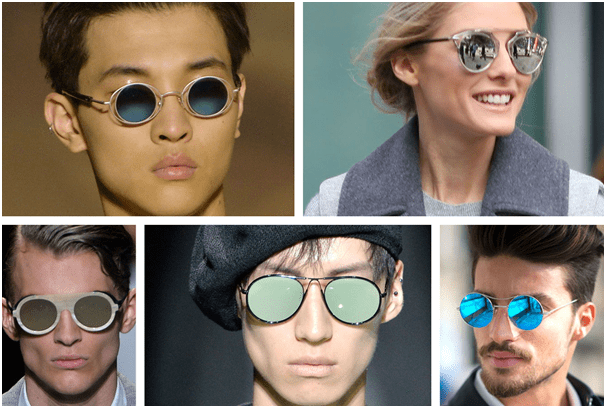 Retro Style Oversized Sunglasses
The classic Retro Style would stay with us for many more years however this year, we would see Retro Aviators, A classic thick black frames from Retro Era for nerd look and of course the Wayfers in Retro Style. When in doubt, Go for Retro Style Oversized sunglasses this season.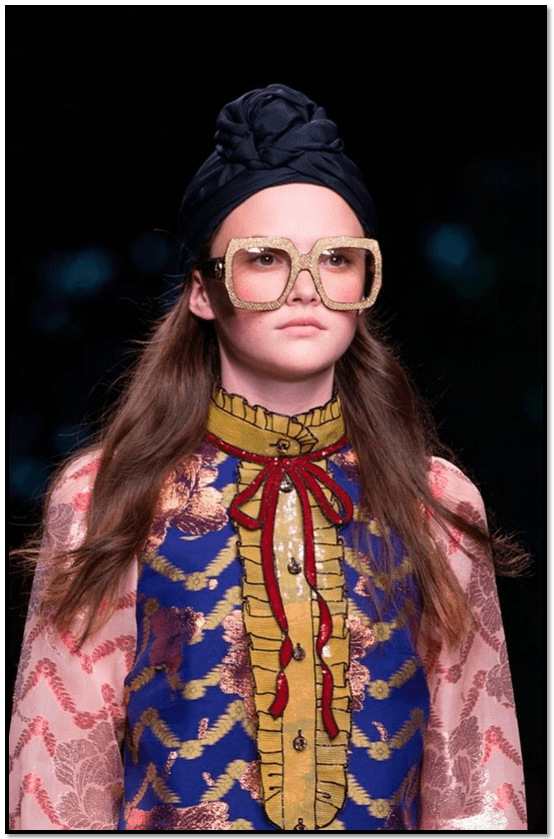 Irregular Shape Glasses
This is the most exciting trend that we spotted on the ramp during SS16 Fashion show by Miu Miu, Kenzo & Giamba. Let's break the rules! This trend is for Free spirit Fashionistas who love experimenting a lot. If you are one of them, try uneven irregular eyewear this season. What are they? Well, they are the eyewear with no particular style, shape or size! How about Wearing Heart Shape Glasses? Or Want something more amazing? Then try glasses with two different shapes for two eyes; Like this?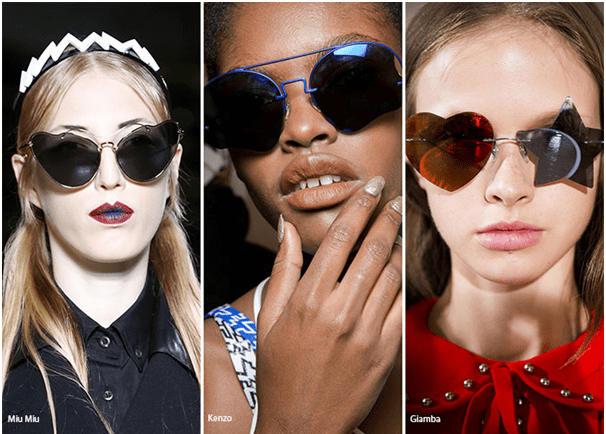 Hope you enjoyed this post ! Now you know, what type of glasses you should purchase? Retro Glasses and Irregular Shape glasses are my favorite among all 5 trends I mentioned above and I am really looking forward to try them!! 
What about you? Which trend you like the most? share with us, coz I love hearing from you..
HUGs!!
Keep Shining like THE SUN 😀 😀