We can't even count how many people are connected with the Fashion Industry in today's date. The number is huge. Many students and young aspirants are aiming towards a career in Designing. And why not? After all, it has such a wide and positive scope with abundant opportunities for young minds!
Many of my friends, colleagues, and relatives are directly or indirectly connected to the Fashion Industry. And there are so many Universities, Institutes available for Designing career training and degree. I have been frequently asked about, what are good colleges for Fashion Design in India? So today, I want to talk about one such good institute on the blog to make a Career in Fashion Design.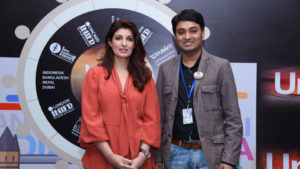 I have recently been invited by INIFD Gandhinagar, which is a country's one of the most reputed organizations offering various courses in Fashion Design. I was invited to their annual fashion show when their graduating students work on various themes to create various Fashion Sequences. The students are given specific themes to take inspiration from various moods, geographical location, history, and occasion. I have seen their creation and it was quite impressive. They have collaborated with India's one of the most prestigious fashion events like "Lakme Fashion Week" and they work with India's top models to showcase their work.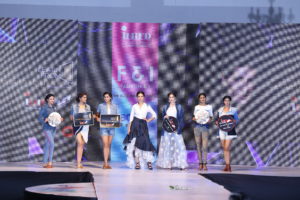 Looking at the sources of education and training for such careers, I decided to write this post for those who are willing to make a career in the Fashion Industry and looking for options other than NID, NIFT, Pearl Institute of Design and many others. Trust me, the scope is huge!
INIFD is considerably a good Institute with India wide branches. The institute name, INIFD stands for INTERNATIONAL INSTITUTE OF FASHION DESIGN. Yes, it is an international institute.
Things You must know about INIFD
INIFD- International Institute of Fashion Design was established in 1995. Presently, they have their centers in over 13 countries including USA, Canada, and France. In India too, they have more than 180 centers! So far, INIFD has been part of London Fashion Week, New York Fashion Week, Femina Miss India and Lakme Fashion Week as showcase Designer and Implementation Team. It has over 5,00,000 pass outs till date and offers 25,000 admissions every year.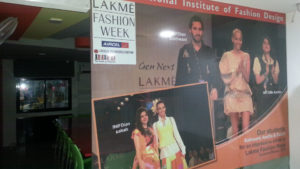 INIFD Gandhinagar Campus and Facilities
In terms of ambiance, INIFD Gandhinagar campuses provide good area and services to study and practice comfortably. Facilities like easy transportation, hostel residence and accommodation are offered.
Would like to mention some really well-planned facilities they offer during the course
100% placements, at renowned brands.
Professional shows and exhibitions are done periodically.
Workshops, seminars, celebrity interactions and factory visits are planned for students regularly.
Get internships in specialization courses of 3 years
Experienced and professional faculties to guide students properly.
CCTV cameras, A/C classrooms and computer labs available.
Easy and convenient transportation.
PG, Hostel accommodation provided
Recently, INIFD Gandhinagar has been awarded by 94.3 MY FM as the best Design Institute of Ahmedabad and Gandhinagar.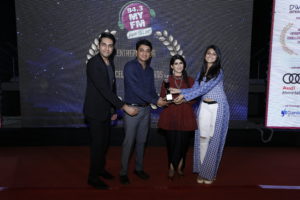 Courses Offered at INIFD Gandhinagar
INIFD Gandhinagar has a vast range of courses for required duration. They offer Fashion Designing, Interior Designing, and Portfolio Preparation. Below are the Courses and training programs available.
Fashion Designing
1 Year foundation program- where they teach the aspects for Kids Wear, Women's Wear and textile fundamentals, basic tailoring, surface ornamentation and much more.
2 Years Advanced programs- Here, the 1st year would be same as foundation year, in 2nd year; they would be trained about Men's wear, Manufacturing and marketing, advanced sewing and traditional embroidery.
3 Years Specialization program- Including the two-year program, the 3rd year goes for specialization where, the subjects like creative embroidery, fabric knowledge, retail marketing and renovation-finishing of textiles.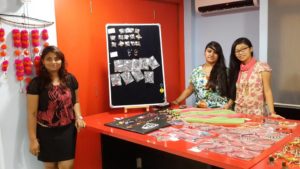 Interior Design
1-Year Foundation program- Design sources and materials, Fundamental of interior graphics, Residential design, Studio apartment, Furniture design, Interior, and construction
2 Years Advanced program- Here, the 1st year would be same as foundation year. In second year, they would train students about Retail Design Studio, Art and Architectural History, Office Design Studio, Restaurant and Bar Design and Business of Interior Design.
3-Year Specialization program- As followed by foundation year and second year of advanced study, third year (specialization) has in-depth knowledge of Bathroom and Kitchen Design, Set Design, Interior Design Thesis Project and Management and Entrepreneurship Development.
Portfolio Preparation
They guide with portfolio terms and aspects. Encouraging students to put their best creativity in the portfolio.
Apart from these detailed programs they have amazing workshops and seminars which are attended by students from all over the country. They too have fashion weeks and collaborations with top brands.
So, that was all about INIFD Gandhinagar; India's renowned institute to make a career in Fashion Design and Textile Design. As far as I know. The admissions are on right now. For more details, check out their website, inifdgandhinagar.com
Hope it Helps. For queries, feel free to connect with us on [email protected]
Even you can raise your queries to INIFD Gandhinagar people directly, they are quite active on social media. Connect with them on Facebook, Instagram & Twitter