Hello pretties.. How are you all keeping? This post is a completely unplanned post, I tell you why! Yesterday I posted a picture on Instagram and Facebook page of MyFashionVilla showing my Formal Wear Look and you all liked it so much..!! I am so overwhelmed to receive such amazing response and love. I am touched, moved and inspired while reading your comments… thus decided to make this post..
 How To Dress Up For A Business Meeting : Get Ready With me!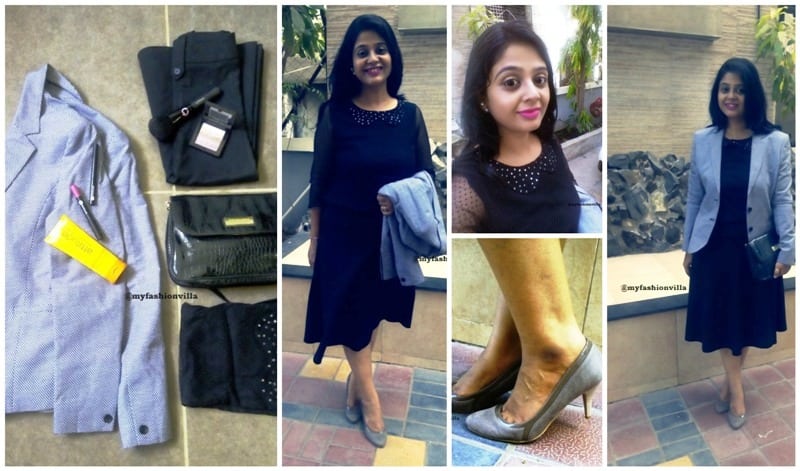 What I Wore for A Business Meeting? Outfit of The Day!
So.. in the picture, it looks like a Dress, but actually it is a Skirt that I teamed up with a black Color Top and Layered it with a Formal Single Breasted Blazer.
A Line Formal Skirt
My friend gifted this skirt, she bought it from Australia. So, I don't have any details with me, as it was a gift. The skirt has really rich formal wear luster that I love the most, it creates perfect fall and flair. I feel more confident when I wear this skirt.
Styling Tip! – I have an hour glass body and curvy features. I am not skinny at all. If you have similar body type, Try A line skirts like this one, with a soft, flowy fabric.
Net Top with Crochet Peter Pan Collar & Metallic sequins
I don't like typical Formal Shirts in Cotton Fabric, I don't know why! But who said.. you need to wear Cotton Shirts only for a Formal Look? Break the rules! Wear what makes you comfortable. Unless you are comfortable, you cannot think about confidence, and for a formal look, we all need confident look..!! right? Thus, I like to wear this Top for my formal look. It  is made from Net Fabric with Satin Lining. This Collared Top has metallic matte sequins studded over a Crochet Peter Pan Collar. This Top is by the brand called Fashion Garage, Bought from FashionandYou.com two years back. Price : rs 599
Single Breasted Formal Blazer
This is basically a single breasted blazer in Gray color with Black color triangular patten over it. I love the fit of this blazer. Bought it from Jabong. The brand is: Annabelle By Pantaloons. Bought it for Rs 1999, Currently sold out. However, I recommend this brand if you love formals. "Annabelle By Pantaloons" is available on Amazon, Myntra, Jabong etc. I love this brand for rich Fabric, Perfect Lining, Stitching and a right Fit.
Buy Annabelle By Pantaloons Clothing from here: http://amzn.to/2c8exXe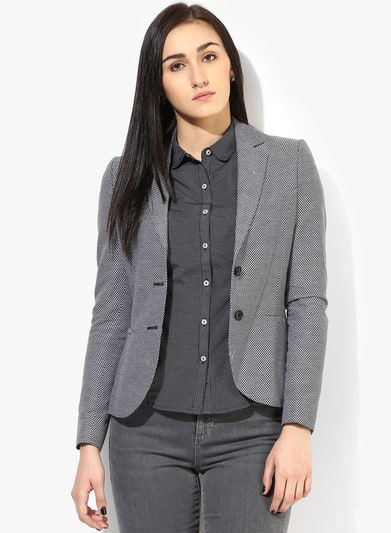 Shoes: inc 5
Bag: Oriflame Black Croc Evening Bag
Stud Earrings: FadHut.com
On my Lips: Suger Matte as hell, Crayon Lipstick 02, Mary Poppins
Some more pictures here: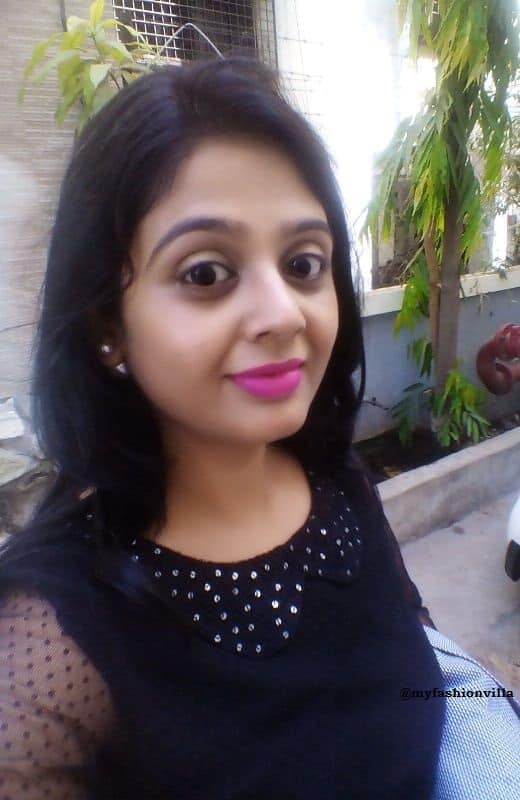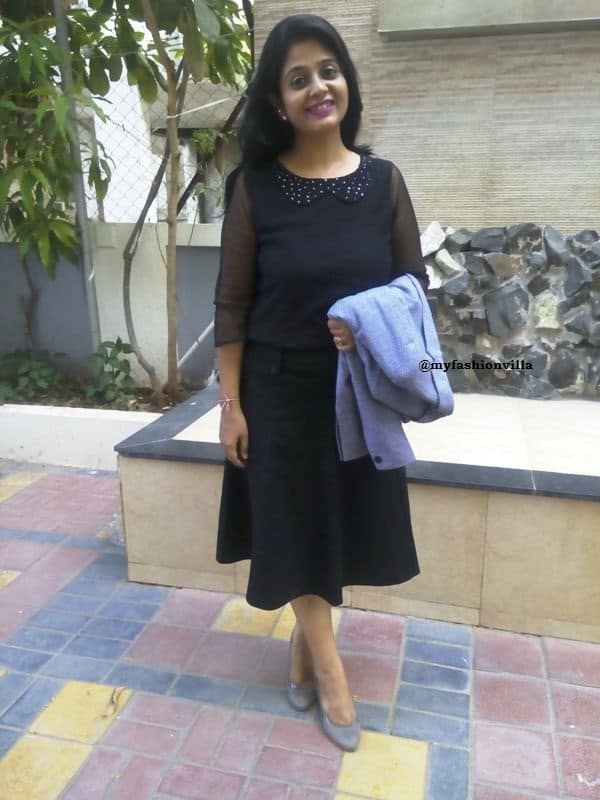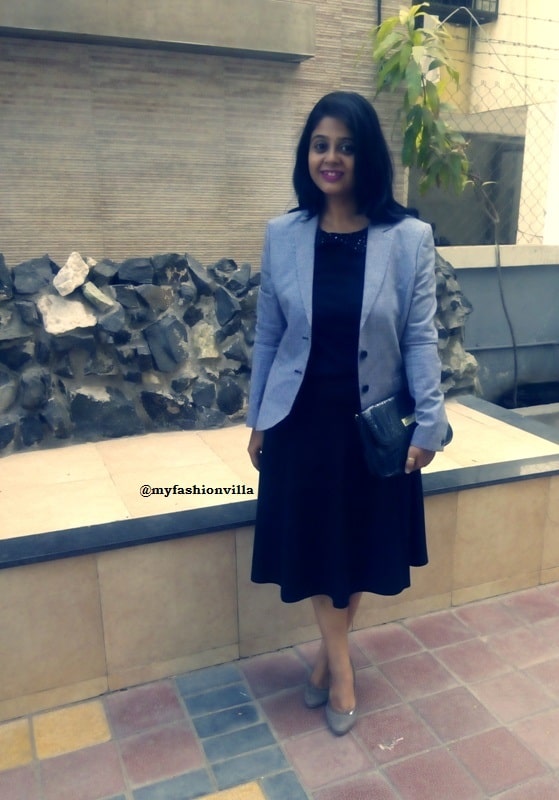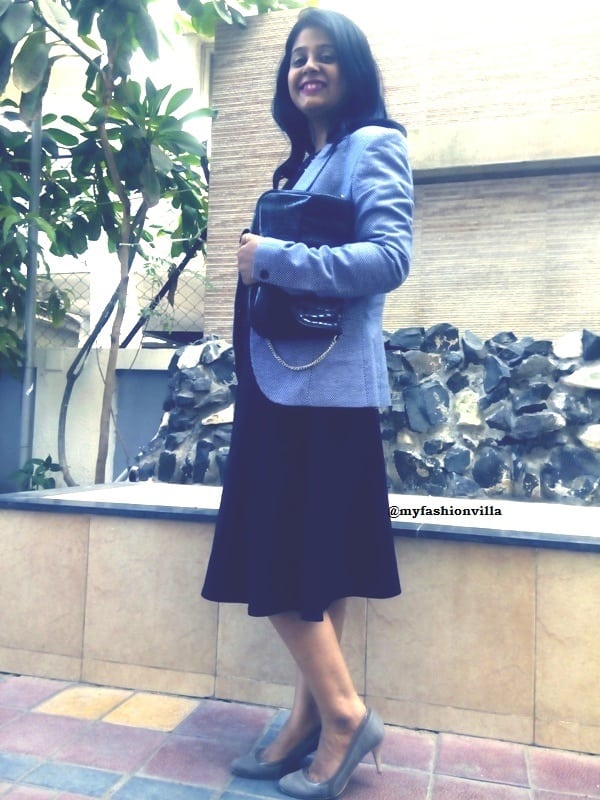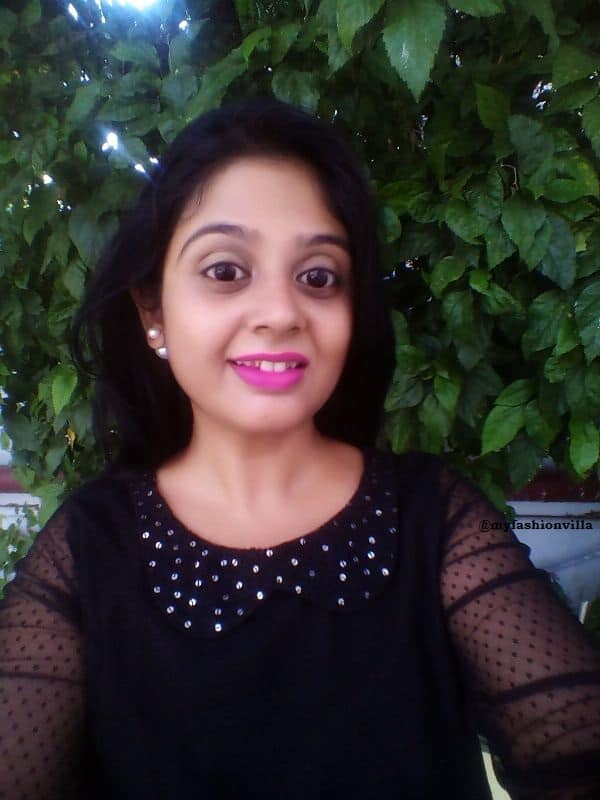 Thank you all for sending so much love through comments, keep doing that. It really pushed me to this post today. Without your support and love, I cannot do anything 🙂 Lots of love n hugs to each one of you reading this…!! I mean it, what I wrote above. xoxo!