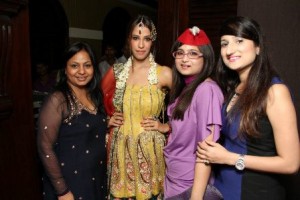 Before the Delhi temperatures hit the roof and the 'who's who' moves to cooler climes, Dolly J threw a 'Qawwali Party' for all her friends. The select guests were greeted with heady scented mogra cuffs and and itr. The 'husnwallahs' made themselves at home with freeflowing 'jaam', hookah and gilauri (paan), the mehfil was aflame within seconds. As the crowd hung around near the 'mehkhaana', the qawwals urged the guests to come and sit on the plush low seating area under the pristine white shaamiana.
The ambience made for an authentic evening straight out of Schehrazade's 'Arabian Nights'.
Dolly J showcased her exotic 'Mughal Collection' – the opulence and elegance of the ensembles was breathtaking. p.s. We love Dolly J's Collection.. 🙂 🙂 🙂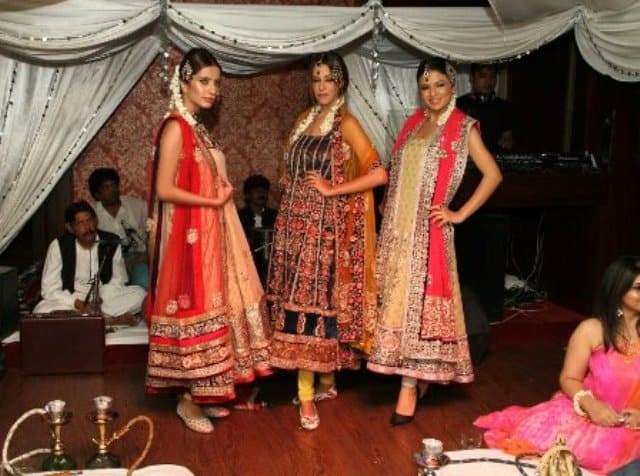 Perfect getup for Saying Aadab!!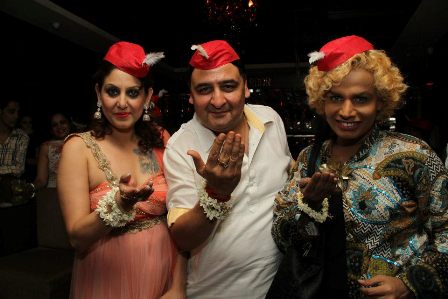 All Beauties Standing Together.. !! 🙂
More n More Fun.. 🙂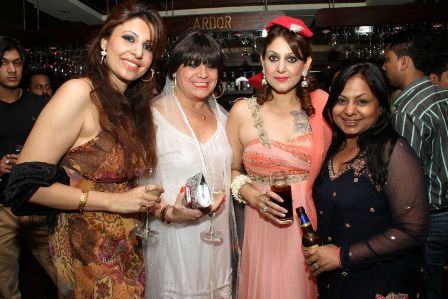 Its Time for Gossip.. !! 🙂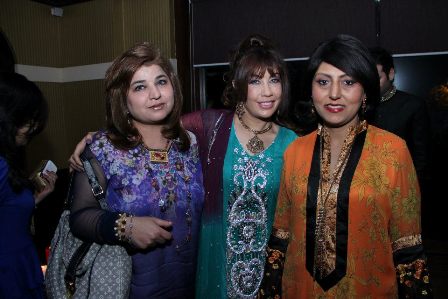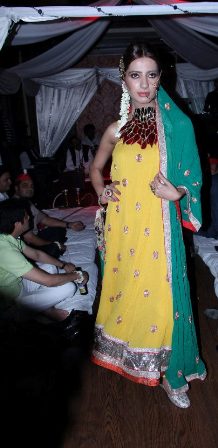 Look at the gorgeous collection by Dolly J. The best thing was, the garment collection was by Dolly J, Footwear by Swati Modo aka and Jewelery by Pooja Motwani. We must say WoW.. !! 🙂
Guest seen included Sylvie, Meenakshi and umesh Dutt,Vandana Vadhera, Swati Mehrotra, Salloli, Pooja Motwani, Niket And Jeanie, Manish Gupta, Daksh oberoi…
It was one of a kind evening enjoyed with family and friends lot of socialites Enjoyed dancing to the Qawwal tunes :))
We hope you like this post by myfashionvilla.com.
To stay more updated with all our activities, please like our page facebook.com/myfashionvilla
Keep Healthy and Stay Stylish..
Always 😀
Love… Xoxo..