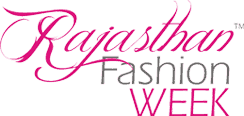 Rajasthan Fashion Week is a 3 days fashion week event of luxury, style and glamour with cultural elements of Rajasthan. Myfashionvilla.com is going to cover it live through live blogging, tweeting and updates. We are at Jaipur ready to capture whole event for all you fashionista people. Around 24-30 fashion Designers are participants going to showcase their collection. More than 40 Top super models are going to walk on ramp at Rajasthan Fashion Week 2012.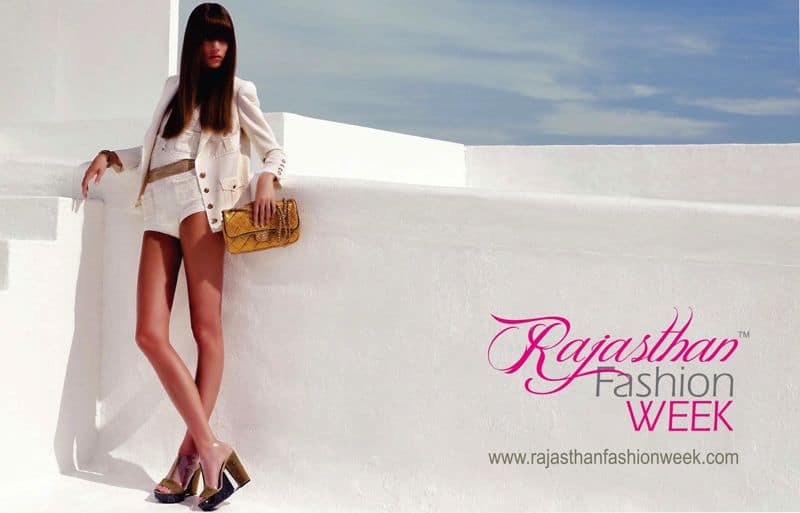 Dates: 24 May 2012 – 26 May 2012
Venue: Marriott Jaipur, Rajashan
Official Website for all Details:  http://www.rajasthanfashionweek.com
Rajasthan Fashion Week 2012- 3 Day Schedule. It is also available on RFW official website.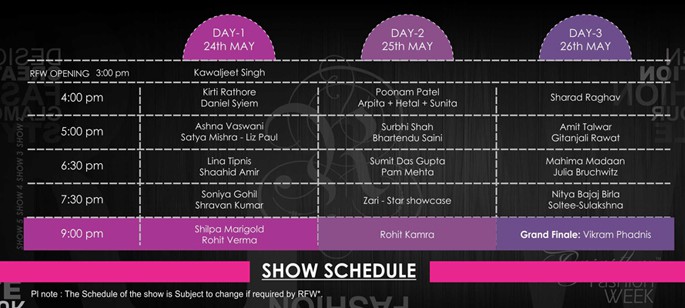 Click on Image to see it in Big Size..
INDIA'S Top Listed Choreographer like Achla Sachdev is taking the lead to provide phenomenal Extravaganza on the Ramp of RFW 2012.With celebrity designers like Shaahid Amir, Lina Tipnis and Rohit Verma Participating RFW would be much more than just a Fashion Week.
Myfashionvilla.com is covering Rajasthan Fashion Week Live, for all updates related to RFW 2012, keep checking..
https://twitter.com/#!/MyFashionVilla
Keep in Touch.. 🙂
Love… XoXo.. 😀