The Mayan myth of 2012, being the last year on our calendar where the earth would undergo spiritual transformation and mark the beginning of a new era is the inspiration for the collection Says Gen Next Designer Aniket Satam who is going to present his collection on the Theme "AARAMBH" at Lakme Fashion Week Winter Festive 2012.
The Designer has worked on ensembles like scribbled pieces of paper with stained ink and blotches of gleaming hope thus celebrating the secret author of our own karma- our own self !
The highlight of the collection is the orchestrated chaos of a new beginning forming a prime foundation to every look the designer has conceptualized.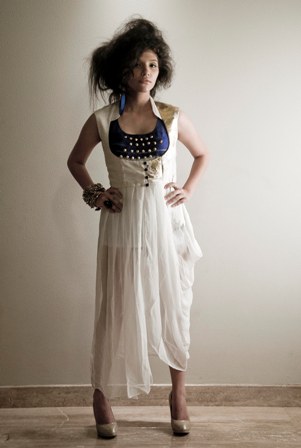 On this occasion Designer Aniket Satam excitedly states, "I have worked on layered silhouettes and tactile texture narrating visceral orgy of our complex minds. Color schemes including milk, ivory, cobalt and ink- viscose are blended with fabrics like georgette, cotton jersey, raw silk and velvet are textured further with flashes of gold foil on bed of abstract embroidery strokes. It's like adding piece of prose or not of prayer of such fashionable new awakening."
ABOUT Designer Aniket Satam
After graduating in Mass media with advertising and PR as major, Aniket successfully completed his diploma in fashion business from B.D.Somani Institute of Fashion Technology. In his final year, he bagged the prestigious CMAI star designer of the year and best fashion designer award at the final fashion show silhouette 2009.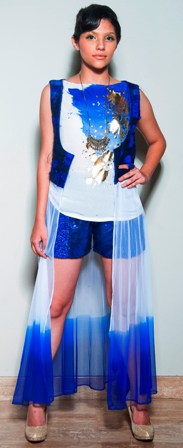 He also showcased a couture show, calligraphically flourished by International artist Achyut Pallav at the prestigious Kala Ghoda Festival. His chic ensembles are sported by celebrities like Miss Earth 2010 – Nicole Faria and actress Amrita Rao. For two years, he headed Designer Archana Kochhar's studio as the creative director and communication consultant.
In 2010, he won the national level Talent search organized by SDC India. And in the fall of 2011, he launched his label ANIKET. Each Look under his label is injected with fresh narration of neo Indian-ness in terms of Fabric, textures and techniques, which flatters the jet setter of our times.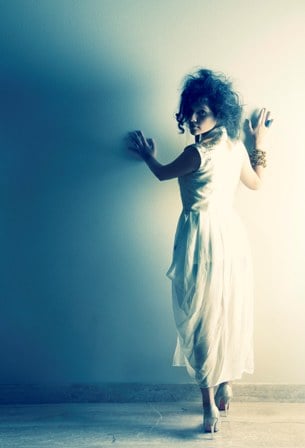 Structure and off beat colors, forms the strong foundation of the brand ethos. In January 2012, Aniket debuted internationally by unveiling his fall / winter 2012 line at the Hong Kong fashion week. He has also been the finalist at the Indian project runway – LET'S DESIGN season 4 , a design reality show.
Aniket..
From Whole My Fashion Villa Team & Readers We wish you Good Luck for your upcoming show at Lakme Fashion Week Winter Festive 2012 – 2013 :)We know you are gonna rock 🙂
Readers..
There are many more posts are coming in Next week as We are just 1 week away from Lakme Fashion Week starting from 3rd. We will try our best to introduce you with as many designers as we can here, so that you can enjoy their collection at Lakme and…. there is a Good News… 🙂 🙂 🙂

One More Thing, You don't need to be There at Mumbai compulsory to watch Lakme Fashion Week, You can stay at home and  still you can enjoy whole lakme Fashion Week winter festive 2012-2013 from LakmeTV via Live Broadcast, we will keep sharing you more details on that.
Till Then…
Get Ready For Biggest Fashion Event in India just one week away..
Love.. xoxo..