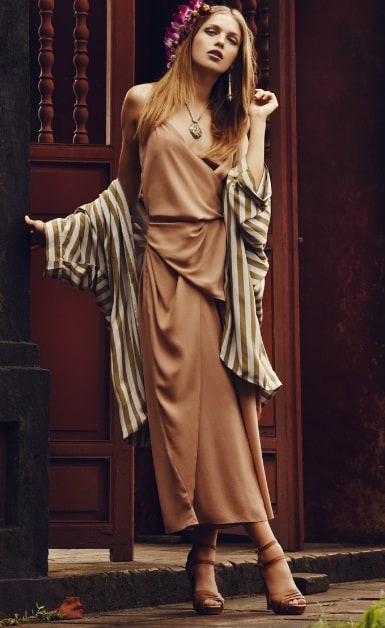 Current Fashion and trend is not only about the dress you choose to wear. First of all, it's a concept that changes from time to time and most importantly it will be different from one region to another. That said, culture plays a pivotal role in deciding the current attires that are fashionable, or at least, appropriate. Who comes to your mind when we think about fashion? Well, it might be clothing designers like Hugo Boss, Christian Dior, and Yves Saint Laurent.
But, as initially stated in this article, current fashion and trend is more than the 'wonderful' attires, it's also about the society which makes the general public to think that these attires are wonderful. Here, the term fashion attains a collectively subjective meaning which differs from one culture to another. Consider the dressing habits among the tribal people in certain parts of South Africa where men are completely naked except for a string about their waist. Women who wear tribal clothes are topless in summer seasons. Imagine them at the streets of New York in this traditional attire. Will they be frowned upon and perhaps be arrested for improper dressing (or, the lack of it, for the matter). If an American comes to South African tribal land, he/she may find it difficult to be accepted among them. In fact, even lady gaga in her most fashionable attire won't be considered as fashionable at all.
So, fashion is different in different societies and in different times. It is true that regions that are more culturally strong, if not superior, find it more convenient to spread their notion of fashion. So, the norms of fashion in western region especially from Paris may be more prevalent than from other regions. However, fashion, even in its subtle sense, changes from region to region.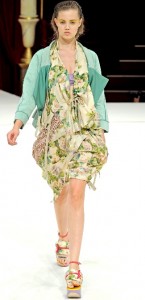 Then, what happens when one comes to cross-culture obsession? Meet Mr. Adam, who is good guy who does good things in society. But his dressing habit is an apple of discord among his friends and relatives. He is frowned upon in society because he wears women's attires. When he visits the store in woman's attire and order for a blouse, the sales girl too frowns or tries to suppress her laugh. When Adam leaves the store after the purchase, she laughs and tells her co-worker about Adam, the crazy cross dresser.
Now, Meet Ms. Eve, she is a good girl who seldom falls for the devious tricks of the serpent. These nice qualities are, however, clouded by tone characteristic in her. She wears what she wants to wear! When she wears a T-shirt and shorts on a hot summer day, she is frowned upon by people. Why? Doesn't it appropriate attire considering the climate? Yes, but the society she lives in has a notion about what fashion or appropriate dressing is. This points out to the strange fact that fashion is highly subjective which changes as per the wavering norms in each society.
Now, let us consider the case of Adam and Eve collectively. Consider them in a society where Adam can wear woman's attire and Eve can wear whatever suits her. Then the society will consider them as equal. They won't be judged by their dressing, but by their actions. This is how society's notions and time change our perceptions about dressing and fashion.
In short, fashion is something that defies a clear definition. We can, without doubt claim that fashion is influenced by time and region. The choice before us is to wait with fingers crossed for a time where cross-culture dressings are not frowned upon.
About the author: Alia Haley is a blogger has a keen interest in the fashion world and enjoys experimenting with new fashion trends and hairstyles. Lately she has been in love with the black strapless dress that she brought from Paris.