Hey Dolls! Hope you all are keeping well in these hot days. Today I am going to review French Red Clay Handmade Soap by Burst of Happyness. Well I am a huge fan of vegan and handmade products especially when it comes to skincare & Body-care Products. Burst of Happyness is such brand which offers 100% vegan products. When I heard about it, I decided to give it try. Here is my review of Burst of Happyness French Red Clay Handmade Soap.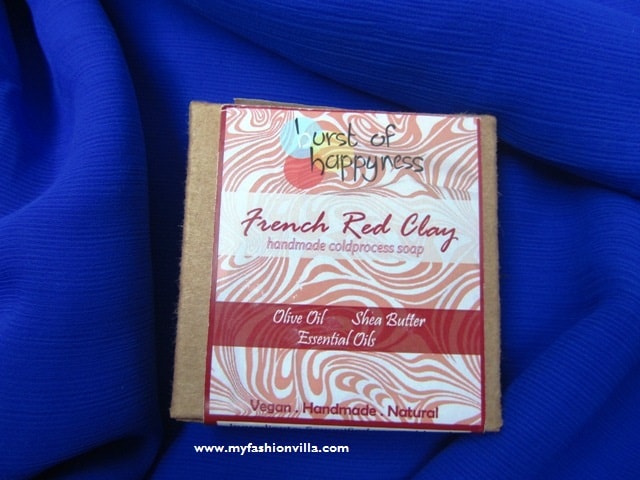 About French Red Clay Handmade Soap
French Red Clay is rich in iron and other minerals. It cleanses, detoxifies and exfoliates the skin, leaving it refreshed, toned and rejuvenated.
The soap contains a blend of citrus lime & orange which is grounded by earthy cedarwood essential oil. It is enriched with Shea Butter which nourishes and moisturizes the skin.
Ingredients
Saponified Vegetable Oils (Palmolein, Coconut, Canola, Olive, Soybean, Sunflower), Water, Shea Butter, French Red Clay, Essential Oils (Cedarwood, lime, sweet orange), Rose Petals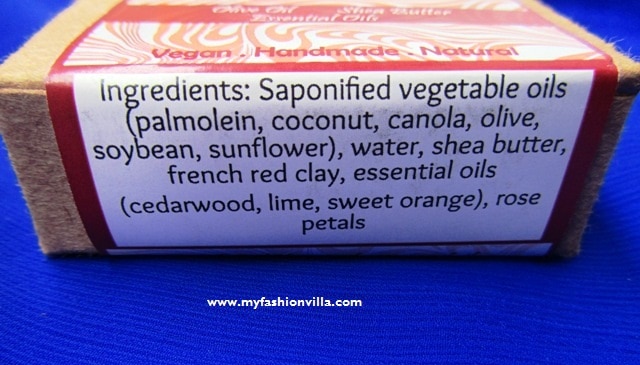 Net Weight: 100 grms
Price: Rs 200
Available on: www.burstofhappyness.in
Packaging : I am truly impressed with packaging! 100% eco friendly packaging here, love it and that sweet note for me!! awww.. Thank You so much Shreya 🙂 You are darling…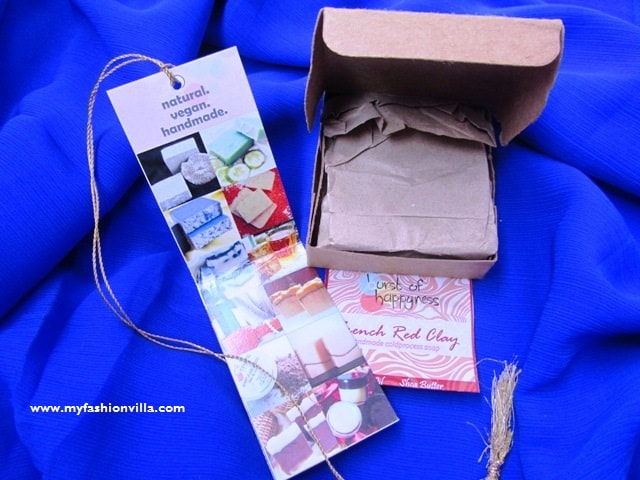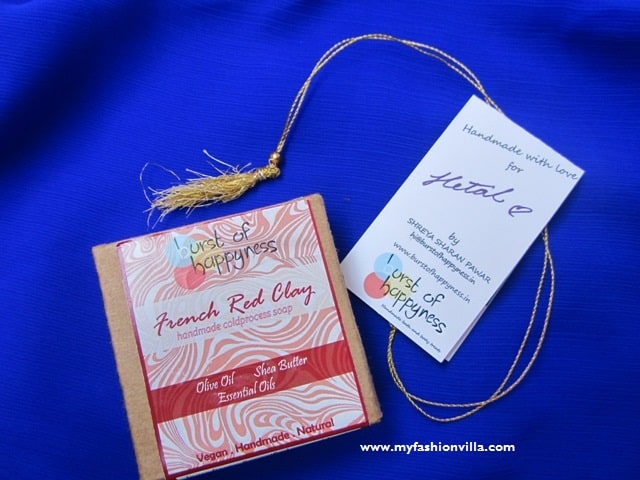 My Experience with Burst of Happyness French Red Clay Handmade Soap:
Before I share my experience with this soap, let me tell you the truth that generally I don't use soaps. And the reason is, almost all soaps available in market are loaded with full of chemicals which are harsh and heavy for our skin. So I use shower gels and shower creams in winter which are natural and mild.
But when I saw handmade soaps by Shreya (The Brand Owner) I was so tempted to try some gentle bathing soap by Burst of Happyness.
And Now Look at the Soap!! It looks like piece of cake!! Yummyyyy.. 😛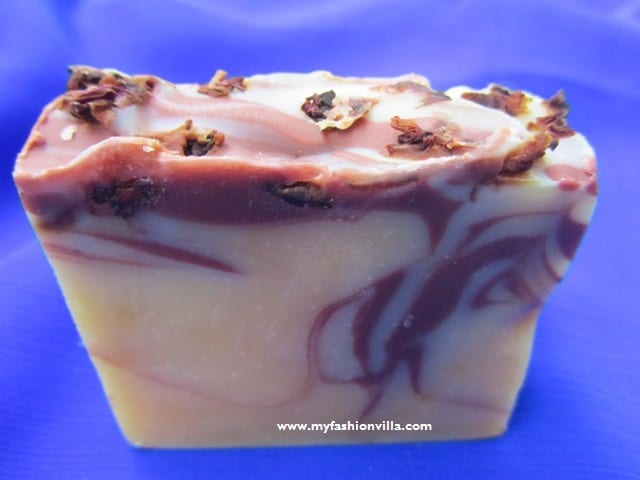 French Red Clay Handmade Soap by Burst of Happyness is bliss! When I apply this soap I exactly feel like I am applying butter! It has got rich ingredients which makes my skin soft and supple after bath. When I use this soap, I don't feel like rushing towards body moisturizer after bath though I got extremely dry skin (Especially in winter).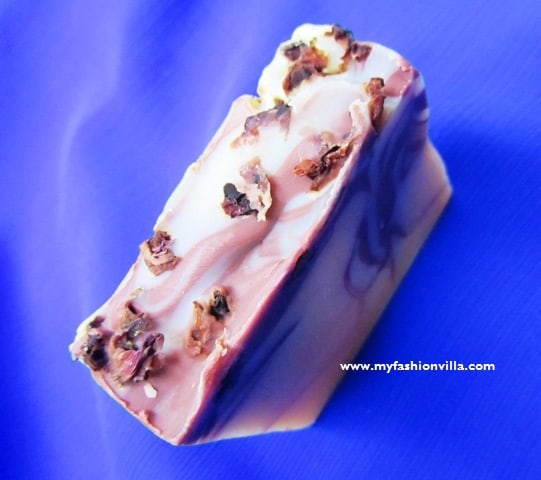 Because it is a handmade soap, it melts more but that is not a big problem at my end as long as it delivers result what it promises. And it does! It lathers well and cleans skin properly without making it dry!
Dislikes? If you like soaps with fragrance, this may disappoint you a little. But for me, that is not a problem as well.
Do I recommend it?
Yes.  If you love handmade soaps and got extremely dry skin go get one for yourself now!
Hope You Liked This Post! Share your views through comments…
🙂 🙂 Hugs… 🙂 🙂
** PR Sample