Hey Pretties! Hope you all are keeping well. Today I am going to review an anti pigmentation cream by a brand called organic harvest. I received this cream 2 months back and since then I am using it. I have tried it to cure blemishes that I developed during my pregnancy on my cheeks. Interested to read about the results I got through this anti pigmentation cream? Read my complete experience with this face cream below.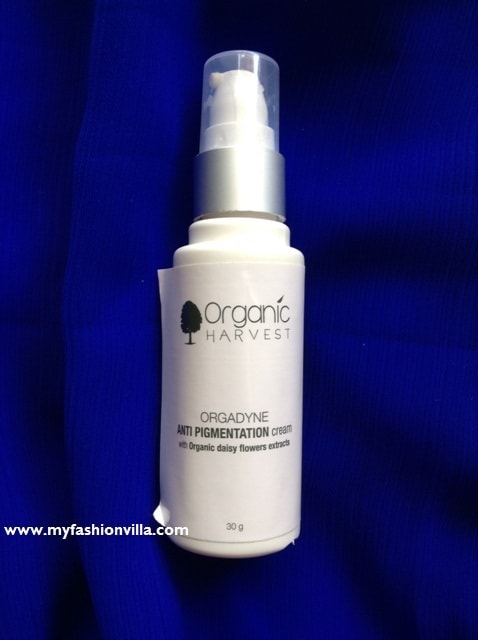 About organic harvest anti pigmentation cream
A natural remedy for pigmented skin, sunburns and tanned skin. Its unique natural extracts prevent melanin synthesis so effectively that you will have a skin soft and glowing. Extracts derived from organic daisy flowers and mulberry, together with the goodness of Vitamin C, reduce melanin activity, provide even pigmentation and make age spots less visible.
Key Ingredients
Aqua, Organic Daisy Flower Extract, White Mulberry Extract and Vitamin – C in Cream Based.
No Color Added
Net Weight: 30 g
[su_button url="http://amzn.to/2CRruRm" target="blank" size="8″ center="yes" rel="nofollow" title="Check Price Here"]Check Price Here[/su_button]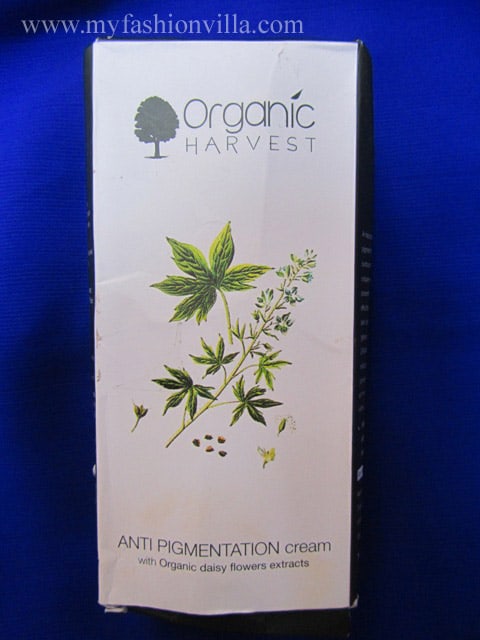 My Experience with Organic Harvest Anti Pigmentation Cream:
When I received this product, I was little skeptical to use it. The reason is, in past creams and lotion like this never worked for me. But then when I saw it is Free of Parabens, Mineral Oil and Animal Ingredients, I decided to give it try.
This Anti Pigmentation Cream comes with a pump dispenser which I prefer the most. The packaging is sturdy & travel friendly to fit easily in my daily skincare kit. The cream is in white color with minor pearly shimmer, though you will not see any shimmer on your face when you apply it. Just perfect! The texture is not too runny not too thick.
And Fragrance?? Very refreshing!! I smell like a Daisy Flower!! That is what my hubby said when I applied it for the first time. Happy Dance….!!!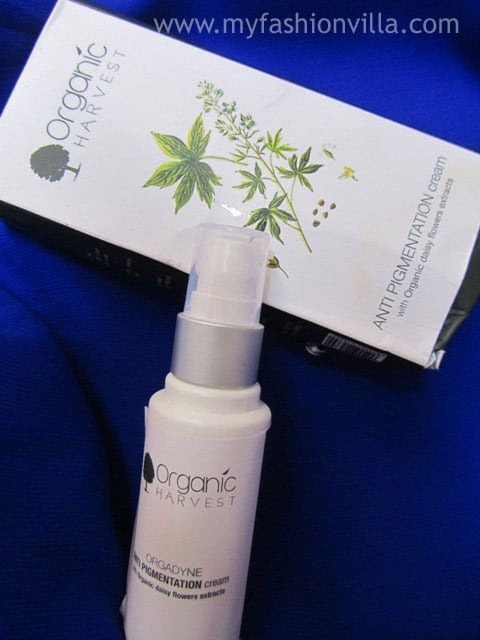 And Now Result Part
Amazing! It created wonders for me. I started with no expectation and I got 100% result. Whoott! Whoot!!
During pregnancy I developed blemishes on my face. There were 3 visible brown dots on my right cheek and 2 more dots (very large) on my left cheek and many other small dots all over my face before I started using this Anti Pigmentation Cream.
And now after 2 months?? Not a single dot or mark on my face!! Whhoooaa now I totally love my skin. All thanks to this amazing product by Organic Harvest.
You must be thinking why I am going gaga over this product?? But believe me it deserves this attention and love. After experiencing excellent results, I gave it to my hubby to see if it works for him or not. He has brown color light patches near both his eyes and those were developed during last 2 years only.
Since last 20 days he is using it and now those brown patches are very light and not much visible. So he loves this cream too. Yesterday only he told me that now onwards I will use this only over my face as moisturizer.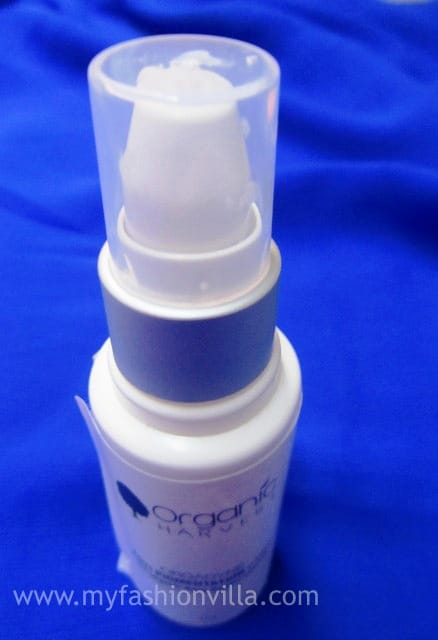 So Do I recommend it?
Yes. Yes ..Yes! Definitely for pigmented skin, sunburns and tanned skin. I already purchased one more pack for my friend; staying in Doha. She asked me about a good anti-pigmentation cream and I suggested this one to her while sharing the same review I did above and she instantly asked me to get it for her.
So, final words..
I am in Love for this product.
[su_button url="http://amzn.to/2CRruRm" target="blank" size="8″ center="yes" rel="nofollow" title="Check Price Here"]Check Price Here[/su_button]
Hope You will find this review helpful. Let me know through comments!
Lots of Love!
Stay Pretty!
** PR Sample