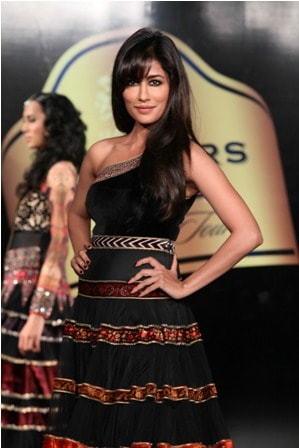 It was Day 1 Yesterday at Blenders Pride Fashion Tour 2013 When Designer ROCKY S & JJ Valaya Opened Blenders Pride Fashion Tour In Gurgaon. Neha Dhupia was seen in an enigmatic creation by Rocky S as Show Stopper and Designer JJ Valaya showcases his 'Maharaja of Madrid' creation with Chitrangada Singh as the Showstopper. Check Pictures of Day 1 at Blenders Pride Fashion Tour (BPFT) Gurgaon 2013.
Rocky S
Blenders Pride Fashion Tour 2013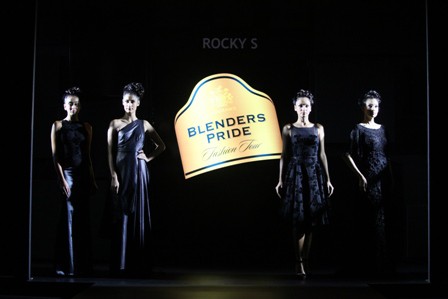 The splendor and characteristic clandestinely of the medieval ages makes a comeback in the Rocky Star collection. Neha Dhupia was the showstopper for Rocky S. Showcasing a highly opulent red carpet collection, Rocky S brings glamour, style, music and fashion together. The enigma and secrecy of the dark holds a certain allure. And this subtle affluence comes forward through the beadwork and the sequins, through the exaggerated textures and layers of fabric. Rocky's clothes are vintage in their own way. They embody a blend of old eras and new times. The colour black is reborn in every possible way, such that each contour, shade, hue and texture of it creates a genesis. This is an out and out collection with a lot of shine. The extravagance and gorgeous delineations of femininity that reflect the seduction of the Middle Ages steps out of the shadows and unfolds a new hold on style.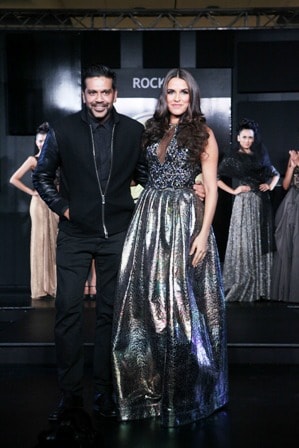 JJ Valaya
Blenders Pride Fashion Tour 2013
JJ Valaya weaves Indian sensibilities with rare and diverging Spanish influences in his collection. Bollywood Actress Chitrangda Singh walked the ramp as show stopper for JJ Valaya. It is a new season and with each new one comes a different influence, some whimsical and more distinct than the last. A medley of Spanish beauty, Indian epitome, royal cadences and life itself; all have found their way into JJ Valaya's 'Maharaja of Madrid'. The collection sees fashion doing what it does best; 'make beautiful clothes. It also gets us front row seats to that 'awe and awww' moment, those little gasps of delight that only a JJ Valaya line brings forth.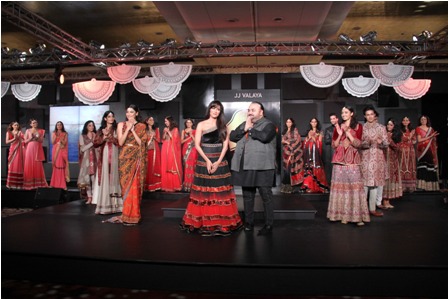 The Blenders Pride Fashion Tour 2013 schedule
Venue: Leela Kempinski, Gurgaon
16th November 2013
8.00 pm Rocky S
9.30 pm JJ Valaya
17th November 2013
7:00 pm Pankaj & Nidhi
8.00 pm Wendell Rodricks
9.30 pm Suneet Varma
Many More Updates to Come, Stay Tune Girls!!!
Lots of Love………
– Hetal Shah