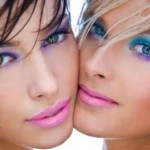 Oily skin is blessing and curse both for people. It is considered good anti-aging factor, while its curse because it is one the biggest reason for pimples. It is really tuff to get rid of oily skin and its problems though we can take care to prevent pimples and other things. Make up in oily skin is big challenge as even small mistake can give birth to many pimples so great care must be taken while doing make up in oily skin.
Tips for oily skin make up:
Never Apply more foundation
Oily skin is shiny so always go for matt foundation
Select the foundation which are specially for oily skin
Powder should be selected one shade lighter than your skin color
Do not use cream based blushes
Use astringent with acetone before applying makeup to close the pores
Oily skin ladies should apply less make up
Lips don't  have oil glands so choosing lipstick or lip gloss is simple
Please check that make up which you use is of High quality
Makeup which contains serecite should be used  as it reduces the appearance of pores and also  reduces the oil from skin.
Additional tips to get rid of Oily skin: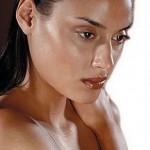 Drink more and more water
If necessary go for acne treatment from skin specialist only
Herbal products are always advisable
You can also apply toothpaste on the pimples and leave it covered whole night then wash it in morning. It will reduce your pimples.
Hope our Oily Skin Make up tips helped you girls. Do share these tips with your friends and help them to get rid of pimples. You can even share oily skin make up tips with us. Happy make up ladies 😀