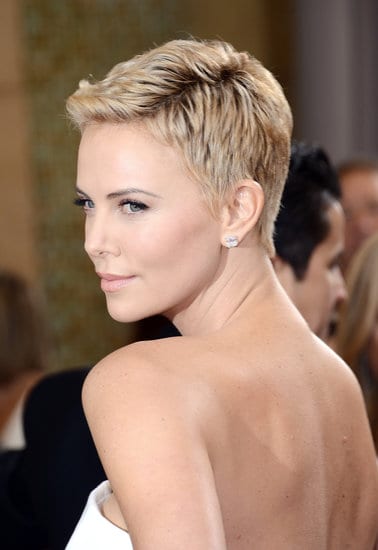 It's Sunday Morning and the most awaited Fashion Event of the Year – Oscars 2013 is happening in Dolby Theater. All Fashionistas are watching it live for their Favorite Hollywood Actors on Red Carpet and of course to know what these celebrities wearing for Red Carpet? People are Tweeting it Live since morning 6 a.m and we heard the Excitement of OSCARS! So here We bring you Best Dressed of Oscars 2013; that's Our Job, Right? So there you Go..
Let's start with whom I saw First on Red Carpet today and she is the one, everyone is talking about her Now. It was none other than Charlize Theron, The stunning Beauty who always goes Right with her Dressing, Makeup and Hair styling. Charlize Theron picked Dior Couture Gown for Academy Awards 2013. It was beautiful White Peplum Gown. She was looking truly gorgeous with Short Hairdo and Perfect Makeup. Definitely No1 in my picks for "Top3 Best Dressed Celebrities on Red Carpet 2013"
Jennifer Lawrence is my second pick on Best Dressed from Oscar Awards 2013. Jennifer Lawrence wore Spring 2013 Christian Dior Couture. Ohh! Did you notice Dior once again! Yeah.. but that's totally fair! I mean Jennifer Lawrence was looking stunning on Red Carpet, Ask those Cameramen out there. They were running here and there to catch her and click her, yeah! She caught all eyeballs over her.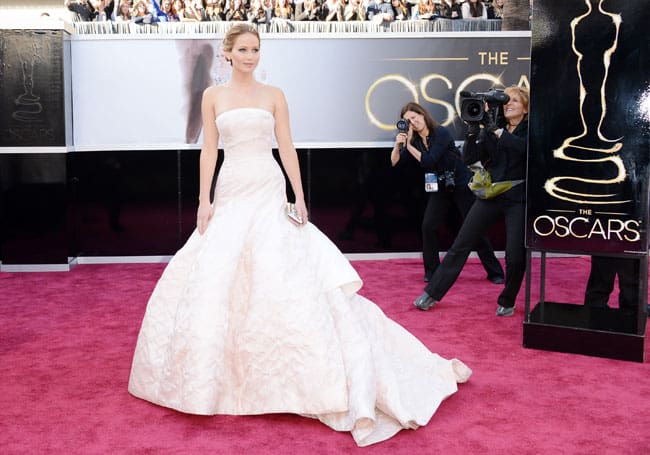 And then comes Anne Hathway as Our 3rd pick for Best Dressed on Red Carpet from Oscars 2013. She chooses to go with Prada Gown this year. She wore light pink duchesse satin backless Prada column gown. Short Hairdo and Perfect Makeup were giving her Chic Look on Red Carpet. She accessorized her Prada Gown with gorgeous tiffany Neckpiece. A masterpiece indeed!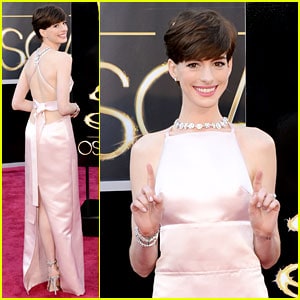 So that's it from Us! Who was your Favorite Best Dressed from Oscars 2013? Let us know and We are going to upload all Pictures on Facebook. Check them all.
Love You..
Hetal Shah