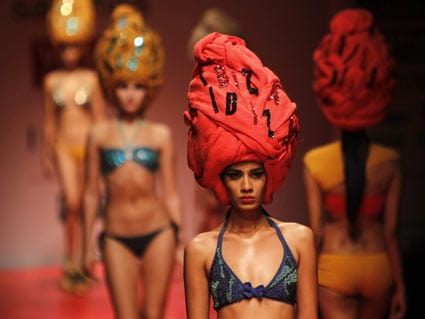 It's just 8 days left for country's biggest fashion extravaganza to happen, yeah; you guessed it righ!!It is Wills Lifestyle India Fashion Week, Autumn Winter season 2013. The WIFW will start from 13th March and 17th March will be final day. This 5 day long Fashion Week is something we call mother of all fashion weeks organized in India, as every year reputed designers showcase their fresh collections at WIFW.
About Wills Lifestyle India Fashion Week:
Every Year renowned Fashion Design Council of India (FDCI) presents Wills Lifestyle Fashion Week. Every year we see two seasons of WIFW, autumn winter and spring summer. WIFW happens at Pragati Medan, New Delhi which is India's capital too.
Here is the Schedule of Wills Lifestyle India Fashion Week Autumn Winter 2013.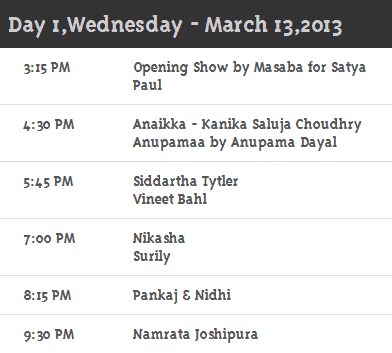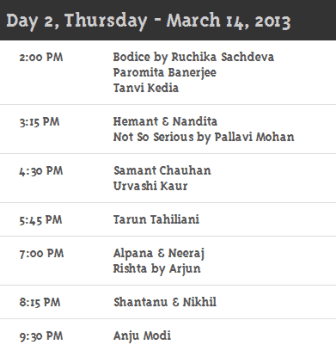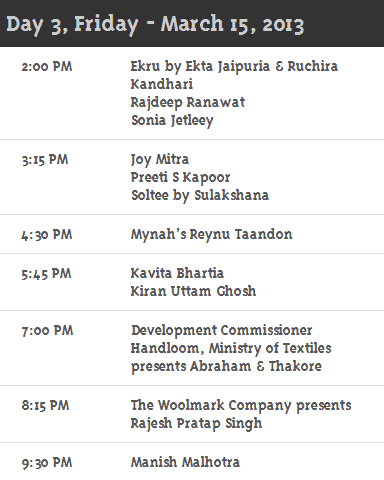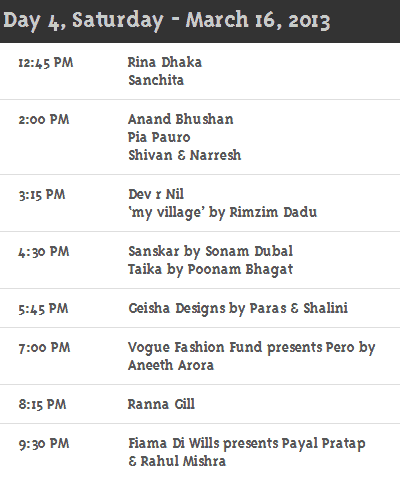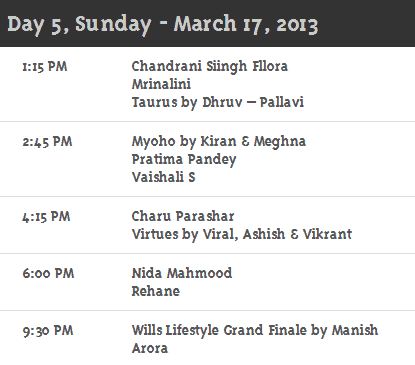 Okie… enough information! How about a Good News for all of you? So here you go… I am going to update you Live from Delhi while WIFW. Yeah!! You got me right!! I will be there at Wills Lifestyle India Fashion Week and will be covering it Live from Delhi. You will get all updates about designers, their collections and some interviews too! Excited?? I am very very excited… yuppie!!
So, get ready to witness India's Biggest Fashion extravaganza Journey with MyFashionVilla.com!! And don't forget to mark your dates for this Fashion Event. Some more Interesting updates to come…

Keep Visiting MyFashionVilla.com 🙂
Love You All 🙂 🙂 xoxo..