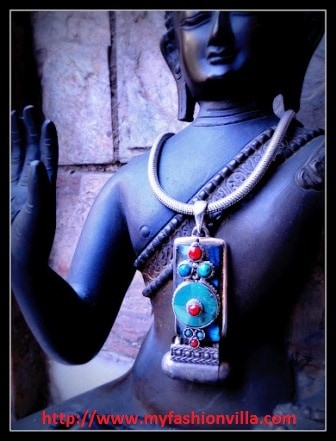 APALA Launched the All New Monastry Jewellery Collection;  Inspired from the Buddhist motifs and scriptures, jewellery designer Sumit Sawhney, dedicates his latest "Monastry Collection" to 'The Buddha'. Sumit's Monastry Collection is an eclectic fusion of the contemporary, spirtualism and the tradition al charm. We love his creation, blend of Traditional, Spiritual and Classy Statement jewellery. If you are jewelry lover like us, you must go through his collection:
Sumit has travelled to many monasteries in Gangtok and Leh ladakh and experienced the mystical aura while spinning the prayer wheels and witnessing the ritualistic dances in the courtyard.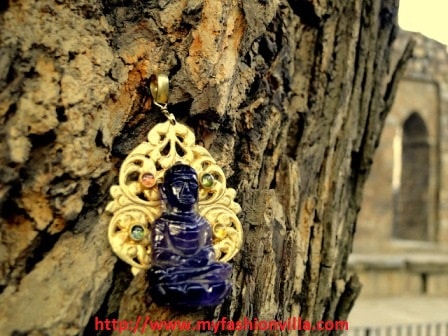 He therefore thought of using his creativity and designing jewellery with representations & ornamentation in form of written scriptures, motifs, prayer wheel with Mantras written on them and The Dorje that is the ritual object of the Buddhists, often referred to as the thunderbolt of enlightenment.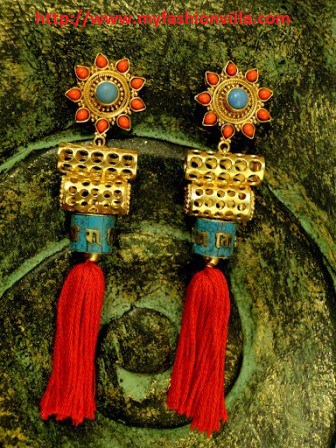 He firmly believes in the mantra, 'Oṃ maṇi padme hūṃ 'that means the 'Power of the jewel in lotus' Just like the Buddhist belief system and the deities that instill fear in the evil spirits and generate positivity in the environment, his jewellery would also protect the wearer from negative energy and evoke positive spiritual balance.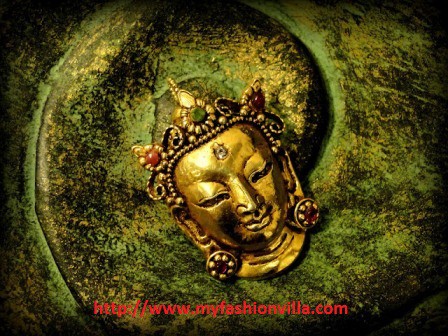 His jewellery is handcrafted in silver with precious and semiprecious gemstones with 22kt Gold layering. It is believed that by meditating on the individual colors, which contain their respective essences and are associated with a particular buddha or bodhisattva, spiritual transformations can be achieved. While designing the collection Sumit has used bright Tibetian colours and South East Asian Motifs.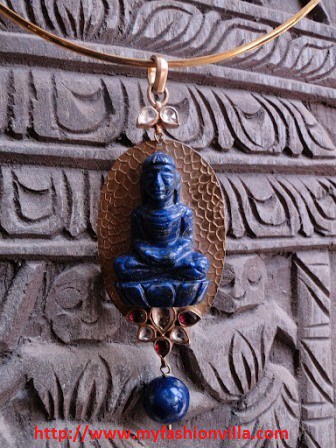 The designer has made an excellent choice in using colours like the red coral that symbolizes life force energy, the turquoise that brings good fortune and exudes the power of healing, and color white for purity. Pieces with the rare combination of thread with silver and gold have a unique charm to them. He is a master of his own craft in fusing Buddha elements and motifs with contemporary forms and textures, and creating one of its kind exclusive jewellery pieces.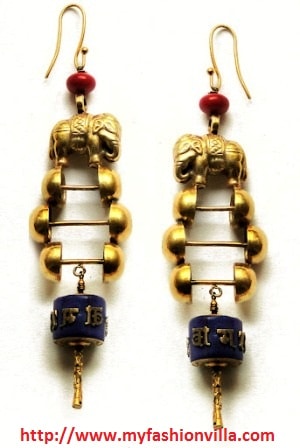 Apala Monastry Jewellery Collection includes: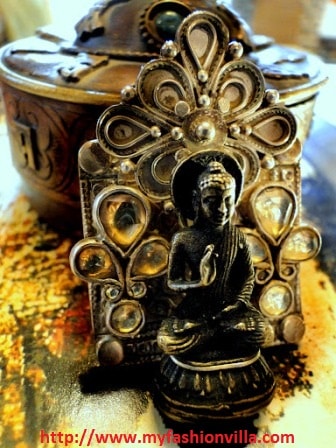 Nirvana Earrings
Prayer Wheel earrings
Tibetan Treasure Box Earrings
Tibetan Incarnations earrings
Tibetan Incantations Earrings
Dorje Bell Earrings
Buddhist Mystique Pendant
Bodhisatva Pendant
Aura Pendant
Tara Pendant
 From where you can buy APALA Jewellery?  
The range is available at Apala stores located in:
Hauz Khas Village, Delhi
The Galleria, Gurgaon
Hope You All are Reading and Liking Post By Us..
You can check APALA collection HERE (Click on it)
You can follow APALA on Facebook at: https://www.facebook.com/apalajewelry

We are coming with more interesting stories in future..
Till Then Keep Saying: OhMyGold 😀 With us 😉
Love Xoxo… 🙂