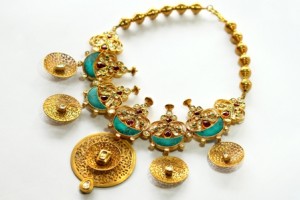 Apala by Sumit is unique jewellery brand that celebrates womanhood. Carved in precious and semi-precious stones, jewellery designer Sumit Sawhney designs exquisite silver jewellery to suit different shades and moods of a woman. The brand based in Delhi will be presenting its jewellery for the first time at IIJW in Mumbai and taking the people by surprise with its extraordinary collection. In the midst of all the bling, he will be showcasing his jewelry that has a bold character and an impactful story to tell.
Sumit Sawhney's Inspiration for Designing jewellery for IIJW 2013: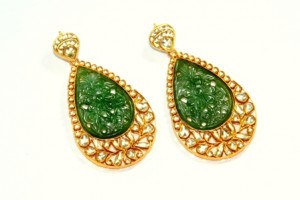 For the IIJW fashion show, Sumit Sawhney has drawn inspiration from nature, Hindu deities, cosmic energies and spiritual enchantments. A spectacular collection, his jewellery is expected to invoke a pure and sacrosanct response from the audiences. The pieces from the sacred 'Carved Incarnations' collection are made from silver, wood, pearls and rarest gemstones. Sumit has revived ancient art forms to give the jewellery mavericks and patrons of the art something divine, something closer to God, something that has a life. Designer Sumit Sawhney will be unfolding three different concepts at the show– Cosmic Energy and Attractions, Deities & Offerings and Enlightenment through his unique collection.
About Apala Collection for IIJW 2013:
Jewellery designer Sumit Sawhney of Apala has added soul to his jewellery by infusing positive vigour in his collection, Carved Incarnations, where divinity, cosmic energy and nature meet art. Each of his jewellery pieces has a story, a deeper meaning hidden inside the beautiful carvings and intricate designs.
The exclusive silver jewellery collection incorporates icons of Gods and Goddesses by carving their incarnations in gemstones studded into the jewellery. Along with the representations of the deities, elements of nature are combined aesthetically to add a pious aura and dramatic charm. A master of his art, Sumit Sawhney has combined precious and semi-precious gemstones with handcrafted silver and 22kt Gold layering and revived ancient techniques of carving gemstones and silver in this collection.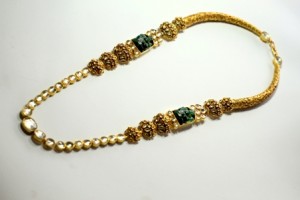 The collection fuses Kundan Technique, Antique Tribal Indian Silver Styles, Nature Inspired and Spiritual elements, along with motifs, jalis and textures. The pieces are not only India centric but also have a contemporary edge.
So What do you think? I always loved his pieces! Oh.. My.. Gold!!! 😀
share your views with us at [email protected]
Till Then…
Stay Stylish!! Go Gorgeous… 😉 😉 😉