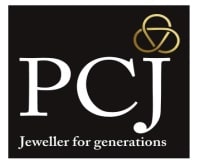 Jewels crafted with love, passion and pride are the perfect ingredients for the most memorable day in a girl's life – and PC Jeweller, jeweller for generations, will prove it as the Fashion Design Council of India (FDCI) readies itself for the 4th season of the Delhi Couture Week 2013! Presenting FDCI's Delhi Couture Week 2013 for the second successive time, haute couture jeweller, PC Jeweller (PCJ) will flaunt the extravagant designer Satya Paul's maiden collection Demi Couture on August 2, as part of the five-day extravaganza starting July 31.
The Demi-Couture collection, a charismatic capsule collection, is a befitting introduction to the extended line of haute couturier Satya Paul's scintillating couture collection to be launched later this year. To add to the beauty of Satya Paul's debut collection this year, striking models and stars will scorch the ramp in PCJ's breathtaking Polki and Diamond jewellery to add the sparkle to the panorama.
In fact, 'Couture Jeweller par Excellence' PC Jeweller will be the only constant sight to behold as the stalwart will create a beautiful bridge between contemporary and archaism in the eagerly awaited fashion extravaganza to be held at Taj Palace Hotel on August 2.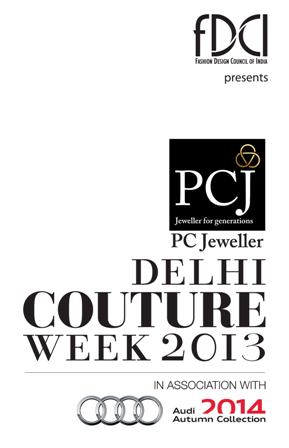 Mr. Balram Garg, Managing Director, PC Jeweller, said, "This is the second time we are associating with FDCI's Delhi Couture Week as this prestigious platform helps us present the sparkling style trends and dazzling designs for this season. Wedding couture designer jewellery from PC Jeweller will complement the Demi Couture collection by premier designer Satya Paul, who is globally renowned for signature print sarees, bridal wear and accessories. PCJ's subtle, classy and royal look will cast its own unique spell as the best in the business showcase unique and glamorous collections giving the audience a preview of the upcoming season's most tantalizing trends.""
Augmenting the fusion of tradition and contemporary, PCJ has very aptly aligned the ensembles to the theme as they create designs which are admired by all generations and ages. Adding further, Mr. Garg said, "For Satya Paul's demi couture collection, we have selected Polki and Diamond jewellery as we promote ourselves as jeweler for generations and have a niche in fusion jewellery, which is also the underlying theme here. The designs are large, delicate and well crafted to bring in that classy gaze on the runway."

With regards to the association with PC Jeweller, Mr. Sanjay Kapoor, Managing Director, Genesis Colors said, "It is an exciting time for us at Satya Paul. We are delighted to be a part of FDCI's PCJ Delhi Couture Week. We couldn't have asked for a better platform to showcase our debut couture collection." Print has been Satya Paul's DNA and remains to be the core of his work. A product of 'gorgeous chaos', this edited collection explores a new found love for experimental silhouettes coupled with trademark textile fabrications. Embellishment is limited and is used only to highlight the engineered prints. There is a feel of romanticism yet androgyny underlines all shapes. Fashion Director Masaba Gupta explains, "It is a very down to earth approach to couture. It has an old world charm but is also progressive."