Are you Aspiring Fashion Designer? Shoe & Footwear Designer? Or want to be Accessory Designer? Here is the great opportunity to work with India's big fashion designer Anita Dongre. Anita Dongre is inviting accessory designers to design bags & shoes for her elegant yet stylish brand 'AND Designs'. AND, essentially caters to the today's woman of substance who seeks stylish and fashionable designs for herself.
About AND (The Host of Competition):
Anita Dongre's designs have graced the country's most elite and celebrated personalities from all walks of life from runways and awards shows to premieres and movies. Anita Dongre, is the face behind India's the power brand, AND.

AND, has come to represent high street fashion at a sensible price. It meets the fashion needs of celebrities, teenagers, young mothers, the career woman and the socialite. It is her understanding of the uniqueness of each woman's own beauty, grace, body and the pulse of a woman's desires, ambitions, dreams and sensuality that inspired her to create her fashion house And Designs India Ltd, which ensures that every Indian woman finds her complimentary fashion statement.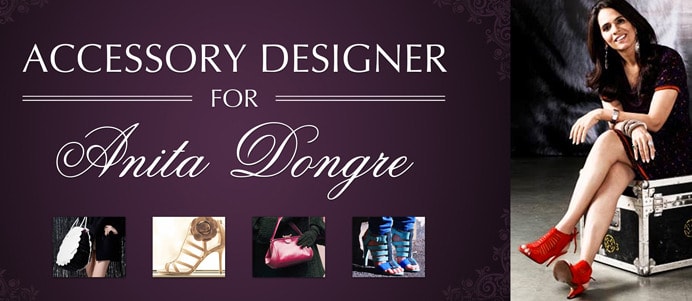 Important Dates:
Submit by: May 28th, 2012
Vote: May 29th, 2012 – June 11th, 2012
Winner(s) Announced: June 26th, 2012
Winner:
The winning designer will receive an opportunity to work with the internationally acclaimed designer Anita Dongre & her brand, AND Designs India Ltd.
How to Participate in Anita Dongre Accessory Designing Competition?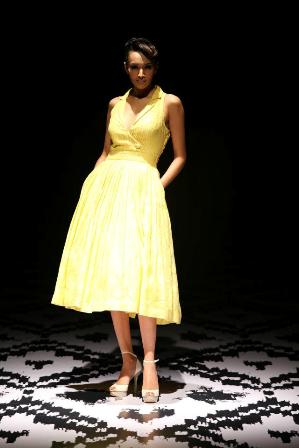 Who can participate?
Aspiring Fashion Designers ,Accessory Designers
Steps to participate:
Upload jpeg samples of your original designs, maximum 3 designs (Bags,Shoes) not exceeding 5 MB each
Participants must submit only one entry (maximum 3 Images) and must be in the form of an illustration of your completed design
In the title box mention the name of your designs/project & in the description box mention the other detail
The designs must be an original piece of work and must not have been commercially used before or during the time of this creative invite
The submissions must reflect the design sensibilities of the brand-'AND Designs India Ltd.'
Where to Submit Your Designs:
http://www.talenthouse.com/anitadongre1-anddesigns
So if you are Aspiring Fashion Designer? Or want to be Accessory Designer? Don't loose this golden chance.
Our Humble Request: Many Fashion Designing, Shoe Designing and  Accessory Designing students seek such golden chance. This opportunity can change their life forever, so please share this article on Your Facebook, Twitter and wherever you can. So that Fashion Designing students can see it, and participate it.
Sharing is Caring Always 🙂
Yours,
MyFashionVilla Cheek
xoxo 😀 🙂