Hi Fellas… hope you enjoyed the last post with all My HG Hair Care Products. If not, I would recommend reading that first. This is one of the most requested posts on MyFashionVilla that is to share my hair care routine and the products I use. Well, I have so many things to share with you so I decided to make this post in two parts, this one is a part 2. In this post, I am sharing about the mistakes I made in past while choosing hair care products and methods. I am sharing what I have learned from those mistakes and the tips from my side if you want to have healthy problem-free hair.
If you are looking for a healthy hair care routine then this post is for you.
Lesson learned from The Mistakes I made in the Past: And TIPS!
No Days were Fixed for Hair Wash – Do not make this mistake guys! Fix your 'hair wash' days. I wash my hair every alternate day now. Because clean hair attracts less problems. Always remember that.
Oiling is Important – Yes, It is important and I swear by it. There are people who believe that you can avoid oiling, just keep them clean. I always ask one question to that group of people, "What if you keep your stomach clean? Don't Eat, Will you survive?" Similarly, keeping your hair clean and not oiling will not work for the long term. Then there are people, who will say, "See, I have not oiled my hair for 2 years/3 years" well, can you find many people with long healthy hair and not oiling at all??? Well NO. Your hair too need food. Keeping them clean is not sufficient.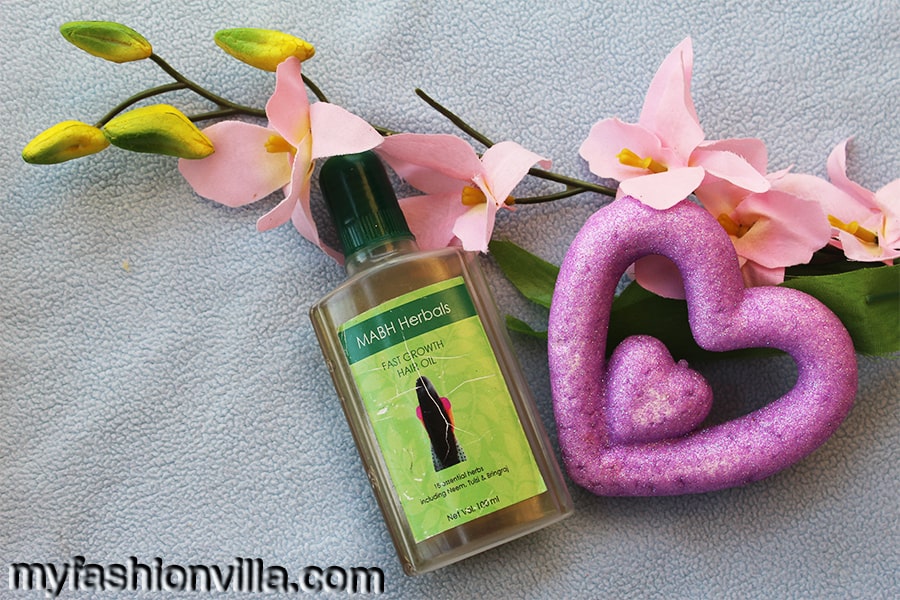 Skip Oiling Dirty Hair – Many of us make this mistake. They will oil their hair and wash off the next day, but check your hair before you oil them. If your hair is dirty, oil will go through pores along with dirt. Means more dandruff, more damage, more hair fall!! Then what to do? Oil your hairs on the same day you washed them. If you take shower twice, then shampoo your hairs in evening and apply oil at night. If you feel, you washed your hair in morning and then you were out in traffic and other places, avoid oiling your hairs that day!
Hair Spa at Home is Cheaper and Better Option – People believe that Hair Spa is possible through solons only and that is an expensive service to take frequently. Partially I agree. But do Hair Spa every after 20-30 days at home and see the difference. It is inexpensive and lasts for longer! How about that? Should I do a separate post on "How to do Hair Spa at home?" Let me know.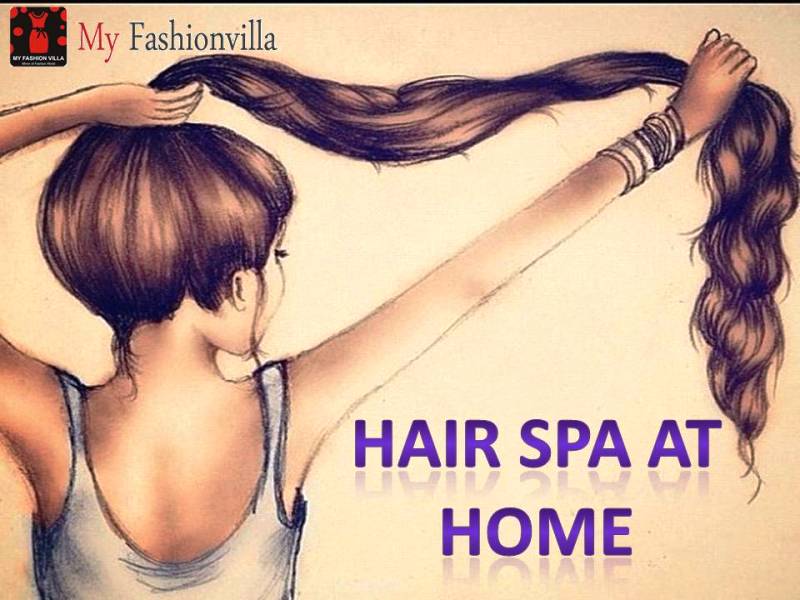 Shampoo & Conditioner, Not Enough – I have asked many people who come to me with hair care related problems. The first question I do ask them is, "What Products You Use" and most of them, I would say 70%+ people say, Shampoo and Conditinor. There you go wrong. Ask yourself, can you eat Dal Roti for years? Will you get all protein, vitamins and all other nutritional things from Dal Roti only? No right? You eat sabji, fruits, sprouts, fish, milk etc for additional nutrition. Then How can you expect healthy hair with just Shampoo and Conditinor? They deserve extra care too. Don't you think so? I really love Rustic Art Pre-Shampoo Deep Conditioner
 for deep nourishment which I have mentioned in part 1 as well. Also I have Rustic Art Hair Therapy Gel, 100 ml
 which really feel cool and takes extra care of my scalp.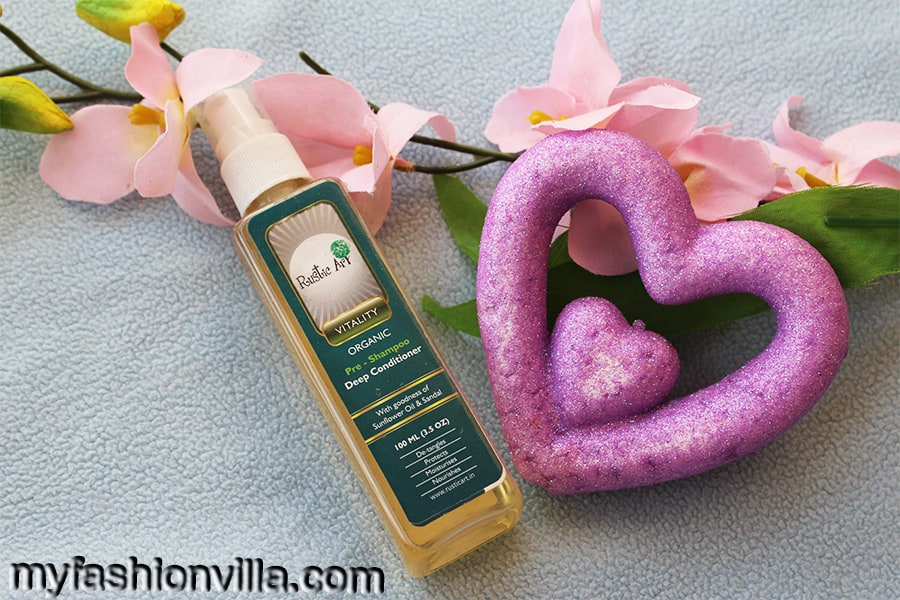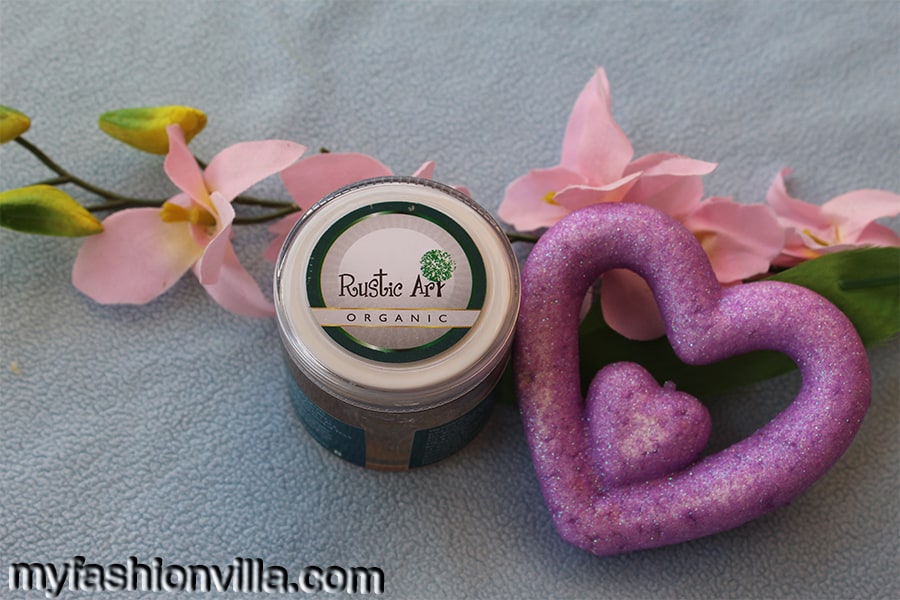 All Products are Not of The Same Kind: Learn to use hair care products as per your hair type, hair length, purpose and requirement. There are shampoos for dry hair, oily scalp, dandruff. Curly hair, colored hair, sleek and straight hair, etc. do not pick anything randomly. Choose your shampoo, conditioner, hair mask wisely which addresses the problem you have.
Investing in Good Quality Hair Brush is Essential: A major thing which I missed for years! Yeah, I used to buy hair brushes without any research or review. My thinking was; what a big deal!!! But I was wrong. Good; carefully designed Hair brushes really help to de-tangle hair without breaking them. Also, some special hair brushes are made with care that helps in improving blood circulation too. I have recently bought Tangle Teezer Aqua Splash Detangling Brush about 30% off from FlipKart and my hairs love it. Also Wooden Paddle Hair Brush from Vega is my absolute favorite which is available at 15% off.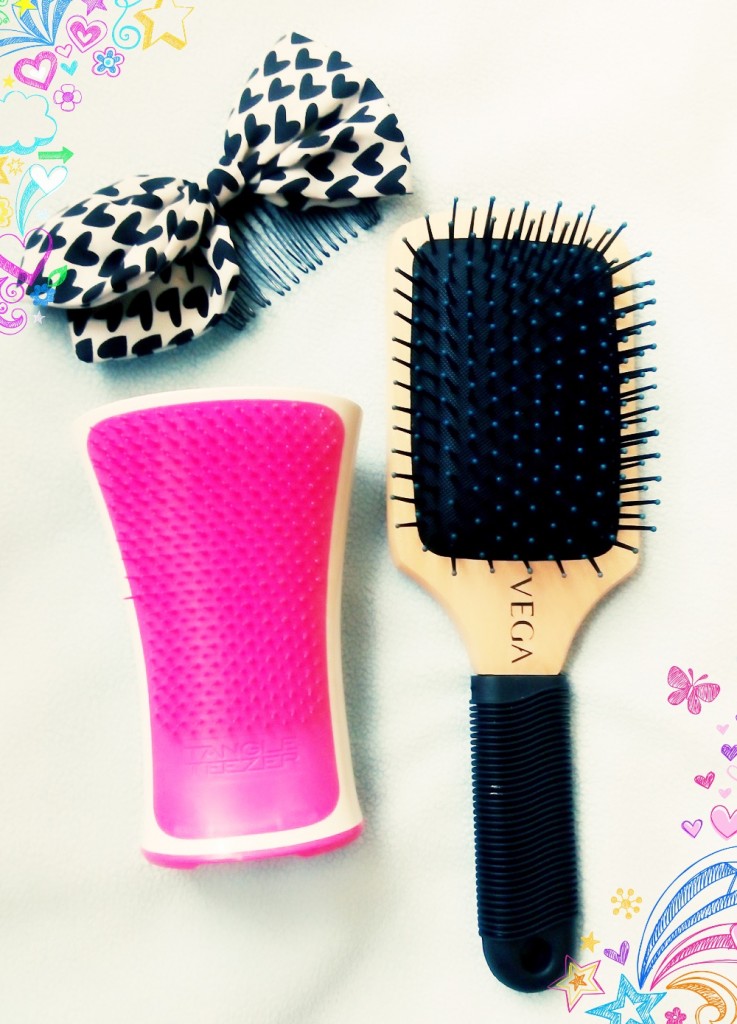 So that was all about My Haircare Products, My haircare routine and some crucial hair care tips from my end. Hope you find it helpful 🙂 Please share your views!!
Hugs!!
– Hetal