Amway recently launched it's all new Attitude Spring Summer Intense Lip Color range comprises of 6 new lipstick shades. Check this post for all six Amway Attitude SS17 Intense Lip Color (Lipstick) Swatches, Shade details, Price & First Impression.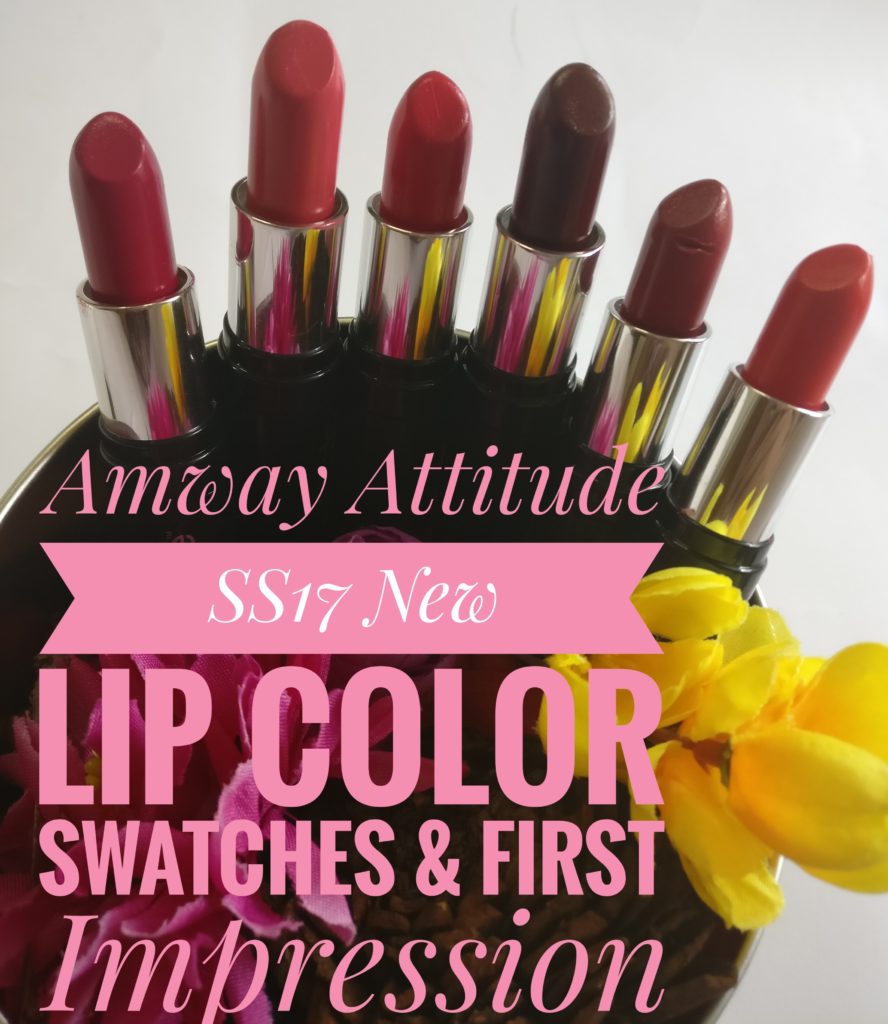 Amway Attitude Color Range:
[su_button url="http://amzn.to/2ApycLR" target="blank" size="8″ center="yes" rel="nofollow" title="Check Price Here"]Check Price Here[/su_button]
Amway Attitude color range has always been surprising and lovely. They always do what they promise. Attitude always steals our hearts with irresistible range of Color Cosmetics. This time too it has launched a trendsetter range of cosmetics which include:
"Intense Color" Lipsticks: The colors of these 6 glossy Lipsticks are ready to rule the summer. These are – 'Flamingo Fuchsia', 'Rusty Red', 'Intense Pink', 'Mauve Queen', 'Orange Pop', and 'Flirty Pink'. Each packed in sleek black colored sturdy body. Each of 4g and of Rs. 389.
Lipstick Tester Pack: The above mentioned 6 lipsticks are available in a small tester pack with each of 1.1g and of Rs.349.
Vibrant Nail Paints: The summer edition has 4 vibrant hues of Nail Paints. These colors are- 'Royal Red', 'Bridal Maroon', 'Pink Voltage', and 'Coral Burst'. Each containing 8ml and of Rs. 206.
Compact Powder: Attitude Compact powder is available in two tones- light and medium. It contains 9g and is of Rs.699.
Eye Liner Shade-black: Attitude Eye liner is indeed deep and dark. It is available for Rs. 599 and is of 3ml.
Mascara: Attitude mascara comes with three curves and thick brush which gives incredible volume to lashes. It contains 8g and is of Rs.599.
Eye Liner Pencil-Kajal: Attitude Kajal pencil is of 1.2g and is of Rs.399.
Amway Attitude launches Spring Summer Collection:
Amway Attitude on 18th of April in Mumbai launched its 12th Edition of Color cosmetics which include 6 eye-catchy and luscious lip colors and 4 vibrant hues of Nail paints.  The new Attitude Spring Summer Collection also includes Eye Liner, Mascara, Kajal Pencil and Compact powder. The Lip shades are-'Rusty Red', 'Flamingo Fuchsia', 'Mauve Queen', 'Intense Pink', 'Orange Pop' and 'Flirty Pink'.  Each of the lipstick is of 4g and is priced at Rs.389.
This Spring Summer collection brings variety and "never before" look to the youth. It makes you stand out of the crowd and create your own style statement.
So, let us have a quick and brief look on the Spring Summer "Intense color" lipsticks.
Amway Attitude Lip Color Swatches & shades
Rusty Red: This color is a perfect mixture or "red" and "rusty" color. It suits almost every skin complexion. If you're a red lipstick fan, then this is "must have" shade for you. It is neither too red nor too rusty. It would probably go with your everyday look!
Flamingo Fuchsia: Well, attitude knows how to fulfill the current demands of youth. Taking care of this, they have launched a lovely pink tone "fuchsia" lip color which is really irresistible. It can actually rock your summer look!
Mauve Queen: As the name says, it is a Dark Mauve tone. It looks a bit chocolaty color with great luster. If you're wondering which shade to wear for a summer night party, then is the one you need!
 Intense Pink: A new pinkie and cutie color is here to become your favorite for this summer. This is a blend of regular pink and light peach color. It suits fair and medium fair skin tone. This will definitely match your "morning work" look!
Orange Pop: The most catchy and vibrant color of Spring Summer collection is "Orange Pop". It is bold and bright orange which gives your lips a crazy and naughty finish 😉 No other shade would be better than "orange pop" for a "pool party".
 Flirty Pink: This is a darker tone of pink. Full of luster is gives a perfectly professional finish to your lips. It resembles a bit to "flamingo fuchsia". However, both of them have got an individual uniqueness.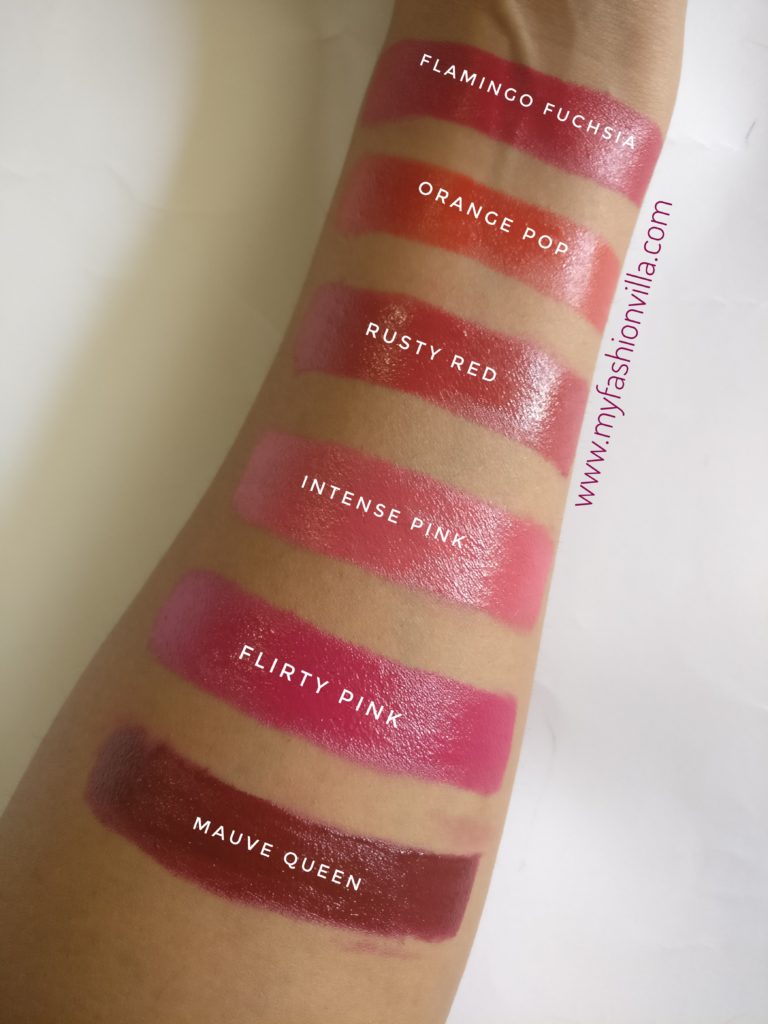 Packaging, Formula & Texture
Amway Attitude never disappoints us when it comes to packaging and texture. The "Intense color" lipsticks come in a small rectangular black box with brand name and details printed on it. When we open it, we find a sleek n stylish black glossy body with the brand name printed. These lipsticks are all glossy and have a highly creamy texture which makes them my favorite! The lipstick glides as smoothly as butter <3.  It gives glossiness and lusciousness to your lips.

Amway Attitude Spring Summer 2017 Lipsticks (Lip Colors)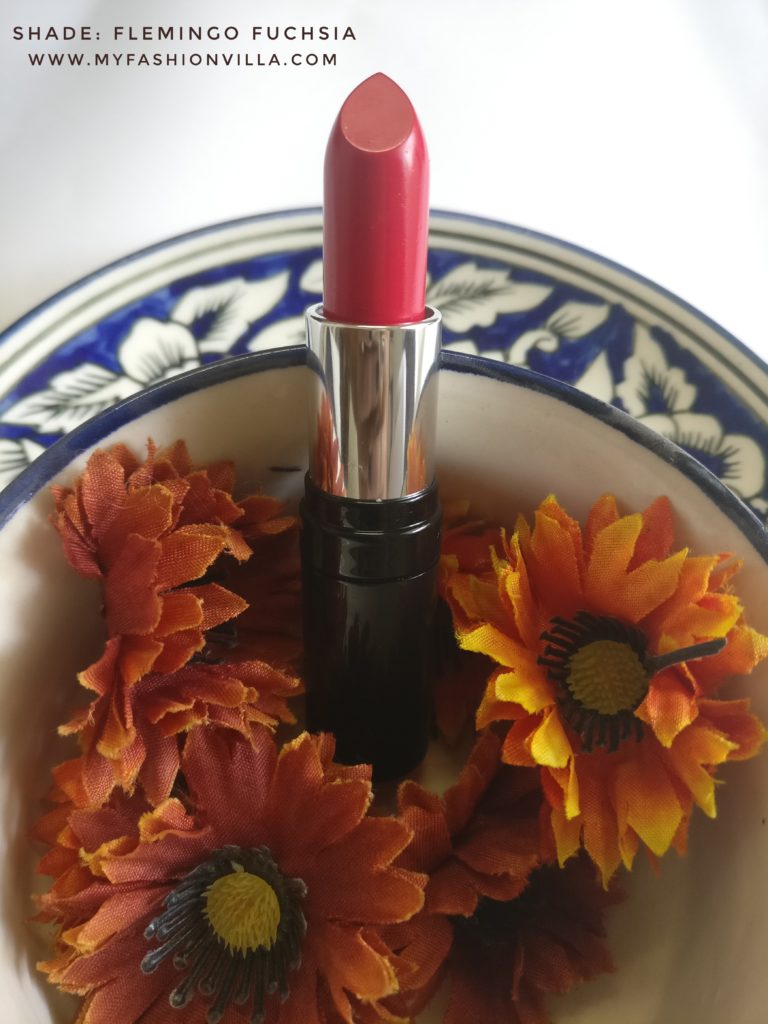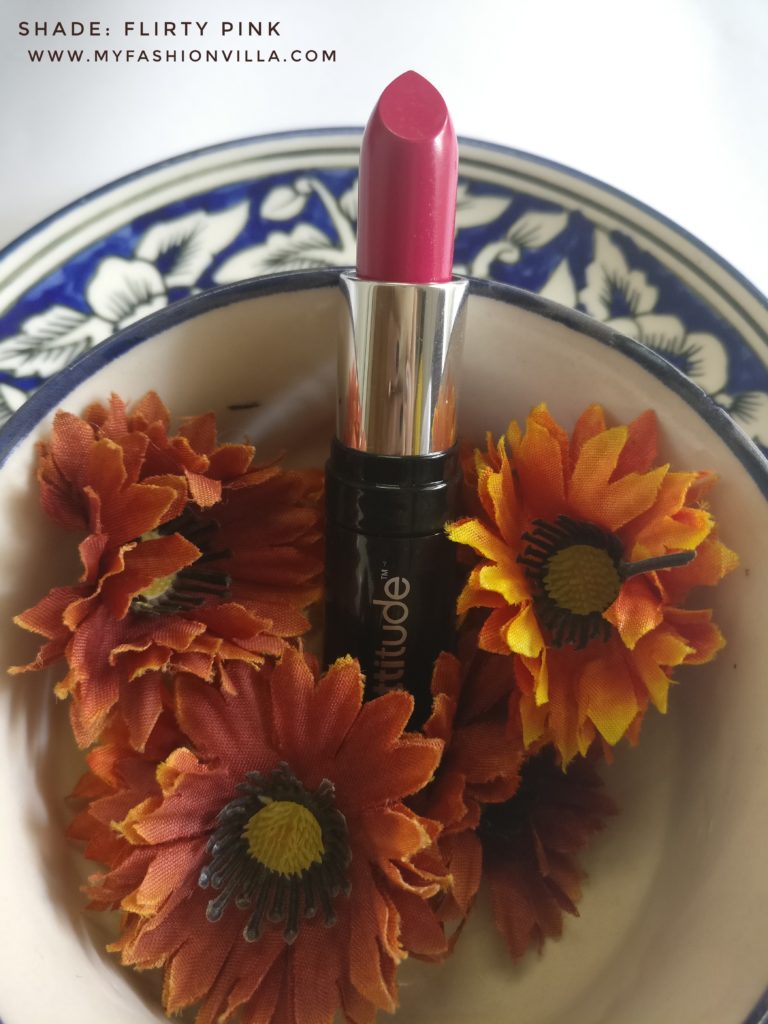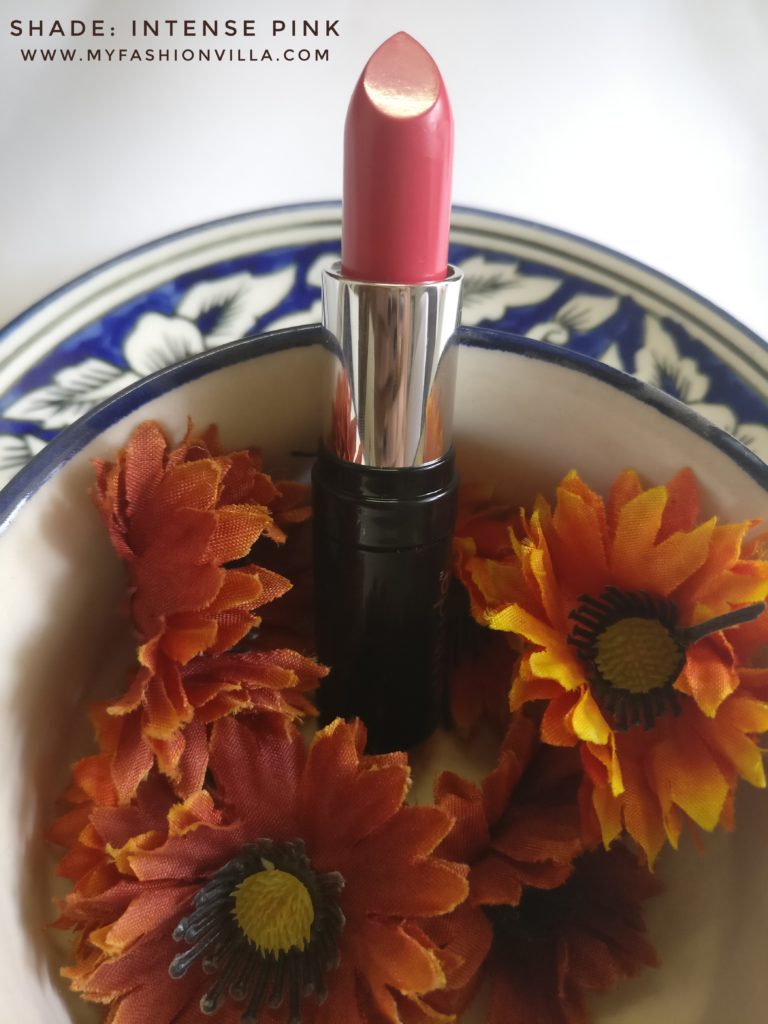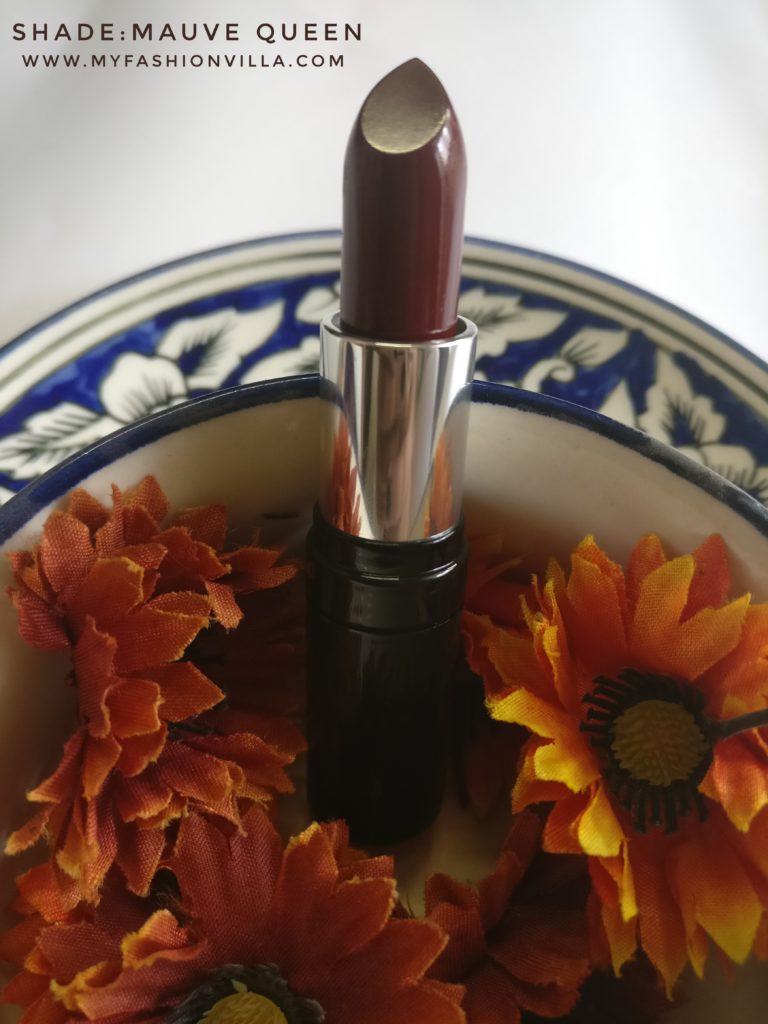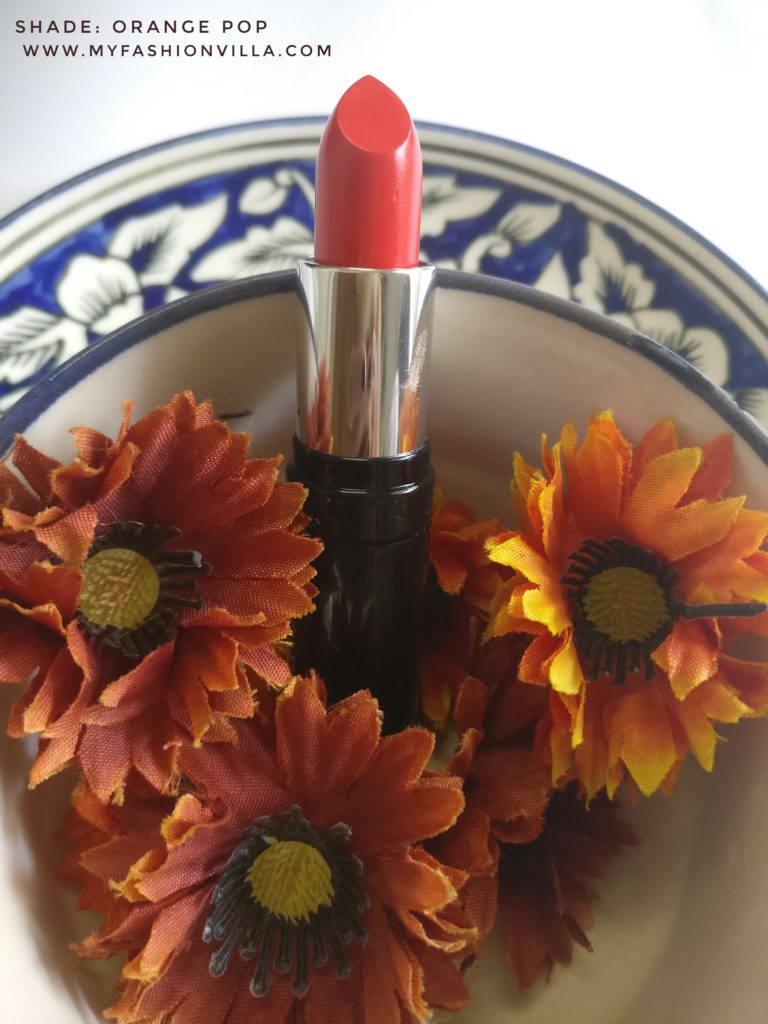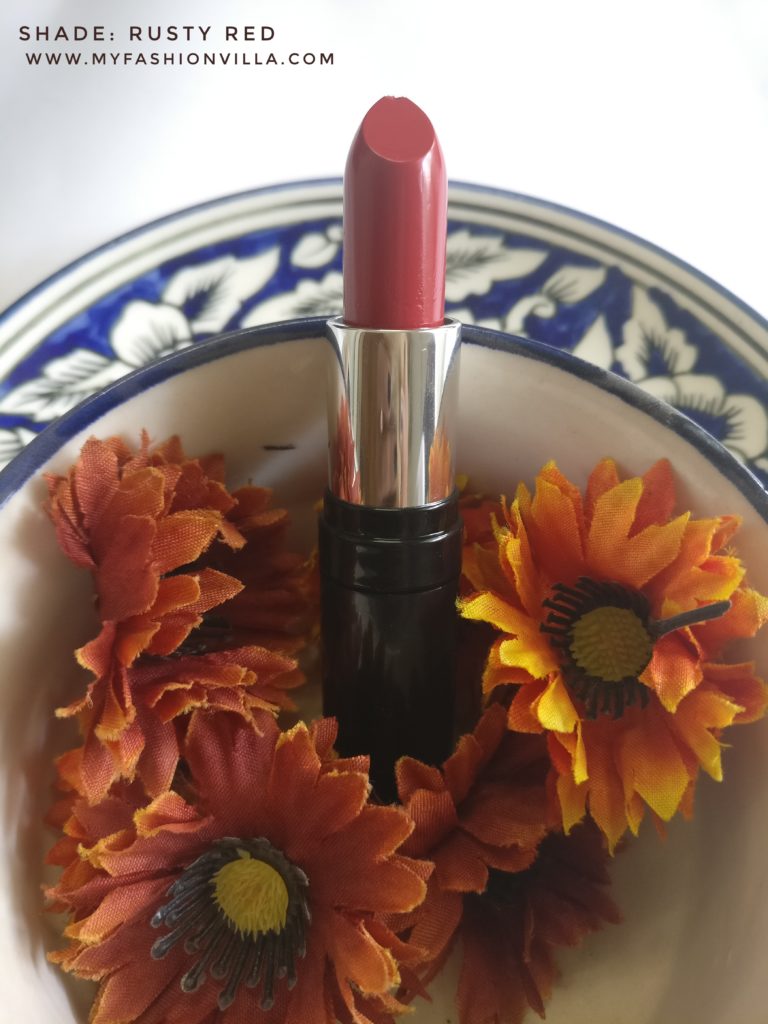 All and all, this new 'Spring Summer collection' looks really interesting and promising.
We will be reviewing all six newly launches Amway Attitude Spring Summer Lip Color collection on MyFashionVilla.com soon. Stay tuned for the detailed reviews, coming on the blog.
Love you all!!

HUGS!!!!!!!!!!!
Save