Hello beauties, today I am showing you latest launched lipsticks by Amway. The company launched new collection of Lipsticks and Nail Paints called Intense Color. Attitude is an entry level brand by Amway which targets youth and offers budget friendly makeup products in variety of colors and shades. This time, they added 6 new shades to the intense color range that is already there. Today I am showing you the swatches of three Lipsticks from the same range and going to share review as well. Keep reading.
About Amway Attitude Intense color Lipsticks
The new Attitude Intense Color Lipsticks has been specially formulated to provide intense and glossy color finish to the user's lips. With its nice melting and gliding texture, the Attitude Intense Color Lipsticks give a very smooth application. The luscious and creamy lipsticks also helps provide sun protection.
Total 6 New Shades Available Now: 'Mauve it Over', 'Pink Pop', 'Ruby Touch', 'Caramel Cookie', 'Fuchsia Fury' and 'Flaming Red'.
Price: Rs 399 Each
Packaging:
The Attitude Intense Color Lipsticks come in attractive metallic finish packaging which looks rich when you hold it in your hand. It is quite a sturdy packaging overall. You can easily carry these lipsticks in your hand bag or sling bag wherever you go.
The Formula:
The formula of these lipsticks is super soft and creamy. These lipsticks are not at all matte, but more towards glossy. However one swipe over lips and you get the opaque finish look. Because it is creamy, it does not dry out your lips which I liked the most.
The Staying Power:
The staying power is moderate. It stays for 4 hours easily without touch-up. However if you eat or drink in between, It transfers a bit; mostly because of its creamy formula.
All three shades are lovely; especially the Pink Pop is my favorite. The name says pink and it looks pink in the picture but actually it is a beautiful peach color lipstick; and I love it totally. Fuchsia Fury is more towards pink but it's a warm color. The Ruby Touch is the Red color shade but more towards brown. Have a look at the swatches below.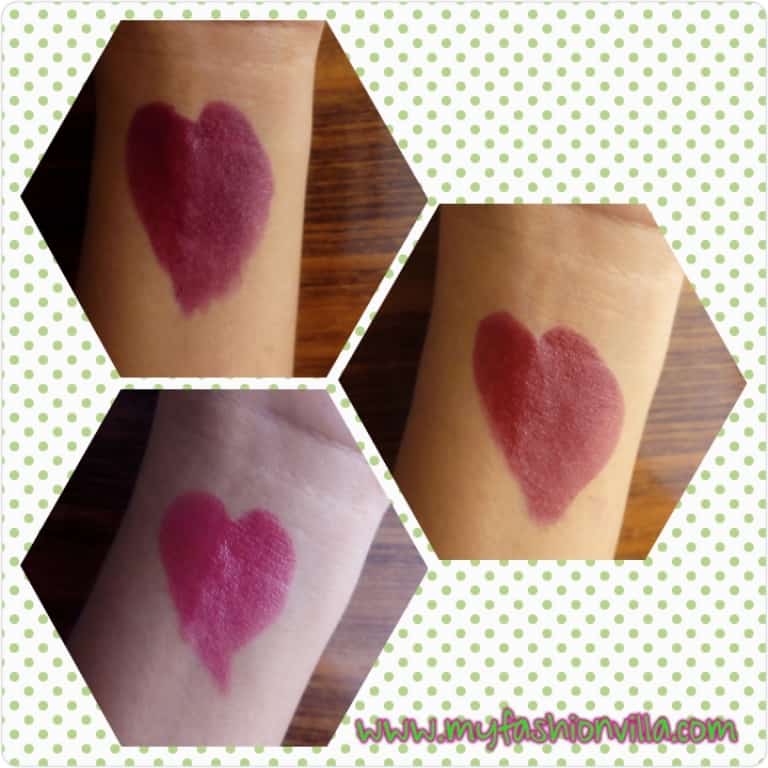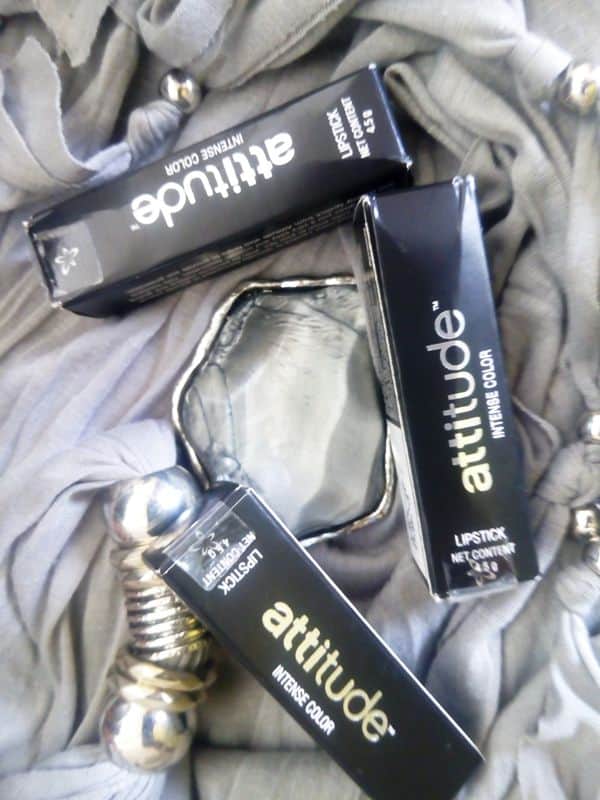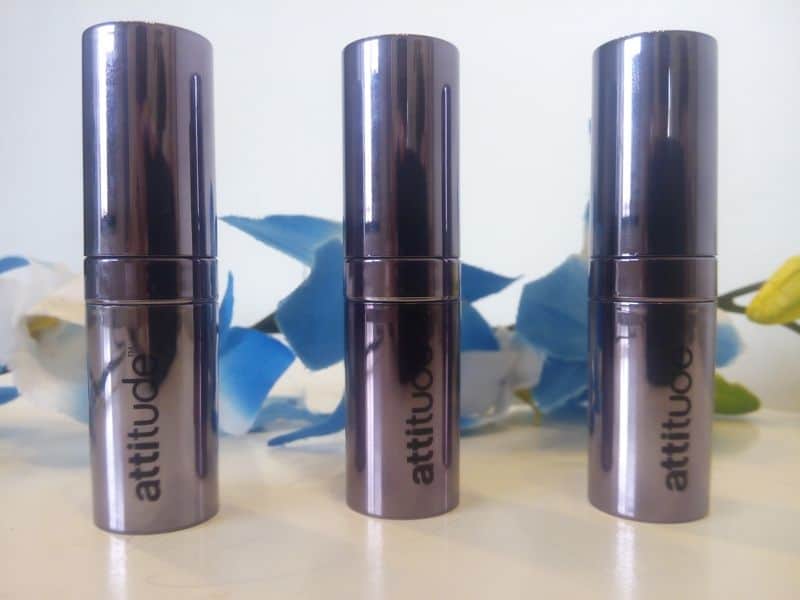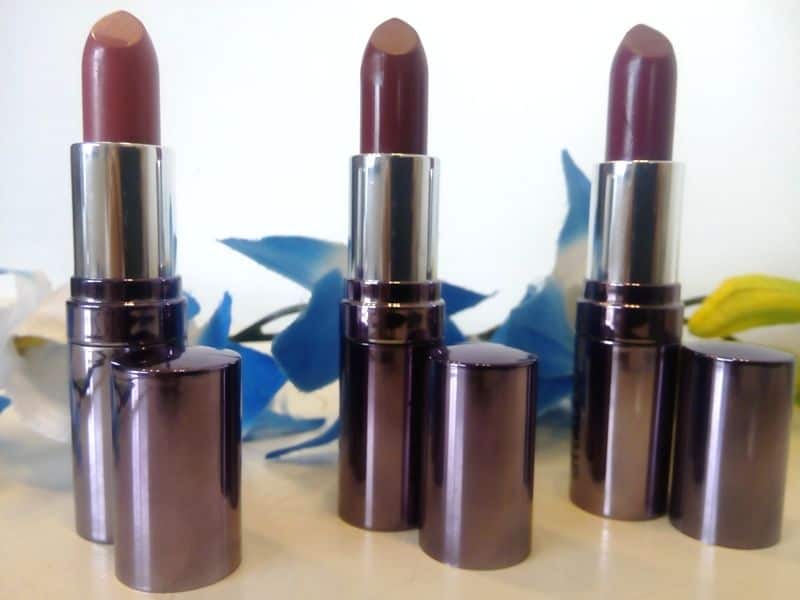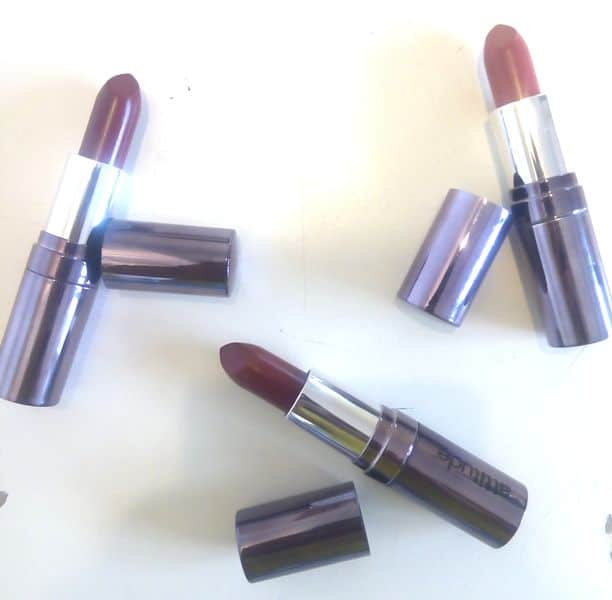 Overall Review: Amway Attitude Intense color Lipsticks are worth the price and quality that they offer is amazing. I would love to try more shades of this range. Go for it 🙂