Out of all 5 senses that we humans have, the sense of smell is the most underutilized! Yes, that's the truth. But why? We all know the power of a fragrance! Smell of jasmine flower can bring an immediate smile on your face provoking some old memories and a seductive scent can trigger you enough to feel sensual!!
No Doubt, fragrances play a vital role when it comes to the thought process, our moods and the way we feel and express. What would be the better day to talk about the importance of wearing perfume for a lady? Hello..!! It's International Fragrance Day! Let's celebrate fragrances while knowing more about them.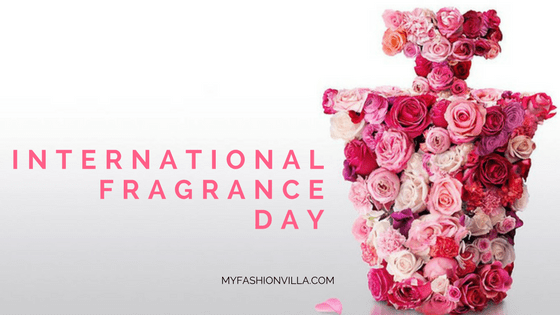 It took me years to understand the importance of wearing a right perfume as a working professional.
Let me tell you, 4 Reasons Why a Lady Should Wear the Right Perfume as per Her Persona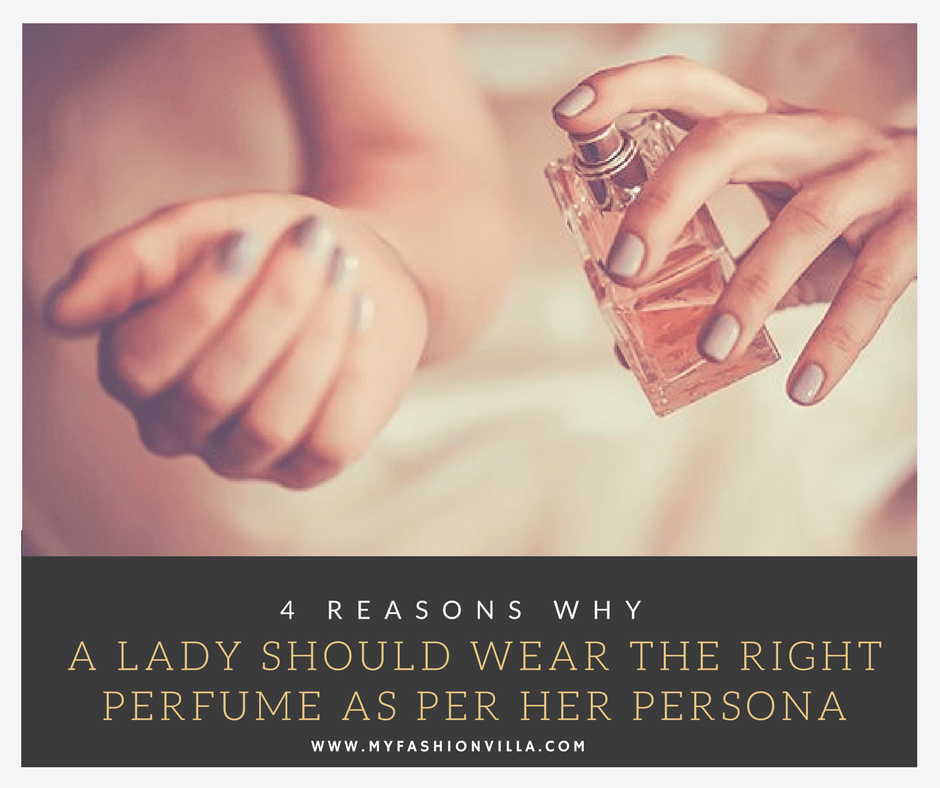 It is an Accessory to Complete Your Look
A perfume has to be worn as a Fashion statement and it has enough power to make you feel like a walking piece of art! For me, whenever I dress up, the look is not complete without the right perfume that compliments the look and the occasion for which I dress up.
It Compliments Your Personality
The fragrance that you wear says who you are! You can intentionally achieve this when you select the right perfume that matches your personality. There are top 5 fragrance families, Floral, Oriental, Fresh, Fougère, and Woody. You choose the perfume from the fragrance family that matches your personality and you are ready to turn the heads!
You are more Presentable and Confident when You Wear a Perfume
No doubt about it! You feel confident when you are wearing a perfume that compliments your personality. Also, You feel fresh for a longer time wearing a long wear fragrance which helps you to focus on the right things throughout the day.
If you are a working professional, make a habit to wear perfume whenever you leave home for work. It works! Trust me.
Your Perfume Speaks About You
Do you know, a perfumer who designs the perfume and prepares compositions, uses different fragrance notes to create the mood board first and then the actual design process starts. This entire process is performed just make sure that Your Perfume Speaks a lot about you. It communicates who you are!
So these are the Top 4 reasons why a lady should wear a Perfume matching her persona!
If I Need to Choose One!
Honestly, I am eyeing on one perfume for last 2 months and I have decided to gift this perfume to myself today! Today is the perfect day and that's how I am celebrating International Fragrance Day!
ITC Essenza Ignite Fleur Perfume

It has a light floral, fruity, oriental fragrance. When I tried this fragrance for the first time (My friend has it..), I immediately felt the connection. Moreover, the sensuality, the finesse of scent, the packaging, the longevity and most importantly the right mixture of fragrance notes; which is suitable for working professionals.
Fragrance Notes of ITC Essenza Ignite Fleur Perfume
Top Notes: Italian Bergamot, Pink Pepper, Lemon Essential, Brazilian Orange
Mid Notes: Iris, Ylang Ylang, Orange Flower
Base Notes: Indonesian Patchouli, Peach, Vanilla
Created by Perfumer: Nadege Le Garlantezec
Essenza Di Wills unites passionate craftsmanship, deep understanding of fine luxury, with the spirit of innovation to create elegant, timeless and high-quality products that are the epitome of exclusive luxury.
It is that perfume, I would like to have and I like it so much that I want you to try as well! I have decided to have one, after trying it personally and also reading reviews on Amazon!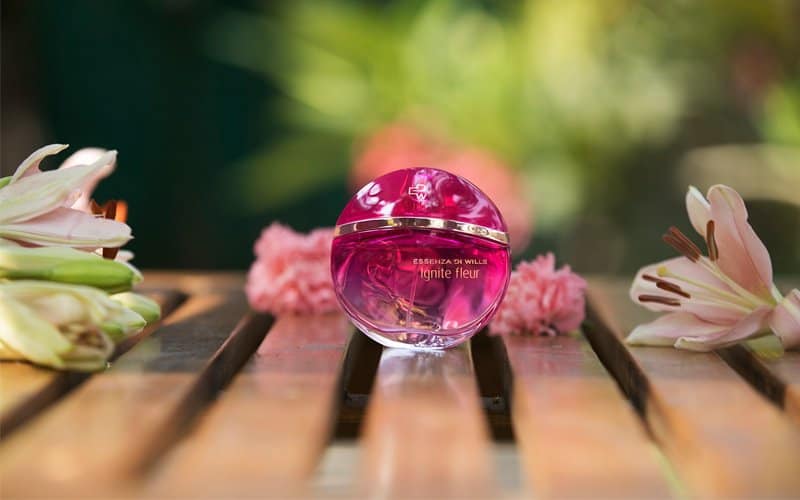 Yes, It is available Online on Amazon, from where I placed the Order. Check The Price and Details Here: [su_button url="http://amzn.to/2IBJsda" target="blank" size="9″ center="yes" rel="nofollow" title="ITC Essenza Ignite Fleur Perfume on Amazon"]ITC Essenza Ignite Fleur Perfume on Amazon[/su_button]
Hope you enjoyed the post!
Happy International Fragrance Day to all of You 🙂