Jewellery is necessary to complete any outfit. Whether it is simple and elegant or bold and chunky, it will definitely help you stand out from the crowd!
Some jewelry trends, however, don't stay for long and have forgotten over the years. On the other hand, some trends are eternal and always in style. They can be a very good investment when you don't have time to keep up with new fashion crazes. Because they will stay in trend for decades 😉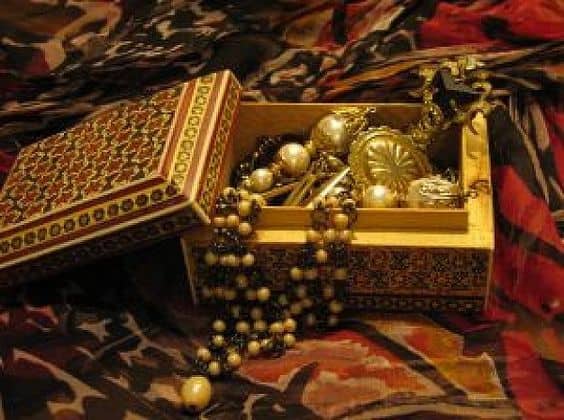 Read ahead to find out such jewellery designs that will never go out of style! If you decide to invest in these pieces, even your children and grandchildren would adore wearing them in their age 😉 Interested, read ahead then..
__________________________________________________
Design #1
Silver Tribal Jewellery Designs
These designs are usually chunky and go best with a simple dress. They are exotic, alluring and will definitely turn heads. Explore and maybe, use them as ankle bracelets. You can never go wrong with these!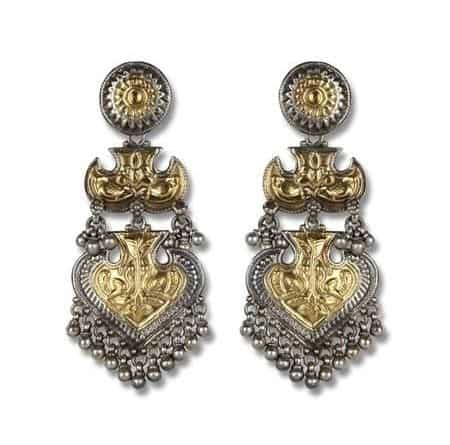 Design #2
Temple Jewellery Designs
Catch people's eyes by wearing temple jewellery designs. Usually in gold, they scream royalty and luxury. They go well with ethnic wear (like sarees) but you can try it with modern clothing as well. What's fashion without a few risks?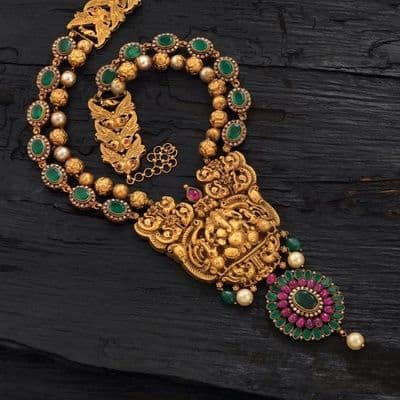 Design #3
Zodiac Sign Inspired Jewellery Designs
Do you believe in astrology? If yes, then these zodiac sign inspired jewellery designs are just for you! You can either have your zodiac symbol engraved on the jewellery or use stones, designs or shapes most suited for your signs. Also, there will never be a need to worry about going out of style. After all, zodiac signs have been used for centuries and will continue to be used for centuries to come!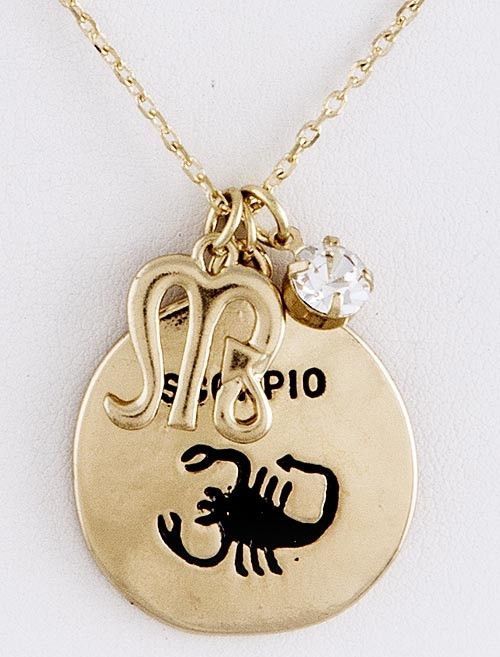 Design #4
Pearl Necklaces Matched With Pearl Bracelets And Earrings
You might have probably seen your great grandmother wear these during her time. In fact, some of them date back to the 1920's! These necklaces are especially elegant and look perfect with almost any gown. Pearl necklaces, when matched with bracelets and earring, can stop anyone and leave them awe-struck. A must-have in your jewellery collection!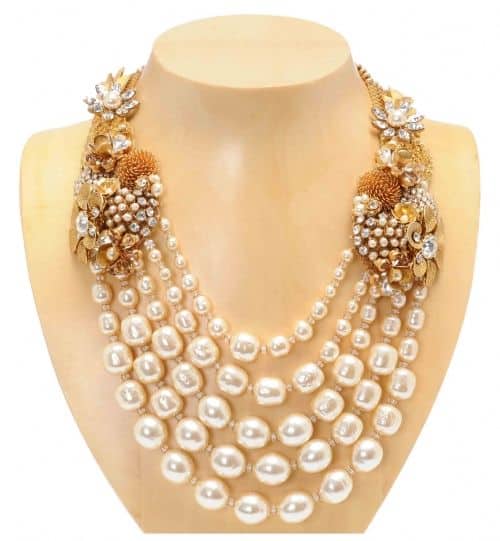 Design #5
Ginni Temple Coin Jewellery Designs
These designs, which originated from South India, are gold-like and,just like temple jewellery designs, have a royal look to them. Nothing makes you feel like a queen more than the ginni temple coin jewellery! They are gorgeous and you can never go wrong with them.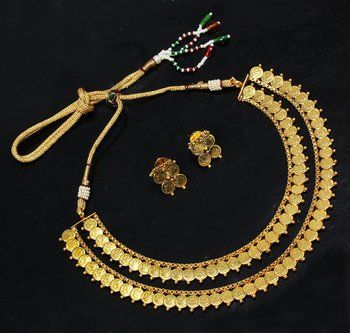 Design #6
Afghani Boho jewellery Designs
Afghani boho jewellery designs are some of the most exquisite and unique there are out there! They are colourful and usually have stones and gems encrusted in them. To complete the look, you can even match it with Boho clothing. Amazing, right?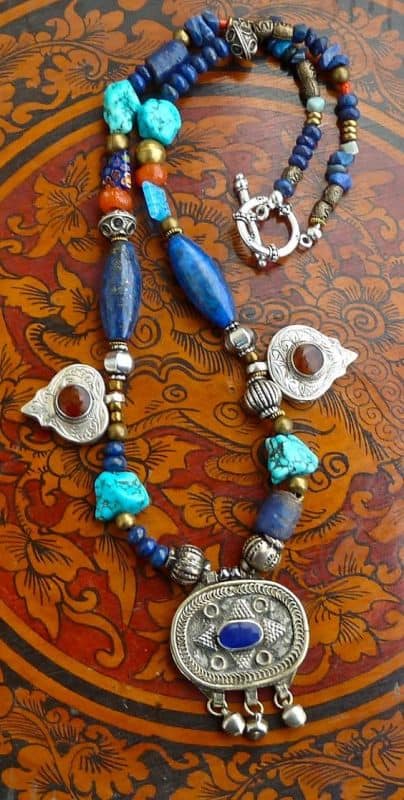 Design #7
Chocker Necklace Designs
This design will probably make you look like the coolest person in the room. It is hip and unorthodox, perfect for any woman who wants to look edgy. They can be made of lace, velvet or anything else that might suit your style!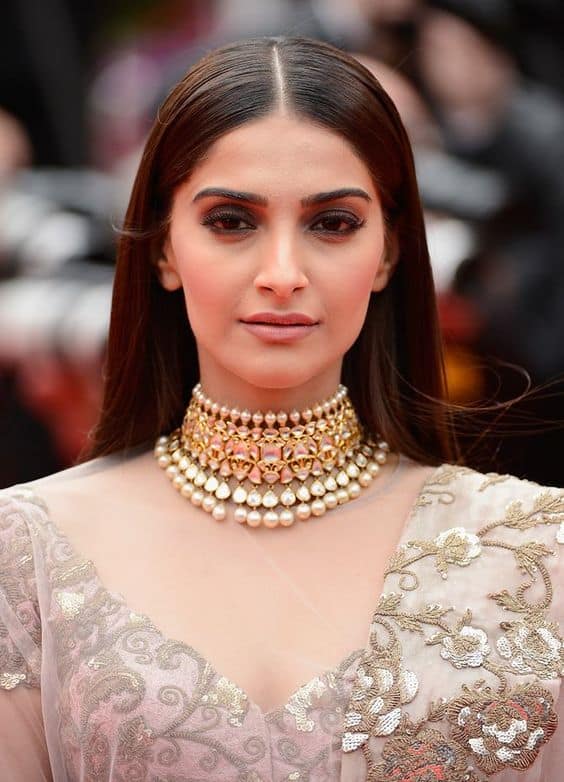 Design #8
Contemporary Jewellery Designs
Contemporary designs appeal to almost everyone! They are modern and sometimes, abstract. Whether it is a complex leaf design or perhaps simple lines intertwined delicately with each other, you will definitely find a jewellery piece meant just for you!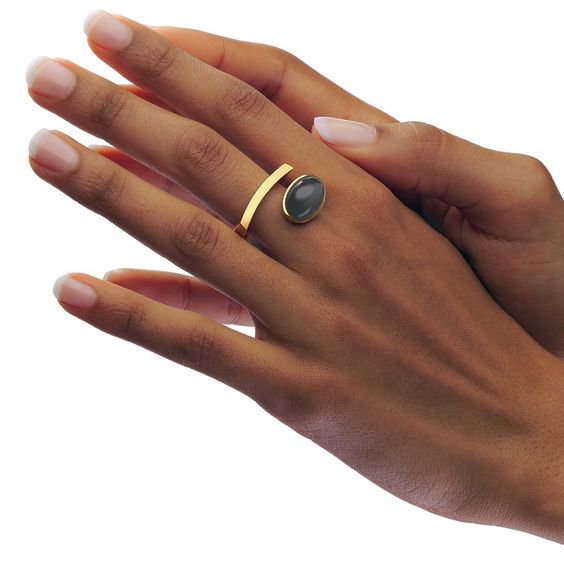 Design #9
Crystal Jewellery
You can never run out of options when it comes to Crystal Jewellery! Rubies, quartz and other gemstones are just the peak of the iceberg. Go crazy and find out which crystal complements you the best. Perhaps, you could even use crystal jewelry for other reasons such as its commonly believed grounding or healing power!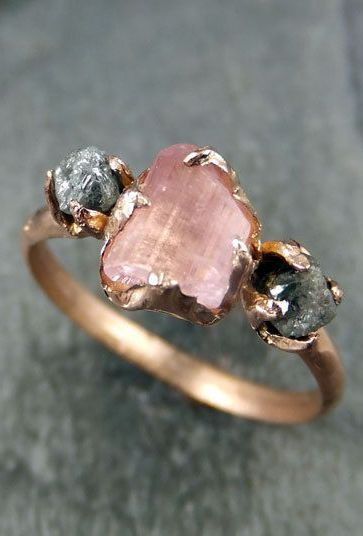 Design #10
Diamond Jewellery
Diamonds are every woman's best friend. There will never be a time when they go out of trend. Admittedly, they are a rather expensive option! But, you won't ever regret purchasing it. Even something as simple as a necklace with a small diamond, will make you look sophisticated and grand in no time.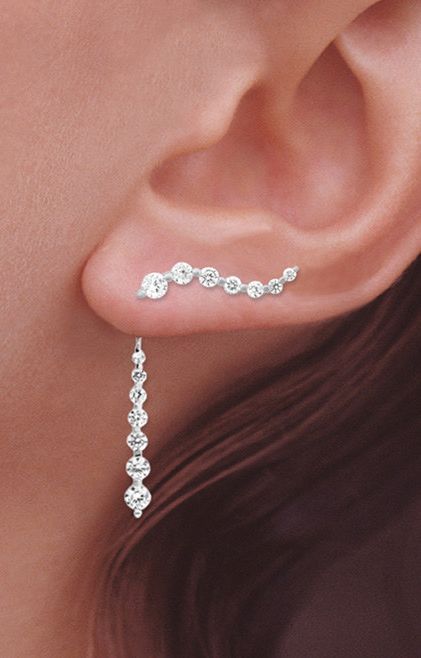 When it comes to Online Jewellery specially; Gold & Silver Jewellery, Gold24.in is my favourite portal. They offer beautiful designs, wide range of choices and you can see all types of jewelry under the one roof. Also, If you love wearing jewellery from international brands like Versace, Gucci, Nina Ricci etc, then this website is made for you only. Do check it out. Boys… this one is even for you, when you want to gift something special to your loved one 😉 Check it out and thank me later 🙂
Hugs! xo
Picture Credit: Pinterest.com