Are you tired of spending all day getting ready for your big party or social event, and then finding yourself getting "shaded" by other women and their splashy outfits? Maybe it's time for you to rethink your basic approach. You don't necessarily have to overhaul your entire sense of fashion, or forget everything you know. Maybe you just need one extra element that gives that much needed "oomph" to your basic ensemble. 

Have You Ever Thought About A Boa?

Have you ever thought about maybe adding a boa to your outfit? Before you click away, think about it for a second. Feather boas aren't just for Las Vegas showgirls or the Rockettes. The truth is, adding a feather boa to your party ensemble can give you a much needed extra touch of style, color, and class. 

Add A Little Something "Extra" To Your Party Dress

Look at this way: It's not you that needs to change. You've already got a bright, radiant personality that draws people to you naturally. So all you really need is just a tiny bit of extra emphasis to really show the world that you're here. The other girls have had their moment in the spotlight – now it's your turn. So, when it's time to turn up the volume and turn some heads in your direction, a feather boa can be the very tool you need to make the world sit up and take notice.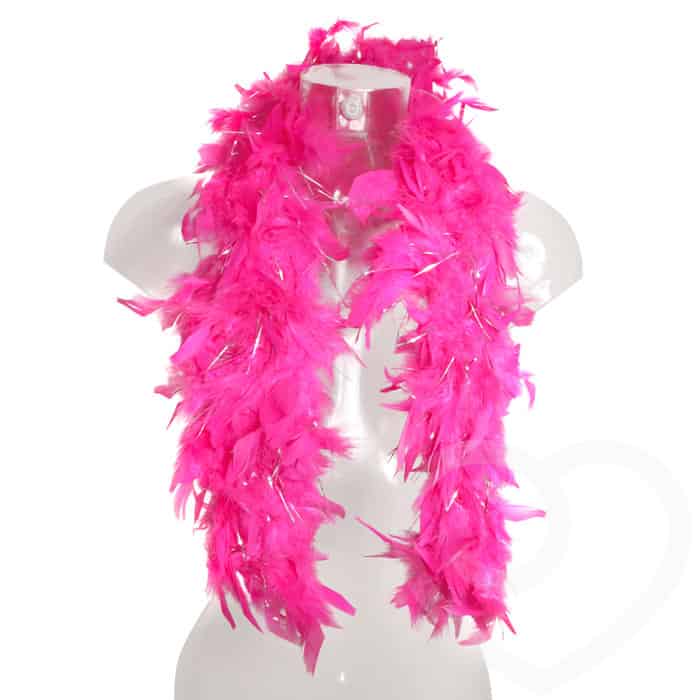 What Can A Feather Boa Do For You?

If you're wondering just what a feather boa can really do for you, why not take this into consideration? Not everyone can wear one, much less pull the look off. But you're one of the lucky ones who can combine grace, class, and style with effortless aplomb. Adding a feather boa to your ensemble can really brighten up your look and put a spring in your step like you've never had before. 

It's All About The Look (And The Confidence It Brings)

At the end of the day, it's all about the look – and the confidence it brings. If you've always wanted to break out of the crowd and shine under your own spotlight, adding a feather boa might just be the final touch you need to really show who you are and what you can do. But don't take our word for it.
Try a boa today and see what you've been missing! 
xoxo 🙂